"The Craft Brewer's Conference feeds my obsession as a brewer and brewery owner. From day one of home brewing I have wanted to learn as much as possible about brewing beer and the brewing industry at large. The CBC gives me everything," enthuses Logan Plant, founder and CEO of London's Beavertown Brewery.
He adds: "Seminars teaching me new skills, procedures and techniques, the Expo showcasing the full diversity of equipment available in the market and the networking opportunities. The buzz of chatting to industry veterans or new start ups is massively inspiring and drives me to create and innovate. It feels like you're part of a family.
"The CBC gives you all the tools to investigate new dynamics within the trade and translate them into brewing, packaging and selling great beer. I take as many of Team Beaver there as possible, from production through to sales, to feel the buzz and take that inspiration back into their roles at the brewery. There is something for everyone. Brewing is a way of life and CBC has been an essential part of our young journey so far at Beavertown. I can't wait until the next one!"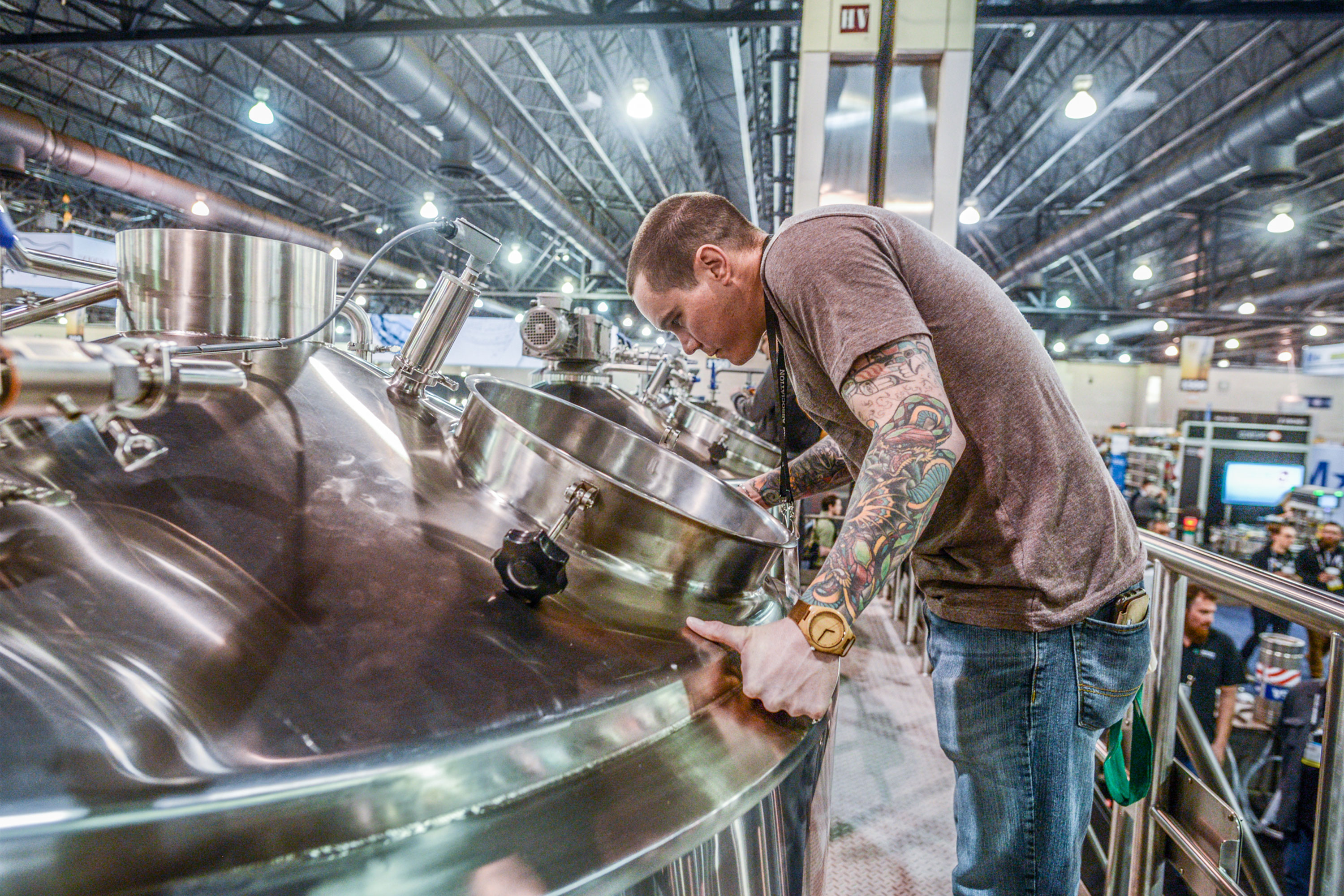 Plant is sure to be one the 14,000-plus in attendance at this year's event, which takes place at the Walter E. Washington Convention Center in the nation's capital. Organised by the Brewers Association, the event comprises a comprehensive tradeshow and more than 70 educational seminars. These span subject matters such as Brewery Operations, Brewpubs, Export Development, Government Affairs, Packaging Breweries, Quality, Safety, Selling Craft Beer, Start-Ups, Sustainability and Technical Brewing.
UK Focus
Bob Pease, president and CEO of the Brewers Association explains to The Brewers Journal how UK brewers can benefit from the Craft Brewers Conference.
"The Craft Brewers Conference and Brew Expo is an annual educational conference and trade show for professional craft brewers and the industry's largest gathering for concentrated, affordable brewing education bringing together a record breaking 14,000 brewing professionals.  Now in its 34th year, the CBC is the only event to serve both brewpubs and packaging breweries, he explains.
Pease adds: "Affiliated to CBC is BrewExpo America, the premier trade show in the States for craft brewers featuring 800 vendors all in one place and offering the ideal opportunity to meet customers, vendors and leaders in the international brewing arena.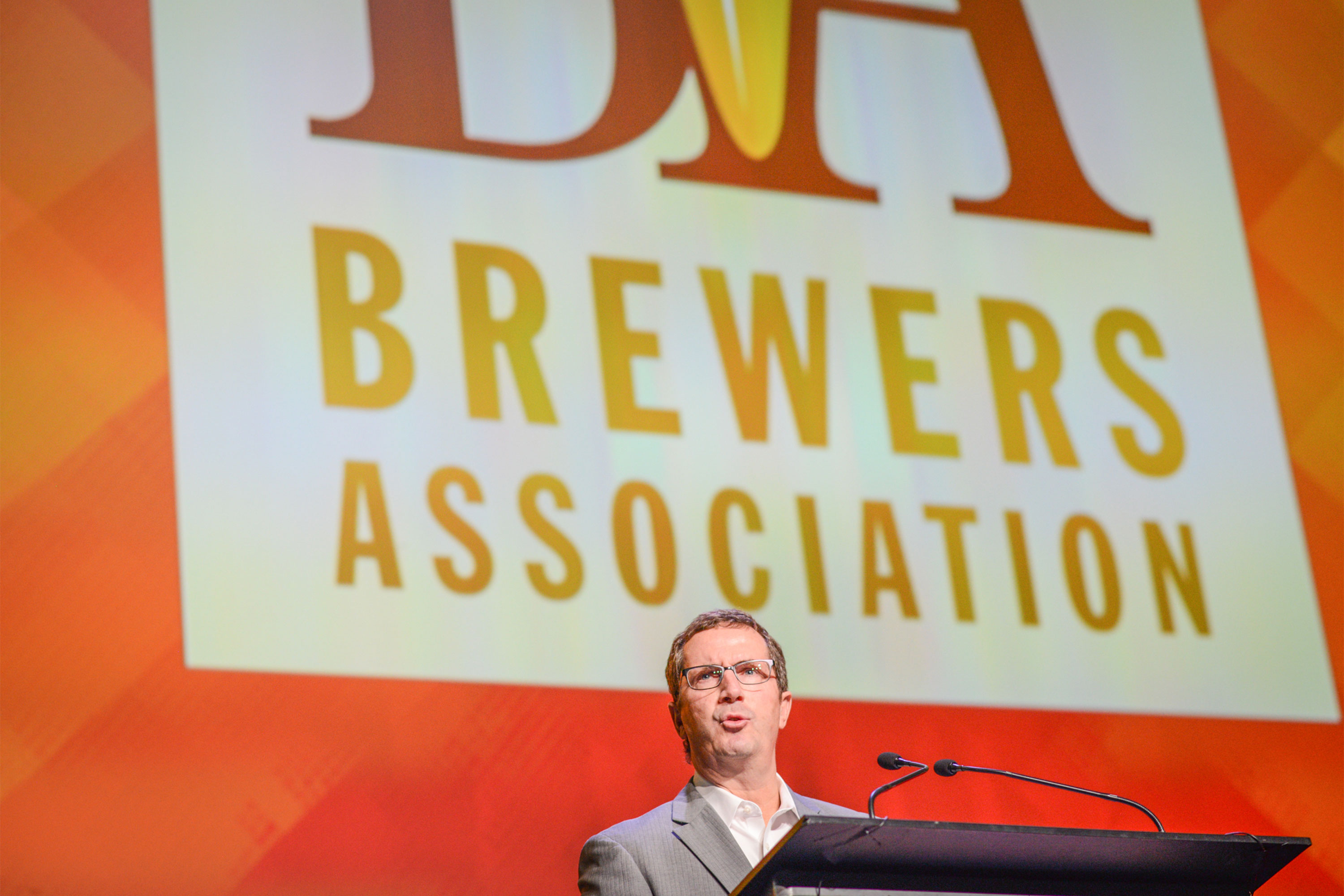 "Taking place across two floors the size of 10 football pitches altogether, the trade show sets the stage for exhibitors and buyers to develop profitable business relationships and for brewing industry professionals to encounter the latest and best products and services that industry vendors have to offer.
"Hosted by a different city each year, this year the CBC returns to Washington DC, April 10-13, one of the nation's oldest beer cities and the centre of Government.  It provides an unparalleled networking opportunity for brewers and brewery professionals to rub shoulders with the leaders of America's craft brewing industry and gain valuable insights and inspiration from the experts."
According to Pease, small and independent brewers face unique opportunities and challenges in the marketplace, and CBC allows them to connect with their colleagues and comrades to share ideas and learn about relevant topics ranging from brewery operations to sustainability and government affairs.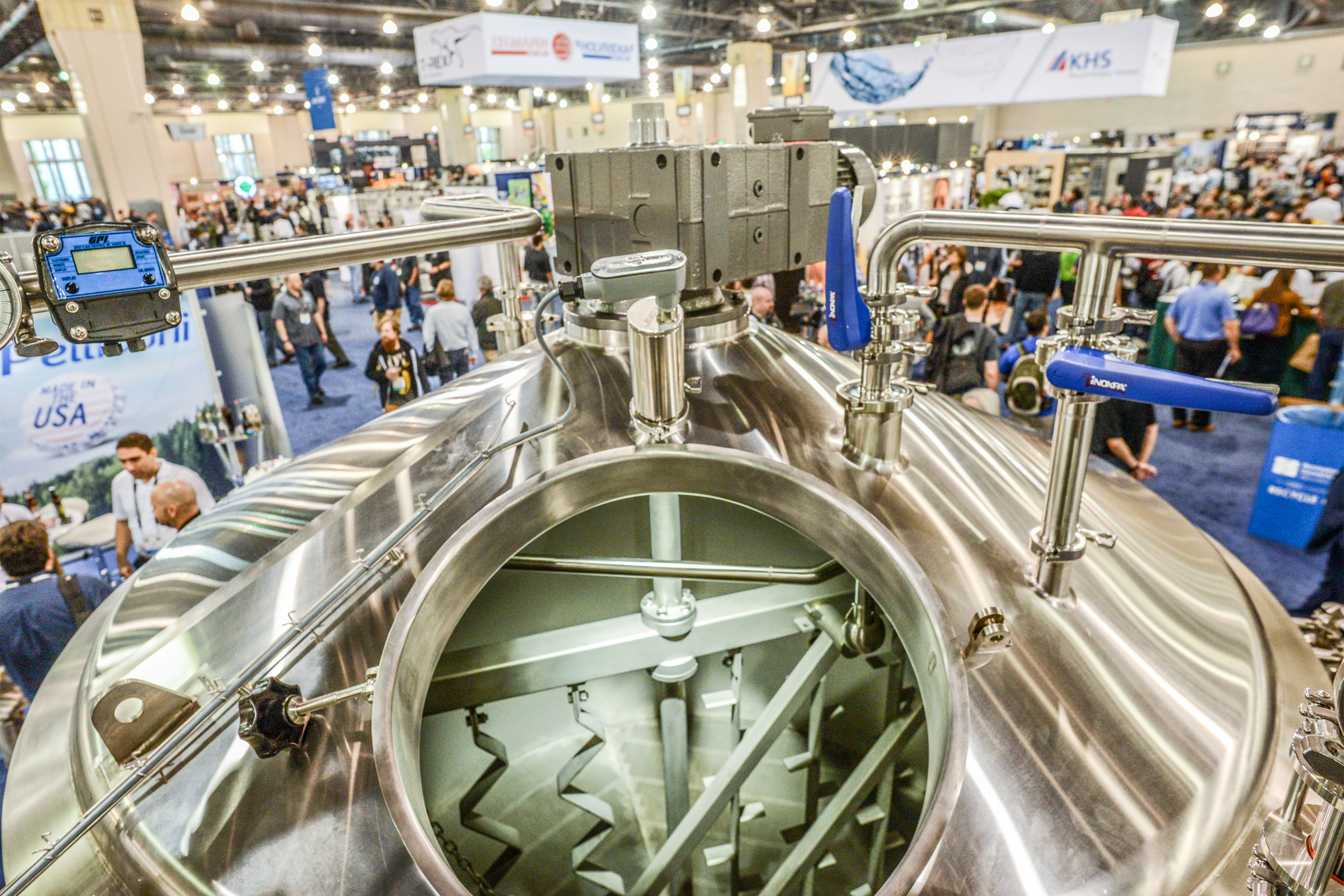 He says: "CBC brings the industry together in a collaborative and educational environment and appeals to all brewers, from novice to veteran. We welcome brewers and brewing industry professionals from all over the world especially the UK, with its dynamic craft brewing scene."
Key-note Address
In addition to the raft of content available to visitors, best-selling author and leadership guru, Alison Levine and brewing icon Dick Cantwell will deliver keynote speeches at CBC.  The BA's Director Paul Gatza and Chief Economist Bart Watson will also deliver the annual State of the Industry address.
Levine is a former Wall Street executive and avid explorer and mountaineer. She has climbed the world's highest peaks, skied across the Arctic Circle and, in 2008, made history as the first American to complete a 600-mile traverse from west Antarctica to the South Pole. She is the author of New York Times Bestseller On the Edge and is the subject of the PBS documentary Living Courageously (2007).
As one of the industry's well-respected and experienced craft brewers, Cantwell co-founded Elysian Brewing Company in 1996, where he served as head brewer until its sale to Anheuser-Busch in 2015.  During his tenure, Elysian was named Large Brewpub of the Year three times at the Great American Beer Festival (1999, 2003 and 2004), and in 2004, he received the BA's Russell Schehrer Award for Innovation in Brewing. He most recently served as Quality Ambassador for the Brewers Association, supporting and advocating to uphold quality in craft beer.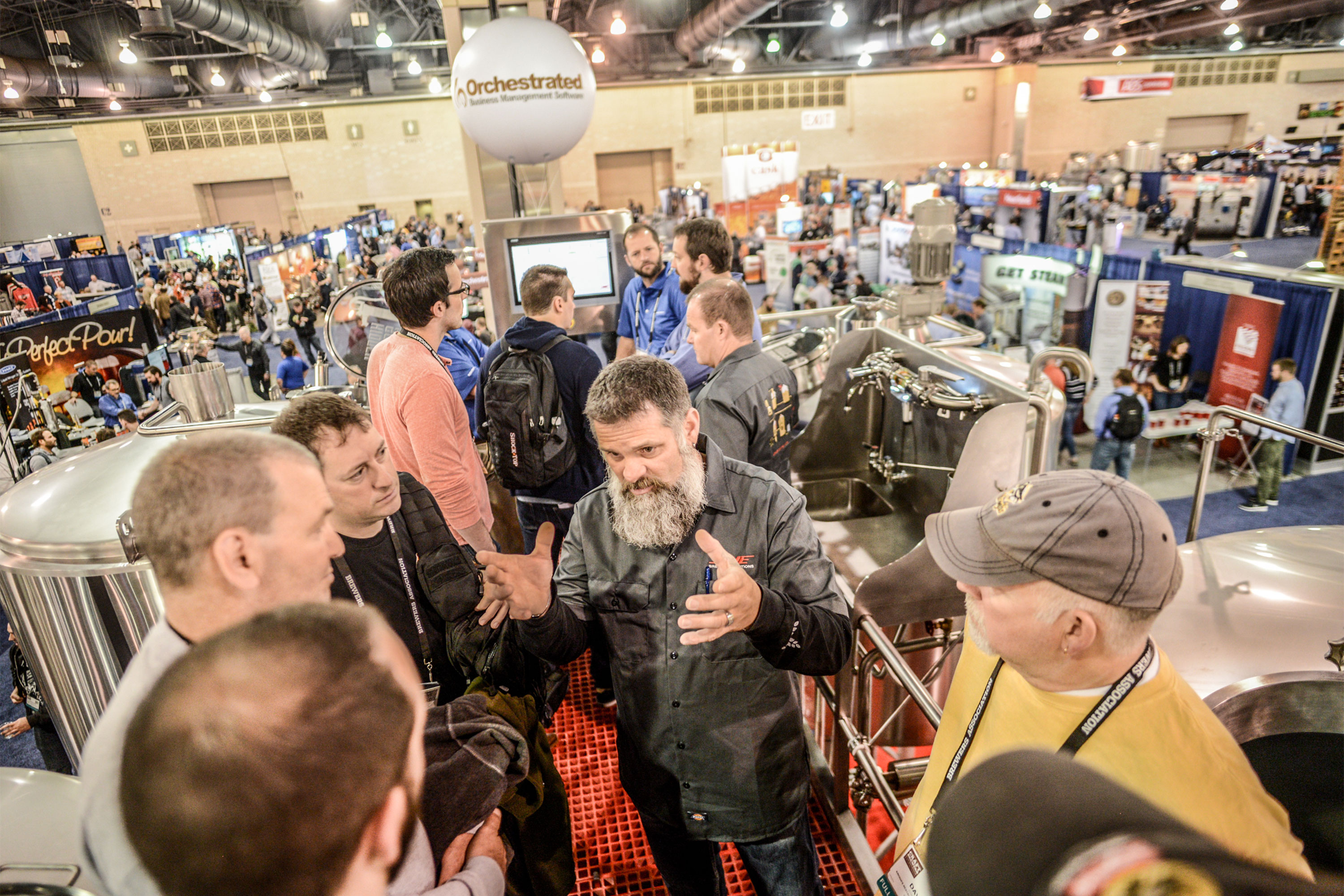 According to the Brewers Association, there are now more than 5,000 small and independent brewers in the States.  Canada is the largest export market with just over 50% with Sweden, Ireland and the UK each accounting for approx. 10% of exports.  However, detailed and updated industry insights will be available at the CBC this April.
"Last year's Craft Brewers Conference was an amazing educational experience, rich in opportunities to network and connect with friends old and new across the industry. I can't wait for this year's conference in DC, and hope that as interest in the BA grows over here, we may eventually see a UK chapter!" concludes Paul Jones, Co-Founder and Managing Director, Cloudwater Brewery

Exhibitor Profiles
Castle Malting | Booth 1418
Castle Malting, the oldest malting plant in Belgium and one of the oldest in the world, offers a full range of malts for any type of beer or whisky a creative brewer or distiller can imagine: more than 70 types of base and specialty malts – from the palest to the darkest kind – from barley, wheat, and other cereals.
Today, the Castle Malting malts are successfully exported to more than 1850 brewers in 122 countries worldwide. The malt is shipped to our customers around the world in various types of packaging.
The combination of our traditional nine-day malting process, the use of state of the art equipment and the 100% traceability from the barley fields up to the shipping pallet is the best guarantee of the premium quality of our malts.
KHS USA | Booth 2819
KHS USA, Inc. will combining maximum functionality with compact design when it exhibits at the show this year. On showcase will be its Innofill Glass Micro DPG machine where beer or mixed beer beverages can be filled into glass bottles at a rate of up to 25,000 bottles per hour.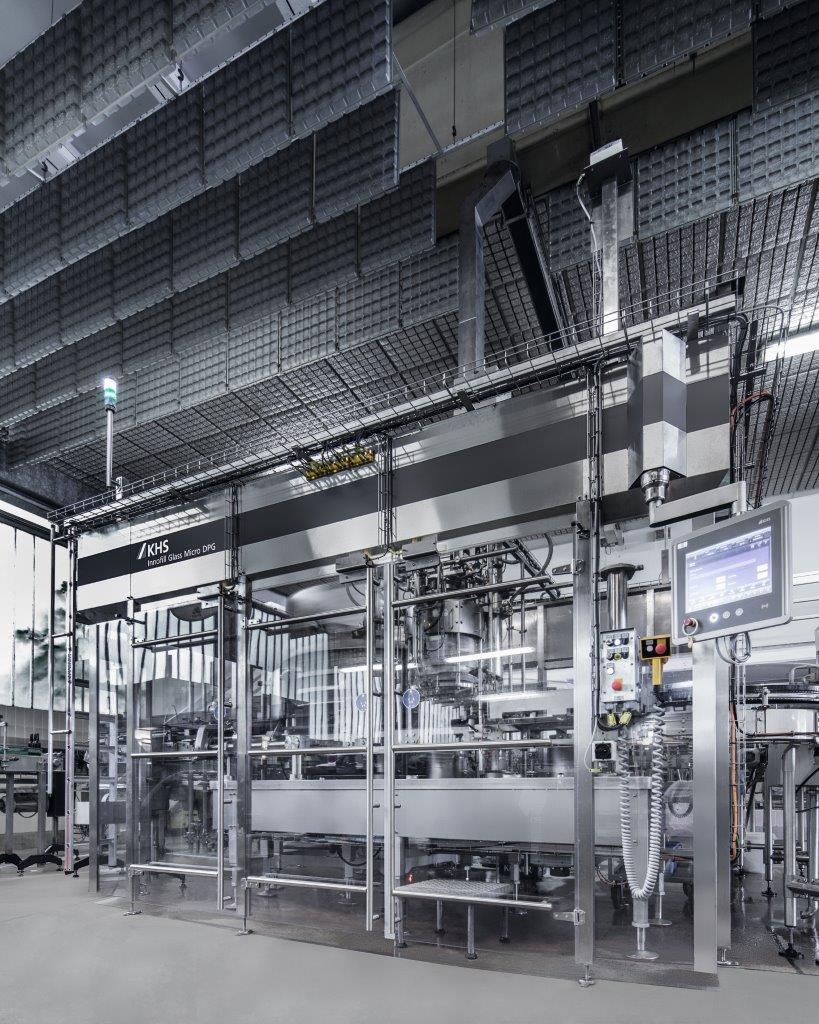 It is equipped with the tried-and-tested assemblies and components used on high-performance glass fillers. In addition, the Innokeg KegBoy is designed for low filling quantities and suitable for washing and racking kegs with a throughput of up to 35 kegs per hour. For racking up to 60–80 kegs with a volume between 7-58 liter an hour with beer is the Innokeg CombiKeg R5.
CMC-KUHNKE | Booth 3444
CMC-KUHNKE has worked with the craft market since the beginning of the can revolution. Based on feedback from its 100+ craft beverage customers, they continue to tailor its double seam inspection package to meet the needs of the industry. The SEAMscan Package is an affordable way to make seam measurement easier, faster, and more accurate.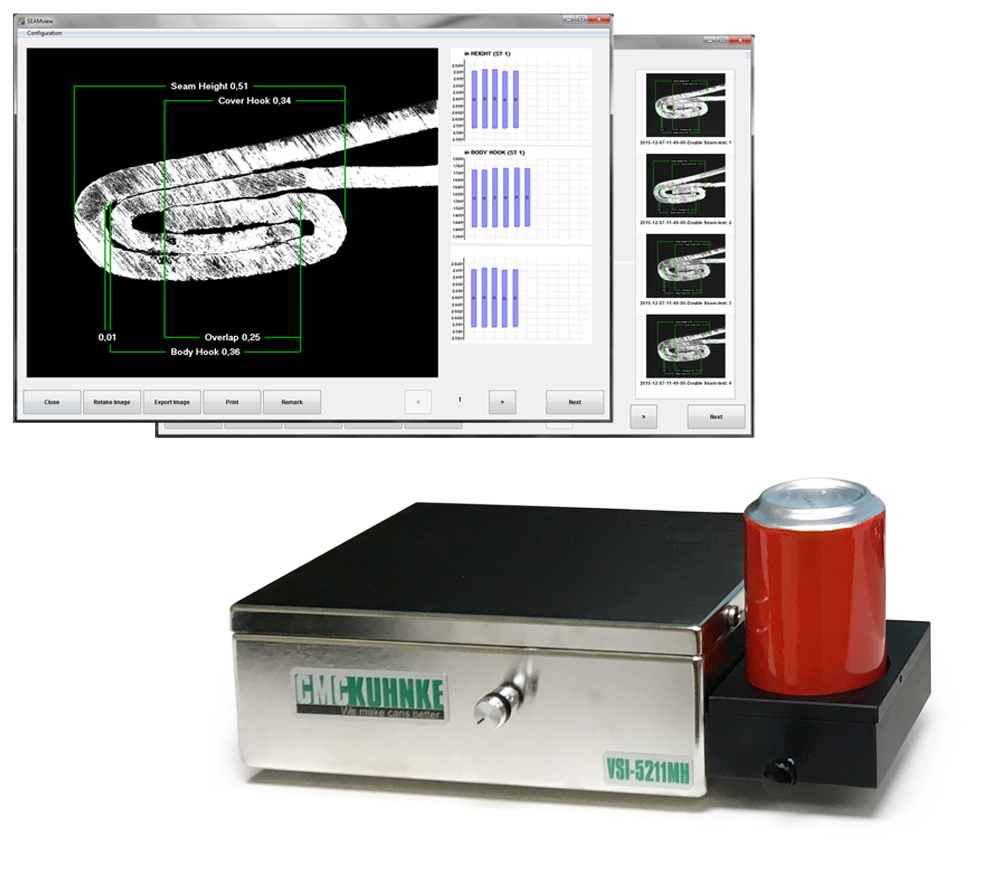 The SEAMscan Package is made up of SEAMview Inspection Software, a Video Seam Imager and Visionary Software, includes Free Lifetime Technical Support and Free Quarterly Software Upgrades. They welcome breweries to bring their cans to its booth and they will provide a PDF seam report.
BestMalz AG | Booth 2204
BestMalz AG is a leading German malting group, supplying breweries of all sizes, brewery restaurants and hobby brewers in Germany and around the world with more than 50 products for brewing first-class beers.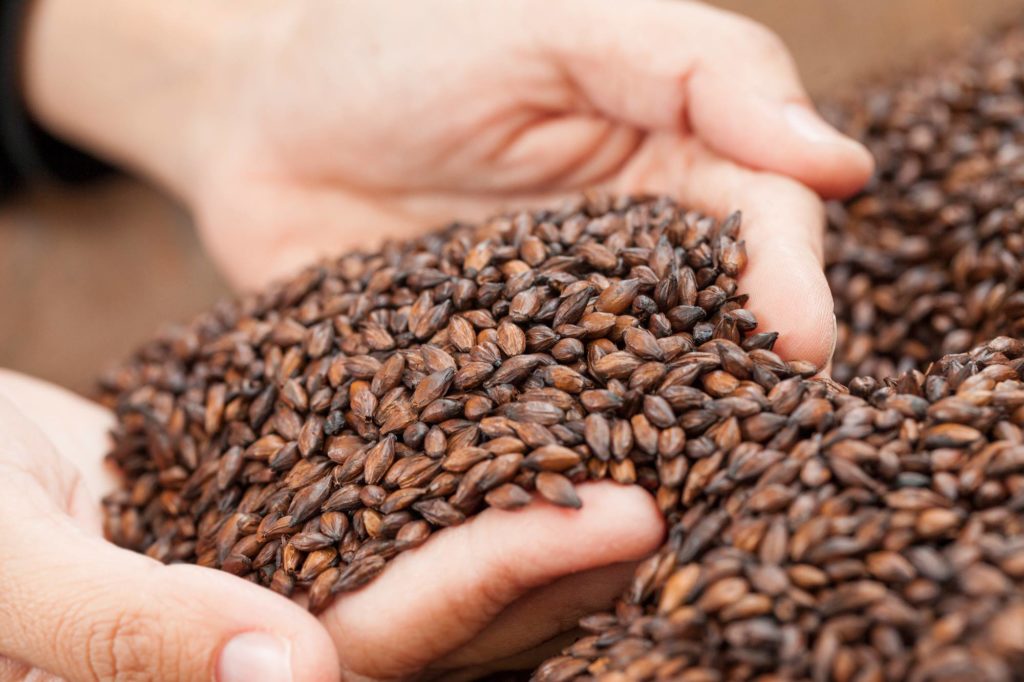 Special and craft malts now account for almost half of the annual production of the family-run company based in Heidelberg. They include the innovative craft malts Best Red X, which produces consistently fiery beers with intense reddish hues, and Best Special X, a dark caramel malt with an intensive, full-bodied character. Around half of the company's annual production of 75,000 tons is exported via dealers to 80 countries worldwide.
Trislot | Booth 6108
Trislot has been manufacturing wedge wire false bottoms for OEMs as well as breweries worldwide  for 20 years . Its lauter tun bottoms consist of  V-shaped wire welded on support rods, creating a larger open area compared to milled false bottoms. This results in faster filtration, less down time for cleaning and less water consumption.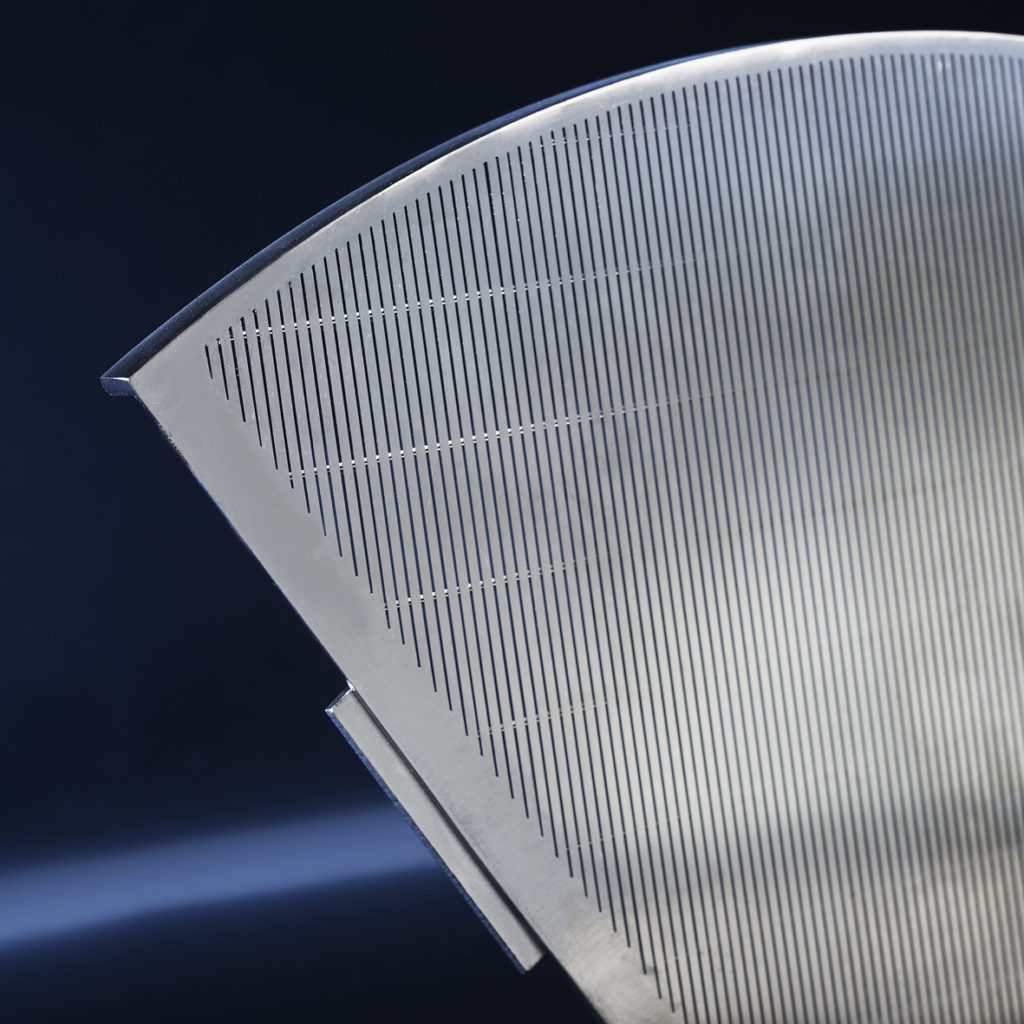 A case study at one of the brewers using Trislot's wedge wire bottom, showed that for the same lauter tun the filtration cycle took only 2 hours versus 3.5 hours with a milled bottom.  Moreover Trislot false bottoms for the beer industry are self supporting, so there is no need for I-beams or any other additional support structure.

HEUFT | Booth 3501
HEUFT will showcase the HEUFT prime at BrewExpo America 2017. The compact device of the new generation makes checking full containers in filling and packaging line easier than ever before.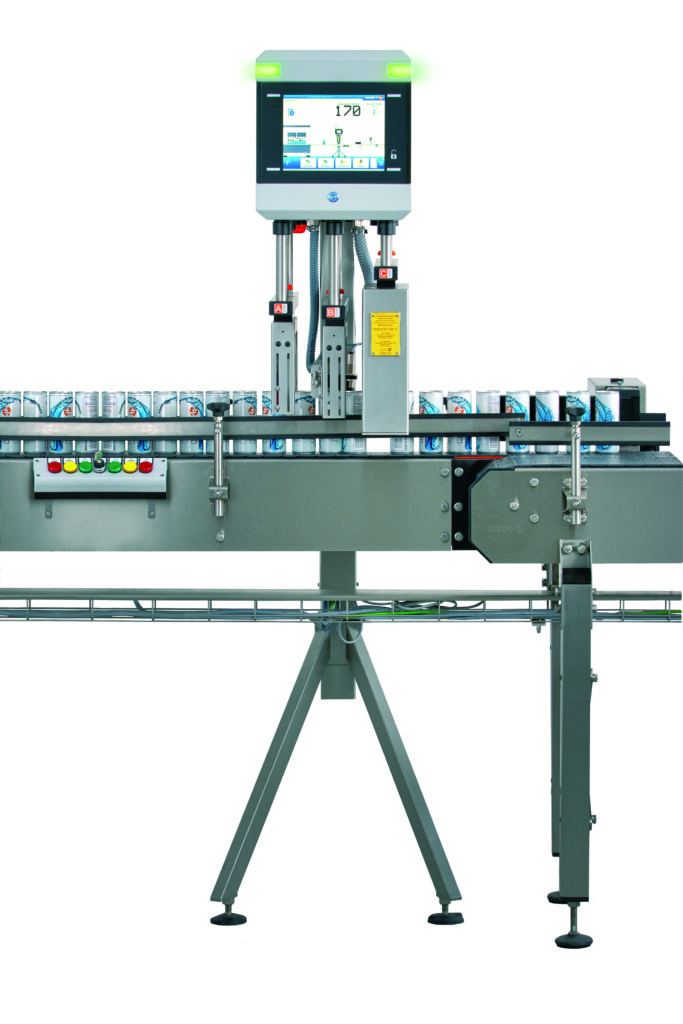 The device combines tried and tested modules for examining fill levels, closures, internal pressure and labels as well as detecting burst bottles and serial faults with a revolutionary new user guidance:  the HEUFT NaVi also speaks to the user. It guides them through all the functions which are relevant to him in a self-explanatory way in his own language and at the same time provides audiovisual support.
Petainer USA | Booth 4318
Petainer will showcase its innovative one-way, recyclable petainerKeg, which allows beverage producers to deliver beer, wine, cider, cold-brew coffee, kombucha and low-carbonated soda anywhere in the world. No deposits. No contracts. No keg washer. No pay-per-fill programs and 100% eco-friendly. Embrace change and save on operating costs. That's the benefit of the petainerKeg. 100% taste guarantee with CO2 scavengers integrated in the PET plastic preventing oxygen ingress. Petainer Kegs are pre-purged with nitrogen, use the standard Sankey D valve, have one-year filled shelf life and can be tapped and re-tapped as many times as needed.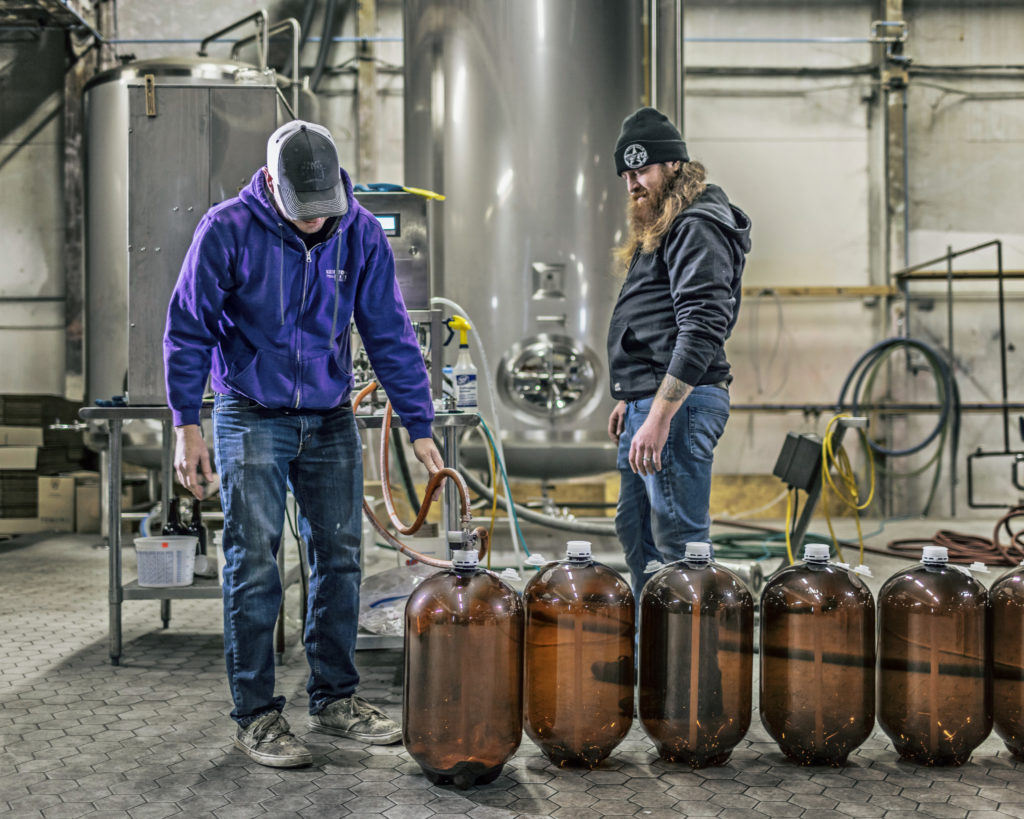 Fermentis | Booth 1509
Fermentis works with everyone in the world of beer, wine, spirits and other fermented beverages. Its range of products and services covers almost all professional requirements: from safeguarding production to expressing sensory characteristics. Business Unit of the Lesaffre Group, global key player in fermentation and yeast, Fermentis builds solutions and results upon its talented experts, visionary R&D program, industrial expertise which meets the highest international quality standards and a strong and coherent marketing and communication strategy. Its mission? Become the obvious choice for brewers, winemakers and all producers of fermented beverages, helping them express their inventiveness and creativity.
Hygiena | Booth 4221
Hygiena is a microbiology and life science company with over 30 years of experience in developing rapid solutions for the food & beverage, healthcare and life science industries. Hygiena's portfolio of ATP sanitation monitoring devices enable beer and wine processors to eliminate the potential for contamination that comes from soiled tanks or bottling lines, and helps ensure facility cleanliness, uphold quality standards and protect brand reputation.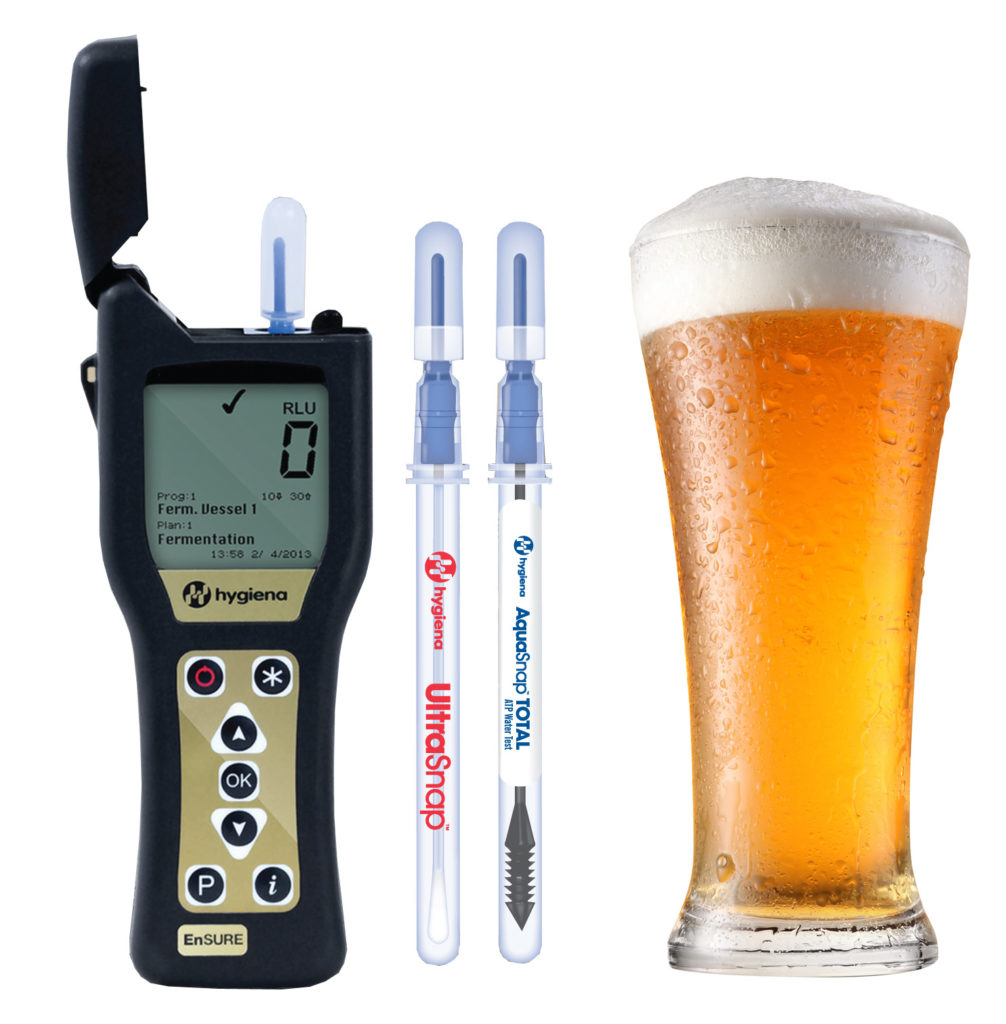 Hygiena's product range provides customers with innovative technologies that are simple, easy-to-use, and reliable, with excellent customer service and support. With offices in the US, UK and over 100 distributors worldwide, Hygiena products span the globe.
Baird's Malt | 2208
From the humble beginnings of the Bairds brothers enterprise back in 1823, the passion and quality in our craft continues to be found today in the character of our employees and those who we are entrusted to work alongside.
Following our founding principles, we have 5 malting locations situated in prime barley growing regions of the UK and source the majority of our barley from a nucleus of the finest growers within a 50 mile radius of each of our sites. We are grateful to have shared our decades of malting craft with the custodians of those fields, some of whom are farming families that have been growing quality malting barley to supply Bairds across multiple generations. The journey continues with Brewers Select that represents our continued commitment to the industry as a one stop shop for craft brewing ingredients. When we're not wandering fields of barley at harvest, you'll find us walking streets of malt. This is a lifestyle that allows us to guide the seed from grain to glass.
ADI Systems | 3235

With more than 35 years of experience, ADI Systems understands the unique challenges faced by brewers. We offer innovative, custom-designed technologies to digest tough-to-treat yeast and spent grains in wastewater. By investing in an on-site solution, your brewery can meet strict effluent limits to comply with environmental regulations, conserve water, and tap into green energy.
Weyermann | Booth 1402
Weyermann Specialty Malting Company is a German family-owned enterprise in the heart of the famous Bavarian beer town of Bamberg. The historic site in Bamberg is heritage-protected and the unique red-brick buildings contain state-of-the-art high tech equipment. 190 employees share their passion for malt and work together to serve customers in 135 countries. It is a matter of the heart for Weyermann Specialty Malts to be present at the CBC, has the pioneer of the Craft Beer scene been accompanying the US Craft Beer revolution for over 20 years now.