Beavertown will be able to output up to 500,000hl per annum from its new brewery and expects the first beers from the new London facility to hit distribution in April 2020.
London-based Beavertown has revealed the specifications of its new brewery, which will be housed in a 129,000sqft building on a six acre plot in Ponders End.

The Beaverworld build, which commenced in January 2019, comprises space for a brewhouse, packaging, warehouse, logistics hub, offices and visitor centre.

The company said it expects its new brewhouse will be installed, commissioned and tested from Autumn 2019 with beers rolling out to the public from April 2020.

Beavertown has opted for a Krones Steinecker Brewhouse that will be able to deliver a maximum capacity of 500,000hl per annum and allow the team to brew in 150hl batches.
The five vessel brewhouse features a Variomill, Mash Conversion vessel, Lauter Tun, Wort Kettle, Whirlpool and an Equitherm energy recovery system.

The manufacturer is supplying 38 fermentation maturation tanks ranging from 150hl – 600hl in size along with centrifuge, filtration and an automated dry hopping dosing system.

On the canning front, an automated KHS can line offers capacity to fill up to 30,000 cans per hour (330ml).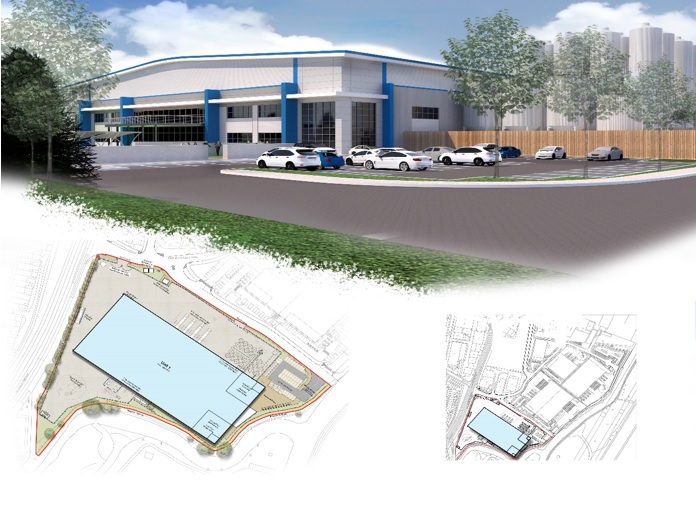 Palletised cans go in, get depalletized, rinsed with ionised air, filled, sealed, coded and packed (in cartons or in trays) prior to palletisation.

A KHS keg line can fill up to 160 kegs per hour (30l) offering the ability to be expanded in the future to a maximum capacity of 240 kegs per hour.

The Beaverworld site will also feature a 12,000sqft visitor centre that houses the main taproom, kitchen, store and scope for tours.

Beavertown will also be retaining its current Tottenham Hale home, 4.5 miles from the new facility. This will be repurposed to expand the brewery's Tempus Project barrel ageing programme.

With both taprooms open on a Saturday, the brewery has also outlined possible plans to operate a "Beaver Boat" that travels between both sites on the River Lea.
Logan Plant, founder of Beavertown, explained: "Beaverworld is the culmination of 7 years of blood, sweat and tears by all of Team Beaver over the ages. I am so proud of what we have all achieved and immensely excited about what we are about to create in Enfield.

"Our aim has always been driven by our excitement and passion for making more than just a beer. We've always wanted to give our beers a personality and a heartbeat, make them tactile and real.

"What we are going to create at Beaverworld is going to be exactly that. We are going to build the most sophisticated, quality driven brewery, with the heartbeat of an amazing visitors centre and experience.

"The brewery will take people on a journey of the senses. Visiting the brewery will be an unforgettable experience! Beaverworld will help us on the way to achieving our mission of getting great beer on to every street corner for the thirsty masses! I can't wait to sink a few pints with you all in March 2020 when we open the doors and let you into our dream!!"