An incredibly successful crowdfunding campaign in 2015 led Yeastie Boys co-founder Stu McKinlay and his family to move from New Zealand and start a new life in the UK. In two short years, McKinlay became a familiar and popular part of the brewing industry.
Now, in 2018, with a new brewing partner in West Berkshire Brewery, Stu has plans well underway to continue Yeastie Boys' impressive growth through beers such as 'Digital IPA' and 'Gunnamatta'.
Here, Stu argues how important it is to respect your fellow peers, take a step back, and look out for one another.
View the slides here: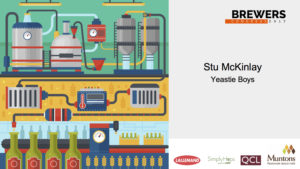 Podcast: Play in new window | Download