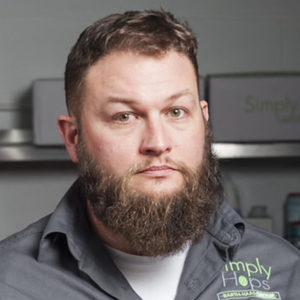 "Pubs need more support and we need to help them get people back into them. They are a heritage point for the UK and we simply can't stand by and see the demise of that," says Lowry. Lowry was speaking to The Brewers Journal ahead of his anticipated talk at The Brewers Congress in London later this year.
He says that brewers can start to help themselves by looking more closely at how it supports the on-trade.
He adds: "We need to impress on our civic leaders, that a small brewery can and will be a tourist attraction, a brand ambassador for your community and more. They should support it as such, much like the community leaders in the US do."
Lowry, who handles Europe and Africa sales for Simply Hops, also called on breweries to continue the education of drinkers.
He says: "We need to be able to talk to all and everyone. We need to engage with them. I'd like to see us double down on our expenditure on quality education, to be educating toward the broad spectrum of what beer can do.
"There can be a great time to enjoy a hefty can of DIPA, or to share an Imperial Stout over desert. However, we need to emphasise the attributes of many beer styles so that any beer drinker can go to a cold shelf at the bottle store or pub and be informed over about the type of beer they're looking at, and the best way to enjoy it. "
Lowry argues that a better educated drinker will become a more discerning drinker and a more loyal customer.
The years ahead will be different to the rapid flourishing of the past decade. It is more likely to be characterised by amalgamations and buy outs.
He adds: "We need to have a chat amongst ourselves about legacy, how successful new breweries are going to continue into the next generations, whether buy-outs, sales, share offers, or whatever financial machinery is used; that those that took the gamble did the hard work see some reward for their efforts.
"We have a lot of hard decisions to make, it's not going to be as easy as it has been in recent years. There will be some brands that continue to rise above and move to the next level. But with those that don't, I think some will disappear and you will also see some amalgamating.
"I don't think that is a bad thing. It's better thing in the long run rather than have two breweries fumbling around hitting heads against each other, especially if one has a better brewhouse. If you leverage both, the power of two is clearly better."