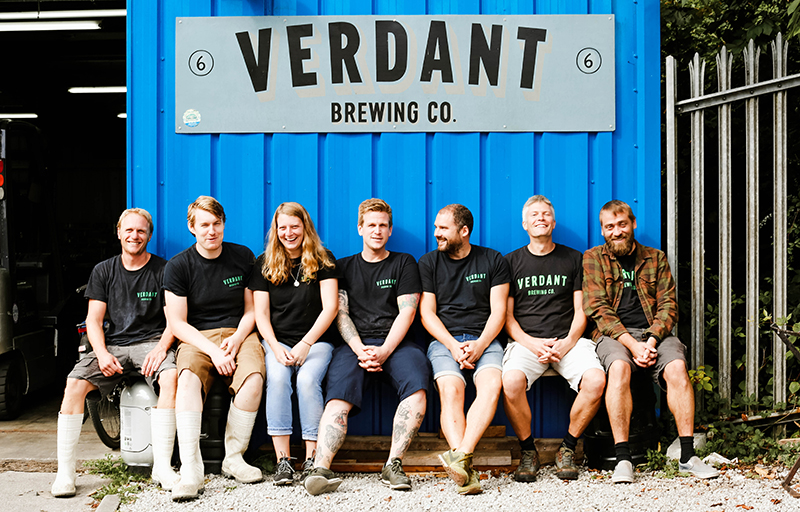 Cornwall-based Verdant Brewing Co is launching a crowdfunding campaign to enable the brewery to boost capacity and open a taproom.
The company, which currently produced around 3,000hl per annum, will move to a new 17,500sqm facility with capacity to brew up to 15,000hl each year.
Verdant, which was founded in 2014 by Adam Robert-son, James Heffron and Richard White, opted for the crowdfunding route so to protect its independence.
"We need to expand but we also need to do it right," said Robertson. "Crowdfunding gives us the independence to make the right choices for our business and our customers, as well as letting us give something back to all the people who have supported us from day one. We've valued the company fairly and have some really exciting rewards, so we hope people get involved."
The new site will allow the brewery to quadruple in size. Quality and consistency will also benefit owing to the addition of two lauter tuns and a centrifuge.
There will also be space reserved for a taproom looking over the brewery, which will make a unique place to drink the tank-fresh beers.
"We have made a name for ourselves by producing delicious one-off beers time and again, but the new brewery is going to take that to a whole new level, as well as help us really dial in and grow the core range," said Heffron. "We also hope the taproom will allow us to show the beers at their best, while the larger volume means we can finally fulfil all the orders we get."
Verdant are looking to raise £500,000 in the next 30 days, and will be touring the country in support of the campaign, including the following tap takeovers.
The Experiment, London – Friday, 16th November
Small Bar, Bristol – Wednesday, 21st November
Northern Monk Refectory, Leeds – Thursday 22nd November
TBC, Manchester – Friday 23rd November
Hand Bar, Falmouth – Thursday 20th December