"Did you get that email this morning?"


"The one about the Harvest Ale on tap? Yeah, I did. I didn't know it was due on just yet!"
"Yeah, me neither. But I suppose we'd normally tap it for the Harvest party but we're not having that this year."
"True, but I want to try it. I'm p*ssed!"


At that moment Dave Engbers and Alec Mull are in London but the only place they want to be is back home at their brewery sampling the anticipated annual release of Harvest Ale, their American IPA.
See, as Alec Mull, vice president of brewery operations at Founders points out, the special beer would normally be poured for the first time at the annual harvest party. But that particular occasion in 2017 is making way for the brewery's 20th anniversary. Arguably a much bigger celebration.
Mull was debating the issue with Dave Engbers, who co-founded the Michigan brewery with Mike Stevens some 20 years ago. A brewery that is now the 10th largest craft brewery in the US, on course to output around 445,000 US brewers barrels in 2017.
However as Founders continues to enjoy great success in the US, the duo have made a brief visit to the UK to catch up with some key accounts, meet some new faces and to simply enjoy some new beer while at the same time, introduce more people to their own brews.
Founders exports to 25 countries across the globe with the UK its biggest export market. Its charge on these shores is led by All Day IPA, its session IPA that is popping up on an increasing number of keg fonts and in cans, too.
But it's not just the UK that has taken to the beer, which joined the brewery's year-round lineup in 2012. Only this summer, the beer was the most 'checked-in' beer of the summer on popular beer info sharing app Untappd, notching an impressive 64,795 check ins.
Mull attributes the beer's popularity, especially its growing presence in the UK, to drinkers relating to styles that have resonated with UK tastebuds for many years.
"The UK has been responsible for inspiring a lot of US breweries. All we've done is Chuck Norris the s**t out of them and made them our own," he says wryly.
"But I think drinkers, especially in the Northern hemisphere have often been able to relate what we've done in the US and vice versa. That's one reason while All Day IPA has proved popular and we're thankful for that."
Other overarching reasons Mull and Engbers agree on us that quality, consistency and reliable packaging that has ensured the beer Founders sells, especially its session IPA, reach drinkers in the way they intended, even if consumption is taking place two or three months after it was packaged.
"Packaging is not sexy, let's be honest. But when it comes to high-quality packaging lines, when and where possible, you simply have to invest in them. I know brewers prefer to talk about IBUs, hops and other fun things rather than packaging but it is so critical to pay that attention if you intend your beer to get to the consumer the way you intended," explains Mull.
He adds: "We need to change the dialogue so that the brewing community focuses on packaging and I admit, that is not a simple issue that can be changed overnight for many, many reasons. However if you have the money, look at that side of things.
"I argued many years ago that we needed to invest in a good packaging line rather than expand on the brewhouse side. And we've never looked back."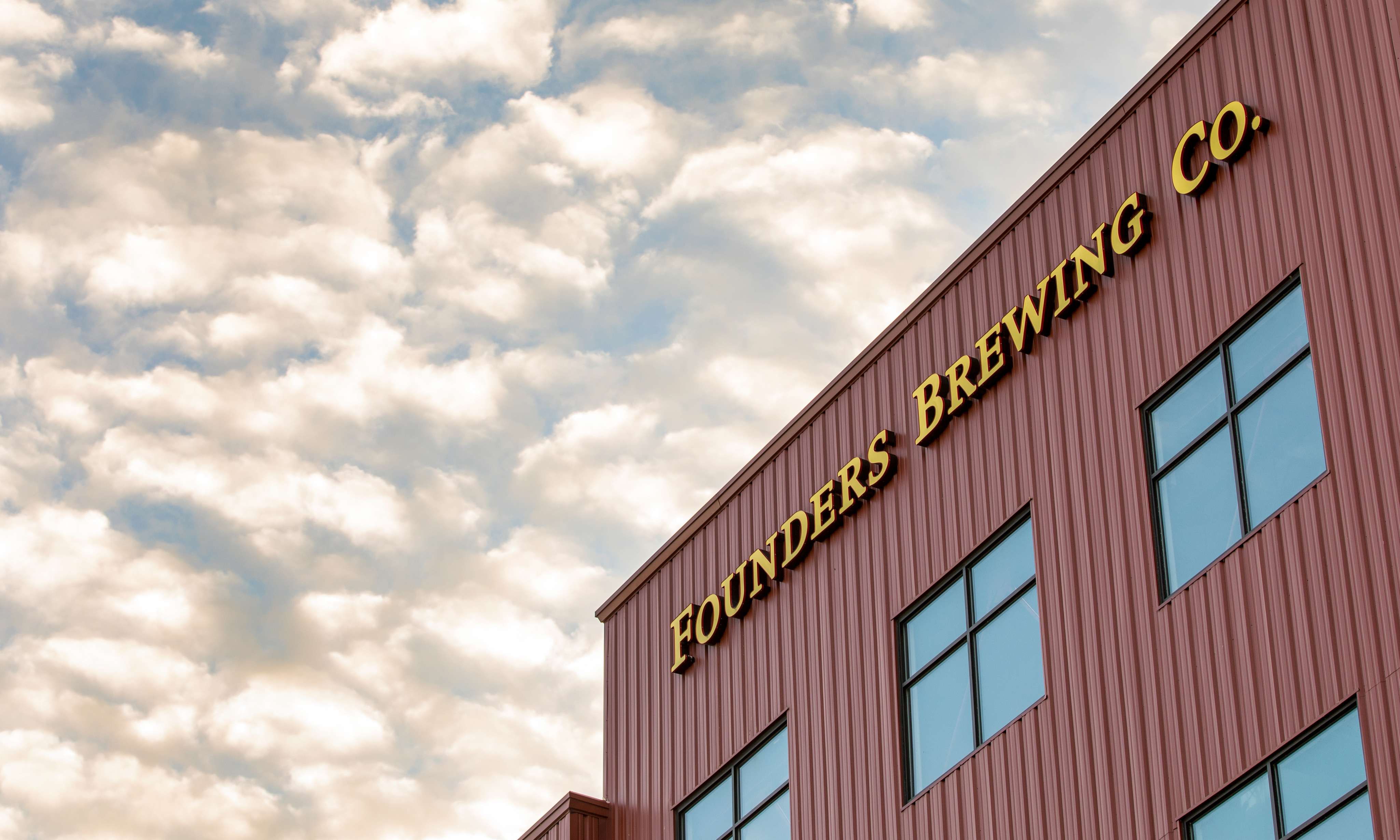 Mull argues that quality packaging processes are imperative and Engbers adds that the type of beer you package is all-important, too.
"I was in the UK a few months before this visit and I simply love the pubs here. The culture is very different to what we have in the US. But I also visited a number of smaller breweries too and each one was talking about their latest New England-style hazy IPA," he says.
Engbers adds: "Hey, this is great if you're serving that beer over the bar from the brewery, or if it's being consumed shortly after. But for a brewery like us, packaging a beer like that makes me really nervous and we wouldn't do it because if you're packaging beers that are going to be good for up to 120 days, that isn't a style you should be looking at.
"I think the New England phase will be a short-lived trend, just don't ask me where the next one is. Pale Ales, maybe? Either way, we won't jeopardise quality and consumer experience either way by putting out beers we shouldn't."
Mull believes Founders are not alone in this approach, either.
"Working for Founders has made me feel really good that we don't compromise on what we do. But nobody wants to take the opposite approach to things. The vast majority of brewers are passionate people that want to make the best beer they can. They may not always have right tools to do so, or even the knowledge at times but underneath it all, they want to do the best," he adds.
Founders made the decision to move into cans in 2014 before it all got up and running the following year. Since then, it has introduced the 15-pack to the craft market, formats that have included its PC Pils, Mosaic Promise and Azacca beers.
Engbers says exports, moving into cans has aided Founders' growth further, as has its tie-up with Mahou San Miguel, which acquired a 30% stake in the business in December 2014.
He says: "We've grown from a Michigan Brewery to a national brewery. We're still young and we've been growing at a pretty aggressive clip. But a few years ago we looked at things and knew maintaining growth in excess of 60% would become a challenge as the growth rate in the US was slowing down.
"That's why we started looking more at the export side of things and now we export to around 25 countries. The partnership with San Miguel made sense for all parties because they knew how much expertise we had in the US craft beer market while their knowledge in many other fields has been incredibly beneficial."
And although Founders itself is celebrating its 20th anniversary, Engbers says it's significantly easier to open a brewery in 2017 than it was for him and Stevens back in the late nineties.
"Access to market makes it a hell of a lot easier to open a brewery nowadays but unfortunately with that, we're seeing people open breweries for the wrong reasons. They are just trying to make money as quickly as possible in case this whole thing could disappear," he says.
However, Mull has more faith in his brewing brethren.
"I'd hope that it's only a very small percentage that have that mindset when it comes to opening a brewery. The people I know started brewing because it's what they wanted to do for the rest of their lives. But equally, it amuses me when people tell me that they are opening a brewery but only plan to do it part-time. You're soon going to realise that that will simply not be the case," says Mull.
He adds: "It's a lot of hard work and it's a labour of love. Some people don't realise how difficult it will be. But it you really want to do it, go ahead, give it your all and give it your best.
"That's why we spent a massive amount on packaging because we made the decision to compete with the Sierra Nevadas, New Belgiums and Bell's. That would help achieve our goal.
"We knew what we had to do and we did it. So have your own goals and go for them."
Photo credits: Founders