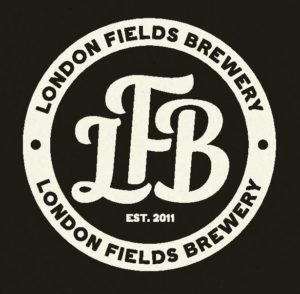 Carlsberg will operate the London business with Brooklyn Brewery with the beer range becoming part of the brewer's core portfolio in the UK.
The London Fields beers will also form part of Carlsberg's House of Beers range that cater for venues across London and other major cities.

Carlsberg will invest in the brewery to re-introduce brewing at its original home under the railway arches in Hackney. It will also upgrade its tap-room and events space.
Through the joint venture, Brooklyn Brewery will work with the London Fields Brewery's team to continue developing "innovative, tasty and well balanced beers".
Julian Momen, Carlsberg UK's CEO, said: "We're thrilled to add London Fields Brewery to our growing portfolio of great quality craft and specialty beers.
"Our customers, and specifically those in London and other major cities, are looking to us to offer them the best possible range of interesting craft beers – and we think that, with nurturing, London Fields Brewery has huge potential. It's the right move for us as we build a credible craft portfolio."
Eric Ottaway, CEO of Brooklyn Brewery, added: "We're excited to be able to work closely with this great London-based craft brewery. The range of beers, their eye-catching artwork and the great location of the brewery in Hackney makes for a fantastic platform.
"London Fields Brewery is surrounded by a thriving creative community that reminds us of home, and we're looking forward to becoming part of it."
Julian De Vere Whiteway-Wilkinson who helped establish London Fields Brewery in Hackney in 2011 is no longer involved in the venture.
Momen added: "We thank Julian for his work in establishing London Fields Brewery and the creation of this exciting brand, and we wish him well in the future. Looking ahead, we're thrilled and energised to be working with Brooklyn Brewery to create something very special in Hackney in the years to come."