For anyone that has enjoyed a can of 'Peanut Butter Milk Stout', the runaway best-selling brew from TailGate beer, it might come as a surprise that the brewery's main taproom in the US is home to no less than 50 taps. A range as diverse as Irish Red ales to a Cranberry Gose or Black Lager are frequently on offer.
But Wesley Keegan, founder and brewmaster, studied finance when he was younger and this grounding has subsequently helped educate the outlook for his brewery. Knowing what will sell, what won't, and identifying a market opportunity is key. But at all times, keeping quality and consistency of the beer remains paramount.
And a recent visit to the UK demonstrated just that, a gratifying and successful response to the increased availability of his best selling beers on these shores.
"The people I've been speaking to have been really familiar with the brewery which is, of course, very humbling. But there has also been a genuine interest in what we are doing. One drinker was quizzing me on the breakdown of our Watermelon Wheat. A list of ingredients was not good enough for him, he wanted the malt bill, the whole lot! I was thinking 'Is this for a home-brew or should I be worried about a new competitor on the field," he laughs. "But seriously, such conversations have been sincere and come from the right place, it is very rewarding."
Keegan was in the UK for a week-long tour to promote the three beers that he hopes will continue to make an impression with drinkers, 'Watermelon Wheat', 'Grapefruit IPA' and its best-seller 'Peanut Butter Milk Stout'. Back home in Nashville, Tennessee, he has held every role across the brewery, quite the development for someone that is happy to admit he had few desires to move into professional brewing when he made a foray into home-brew in his early twenties.
But Keegan was also more than aware that his late father, who had the trademark and copyright of TailGate Beer, had fended off many envious advances so when it came to a point where Wesley Keegan was offered the chance to take it on, he took the opportunity. And in the ten years since establishing that business in 2007, he has seen a lot change both at home in the US, and abroad.
"We are seeing growth in the number of breweries in the US, we are seeing it in the UK, and it's happening in many other countries, too. But while new breweries continue to open in the US, we are still in a position where around 90% of these breweries produce less than 3000 barrels a year, which is pretty small," he explains. "But what is valid in the US, and most definitely valid in the UK from what I've seen, is that new breweries continue to establish themselves. However, the ones that are growing are the ones making the best beers, making a quality product and giving the whole process from start to finish the attention it deserves. Making a quality product helps the growth process, and that is a constant in every industry."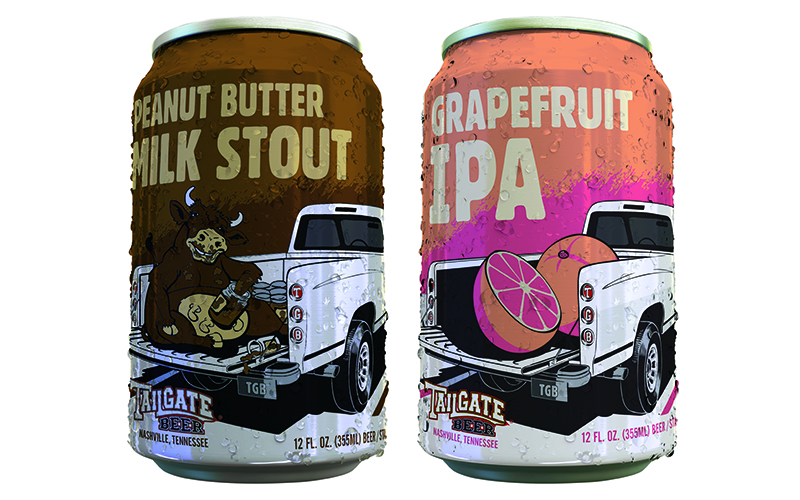 Another trend Keegan has observed more of in the UK is the increased prevalence of taprooms as a way for breweries to serve their beers direct to drinkers.
"Taprooms, for me, have been one of the biggest evolutions in beer in the US. In 2007, no one really cared for them and so when we opened one around then I was interested to see the results, and they were incredibly positive. From then on they have really evolved over the last 10 or so years and they have become a huge component of many breweries. The best thing about them is the way they enable you to enter a dialogue with drinkers and get instant feedback on a new beers you have released, or the thoughts of someone new to quality, craft beer. It can be very validating," he explains. Space, of course can be an issue for many breweries especially in the UK but where possible, people should grasp the opportunity where they can. I'm sure we will see more and more breweries do that."
In the UK, TailGate beers are distributed through Heathwick, a personal recommendation made to Keegan by a mutual friend when he was looking to expand the brewery's global reach.
"The distribution in general in the United States hypersegmented. So the way things operate in Nashville are completely different than they do in other parts, for instance. There is nothing like a company such as Matthew Clark in the US. Things are different from state to state and each one has its own interests to look after. So we distribute in Nashville, and that works for us," he says. "Outside of the US, we export to Sweden and that's party because they understand craft beer and they also understand canned craft beer. We spend a lot on exports but it is important to look after the beer. We also have to stay competitive on price but we take that on the chin on the margin, but that's the truth as beer can be a volume game."
He adds: "Either way, it is so important to pay attention to who you work with as it is very simple, things don't stop when we finish here at the brewery, that is only part of the journey."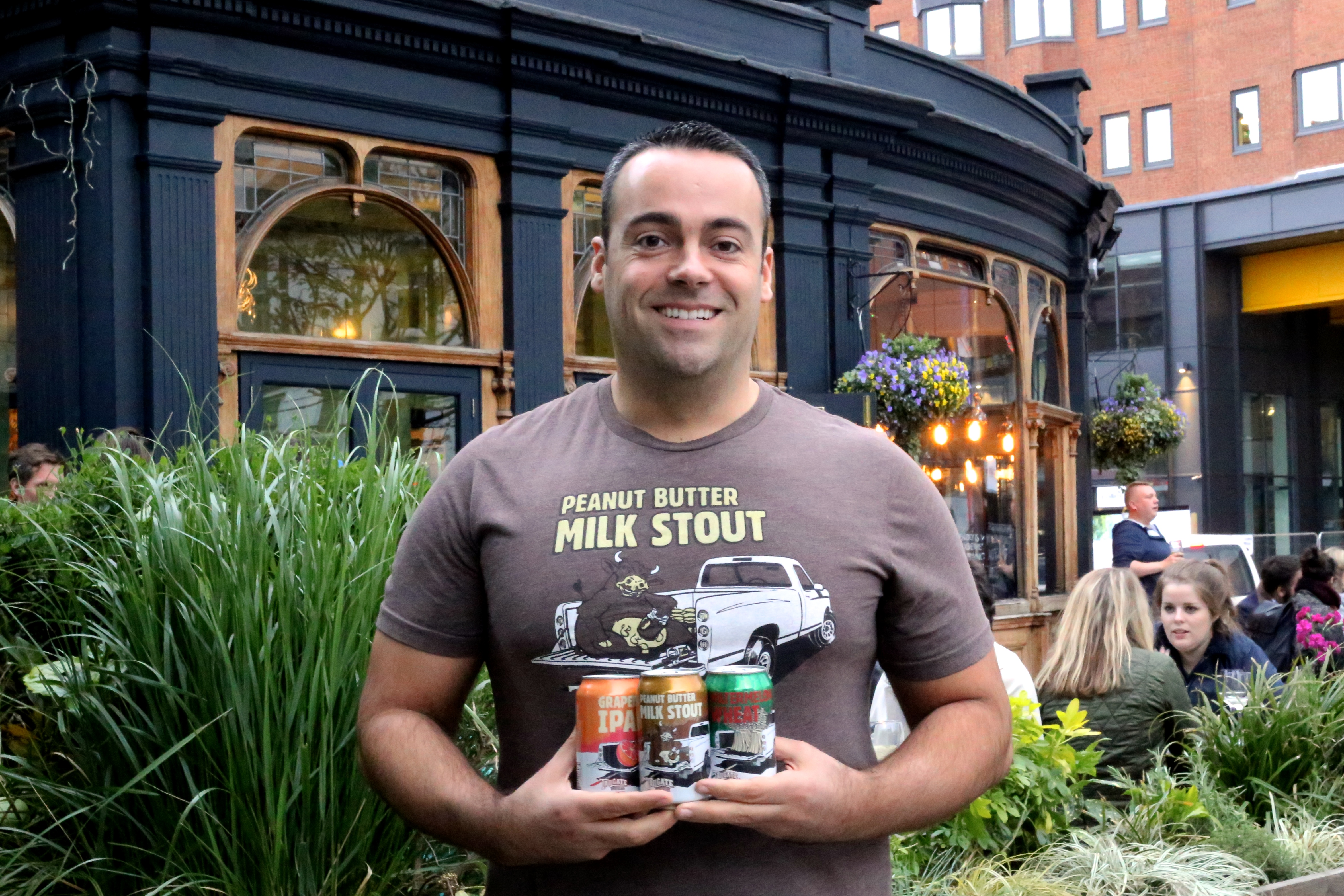 Keegan has an acute attention to detail, and his approach to expanding the TailGate name in the UK, and beyond, will no doubt be a considered, methodical one.
"We want to the best brewery we can be. I am a firm believer that if you produce the best beer you can, and create a positive culture, then you will get to the point you deserve to be at. There will always be people trying to tear others down. That's why it is best to focus on building you own business, and nothing else," Keegan concludes.