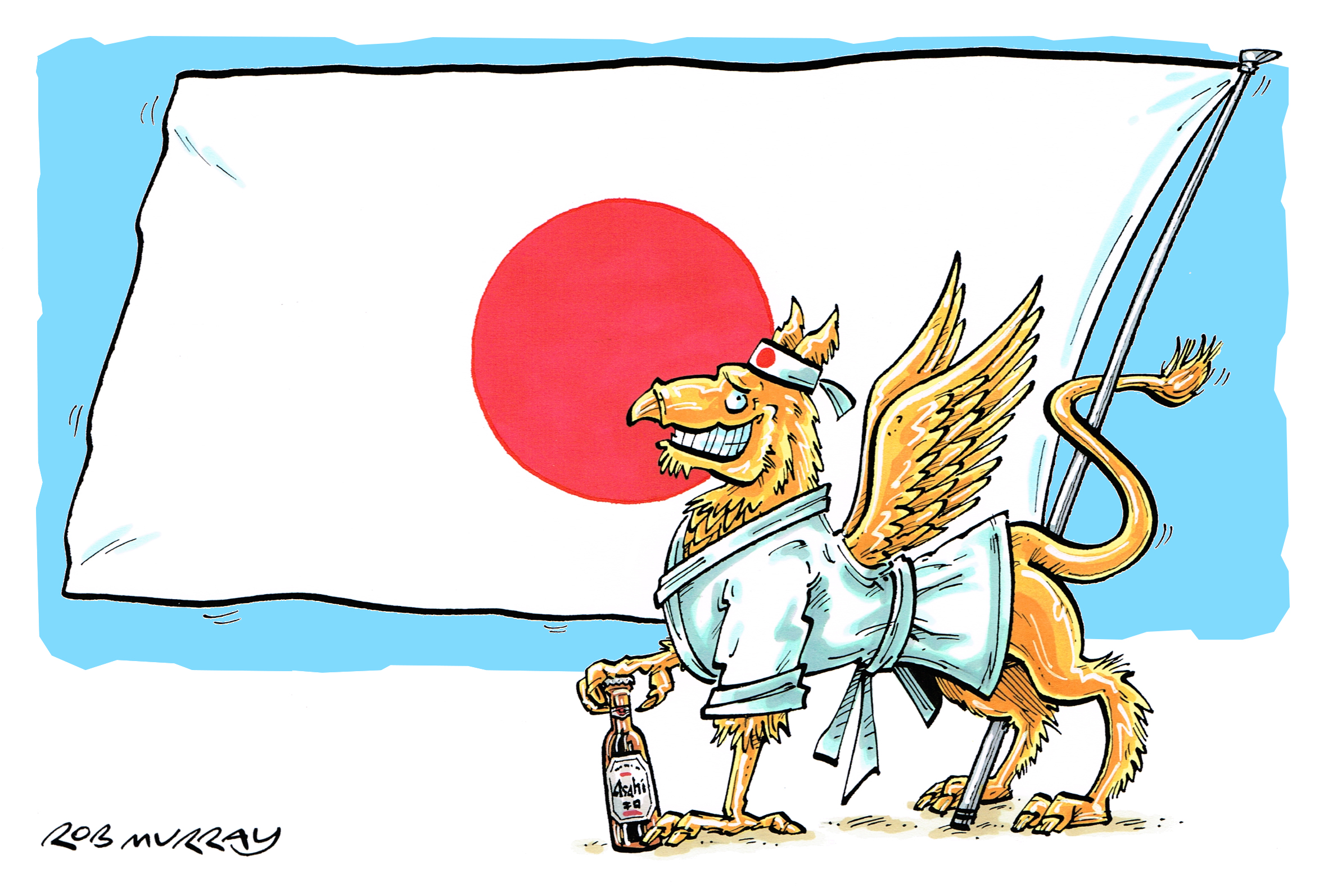 The news of Asahi's proposed acquisition of London-based Fuller's sent shockwaves through the beer industry. John Keeling, former head brewer at Fuller's, says a great deal of uncertainty lies ahead but implores the new owners to make sure of a great asset, a great team and to make Fuller's better than ever.
I wondered why my phone was ringing at 7.15am. I was just about to switch the TV on to watch the news. Who could that be? If I had not retired I would have immediately thought something had gone wrong at the brewery and I would be required onsite ASAP. Something like that had periodically happened ever since I joined Fuller's in 1981 and indeed I had occasionally been the person making the phone call with the news that we had a power cut or something equally serious.
Not this time. It was Michael Turner and he had something important to tell me. The news washed over me, I didn't feel shocked or gutted, it just felt weird. I knew that the Board had been looking at options but I knew nothing about a deal from Asahi. I thought that something like this would have to happen for the brewery to move forward because investment and change was needed. I had hoped, of course, that this investment would come from Fuller's but in my heart, I knew that this was really wishful thinking.
If anything, the writing had been on the wall for some time. The roots of this decision can be traced back to the Monopolies and Mergers Act of 1989. This had started the slow shift of Brewing margin into Retail margin. It had forced breweries to choose between pubs and breweries, they chose pubs. That is where the power lay when it became a competitive market. Slowly the brewing margin ebbed away in an attempt to maintain volumes. It is an old adage which says don't chase volume, chase margin or put it another way don't be busy fools. Well Fuller's did not want to be busy fools so lacking the distribution they took the sensible rational business decision to sell the brewery.
The only problem is that beer is not like that. Drinking Fuller's for some people is like supporting your local football team. Working for them you put your heart and soul into because it's doing something that isn't just business, it is also putting your character into the team which then directly influences the character of the beer. It is a brewery not a factory as my old boss would say. The pubs now have lost their soul too, where will that business now go. Some pub managers feel that they have lost a loved one.
They need to find their inspiration now from the marketplace and not from their brewery and the marketplace can be a pretty soulless place. I wish them well and I hope the management can find that soul so that they don't become just another high street brand. Like the brewery, the pubs are a people business, where Fuller's pubs are successful it's because they put a characterful manager in the right pub. The examples are many, The Churchill and The Red Lion, Barnes leap into my mind.
But what of the people left in the brewery? Some of them will be made redundant and some will keep their jobs but now have new masters with a new vision. Does that vision include a place for them or will they be lost in a corporate wilderness? This does mean unplanned change and this leads to worry and stress. Change is OK when it is you instigating it, but when it is unforeseen, then it can be a problem. Sure – it is a problem that can be managed, but still a problem.
Redundancy is not all bad. For some this comes at the right time and they are the lucky as for others the worry and stress will be unbearable. I feel for them all. I have spoken directly to a number and they all feel the same. They belonged to The Fuller's family, now that has changed. It is no longer the family they knew. That change has already happened and there is no going back.
Now what of the drinker? Some feel let down because they view everything that Fuller's said about its independence as a lie. I can assure them that at the time everybody believed in what we were doing with the beer and with the brewery. This was not Fuller's fattening up the business for a sale. It was Fuller's trying to make a success of its business.  The brewery was between a rock and a hard place.
Fuller's was too big and not big enough. Others will bide their time looking for any change in the beer. To them I say beer cannot ever be 100% consistent, nor would it be a good thing if it were because then it would be boring. Instead, if it continues as it has and changes are at the brewers' and yeasts' commands rather than at the accountants then it will be fine. Good breweries should be brewer led.
In the short term the beer will definitely not change, but after that who knows because Asahi have yet to state its vision. If I was Asahi I would still brew all the interesting beers that give the brewers something to get their teeth into – I suspect they will prove very popular in Asahi's home market, as are boutique Scotch whiskies. That inspires them and inspires them to make London Pride better too. It must remain a living brewery not a soulless factory. I am hopeful. People say Asahi has been good for Pilsner Urquell – including people I respect greatly. They will want to drive the business forward and this can only be a good thing.
Lastly, I hope that Asahi realises that Fuller's is a unique business as most independent breweries are. This means that it is hard to apply formulas to it. Sure, Fuller's has plenty to learn from Asahi but Asahi has things to learn from Fuller's too. Don't throw the baby out with the bathwater. Listen to the Fuller's team and then form a strategy – rather than have a preconceived strategy. Make use of a great asset and make Fuller's better than ever.