It's December, so it's time for Golden Pints! We're barely halfway through the month, granted, but in lieu of indulging in any early festive vices like mince pies (yuck) or Christmas-themed beers, the written word is my contribution to festive tradition. Like last year, it's being kept short and sweet. I also think that choosing favourites in things like beer is a bit of a feckless task but that aside, these are some of my personal highlights from 2017. And what a great year it has been.
Beer Festivals
Indy Man Beer Con
Indy Man Beer Con (IMBC), for me, was always a bit like New York. Before visiting Manhattan and Brooklyn for the first time in the early 2000s, I had only seen the photos and the words of those that had extolled its many virtues. In recent years, I had observed the high praise sent the way of IMBC, the breweries pouring, the organisers, the beer, the venue, the lot.
Making an incredibly belated debut in 2017, I was certain it wouldn't live up to the lofty expectations I had squirrelled away. But, like New York, it not only met those but absolutely surpassed them. And like the Big Apple, after seeing hundreds of photos of it over the years, I felt like I'd been there before. Familiar, but also reassuringly different.
Once the queue was swiftly dispatched thanks to the personable and efficient front of house team, it was a breeze to grab the beer tokens and get straight into the labyrinth of halls that make up the former swimming baths.
And that was the last "queuing" to be had that day. Breweries like Beavertown, Lervig and Buxton had their own rooms, while the wealth of other names on offer were scattered in and around the vast confines of the Victoria Baths. The beers were excellent, the atmosphere friendly and amiable, while the venue as memorable as those before me had proclaimed. A fantastic job, well done by the organisers. You nailed it!

Beavertown Extravaganza
Where do we start?
It was exciting, frenetic and, at times, overwhelming. But I mean that in a positive way. Because, let's be honest, for many fans of quality beer, being ensconced with around 4,000 other drinkers is somewhat alien. Let's just forget the volume of fellow drinkers for a moment, and turn our attention to the ridiculously good quality, and amount, of breweries pouring their beer. You had Stillwater Artisanal, Thornbridge, J Wakefield Brewing, Jester King, New Belgium, Brouwerij Alvinne, Sierra Nevada, Omnipollo and many, many more.
To sell out around 8,000 tickets over two days well in advance showed that Beavertown had put together a proposition that resonated with seasoned beer drinkers and the casual alike. Breweries from across the globe mingled, served and enjoyed themselves under one roof and good times were had by all. It's no surprise then to see tickets flying out the door ahead of next year's event. More of the same, please! (Photo: Beavertown)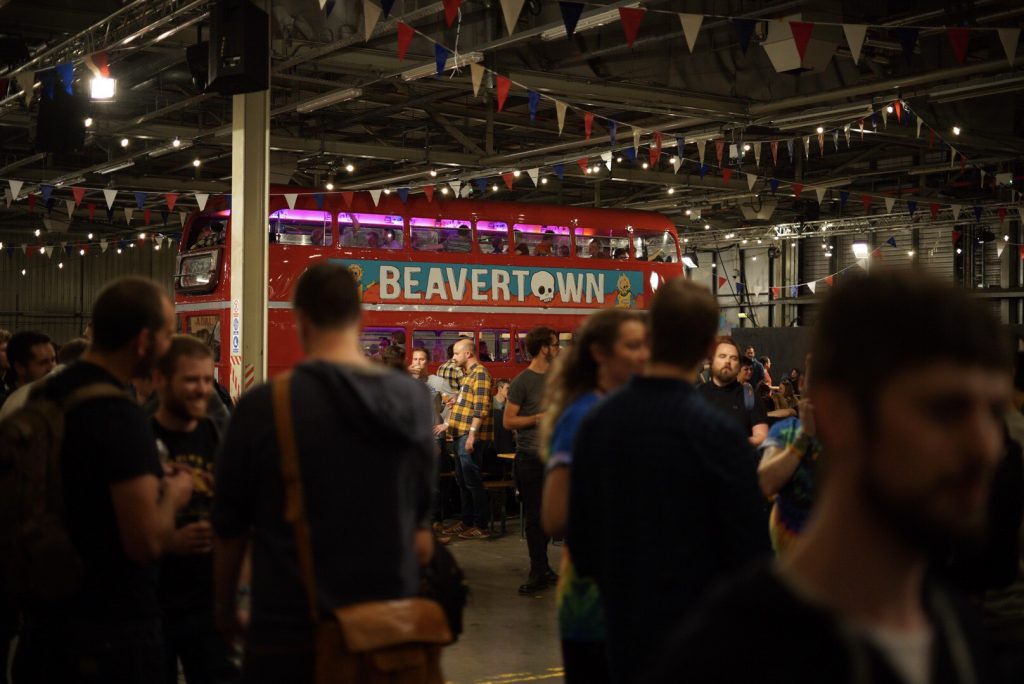 Beer Events
Brooklyn Beer Mansion
Much was made of the inaugural Brooklyn Beer Mansion. I missed that particular date but thanks to Brooklyn's Rachael Weseloh, lightning wasn't going to strike twice. The team turned MC Motors in Dalston into a maze of themed rooms offering multi-sensory experiences that tie in with the beers being poured in each. Couple that with excellent guest beers, live music and the man himself, Garrett Oliver, running a lucky few through tastings of Brooklyn's Ghost Bottle and quarterly releases, then you're onto a winner. Hell, he could read the Yellow Pages and it would turn into a best-selling audiobook, so if you throw excellent beer into the equation then you're onto a winner.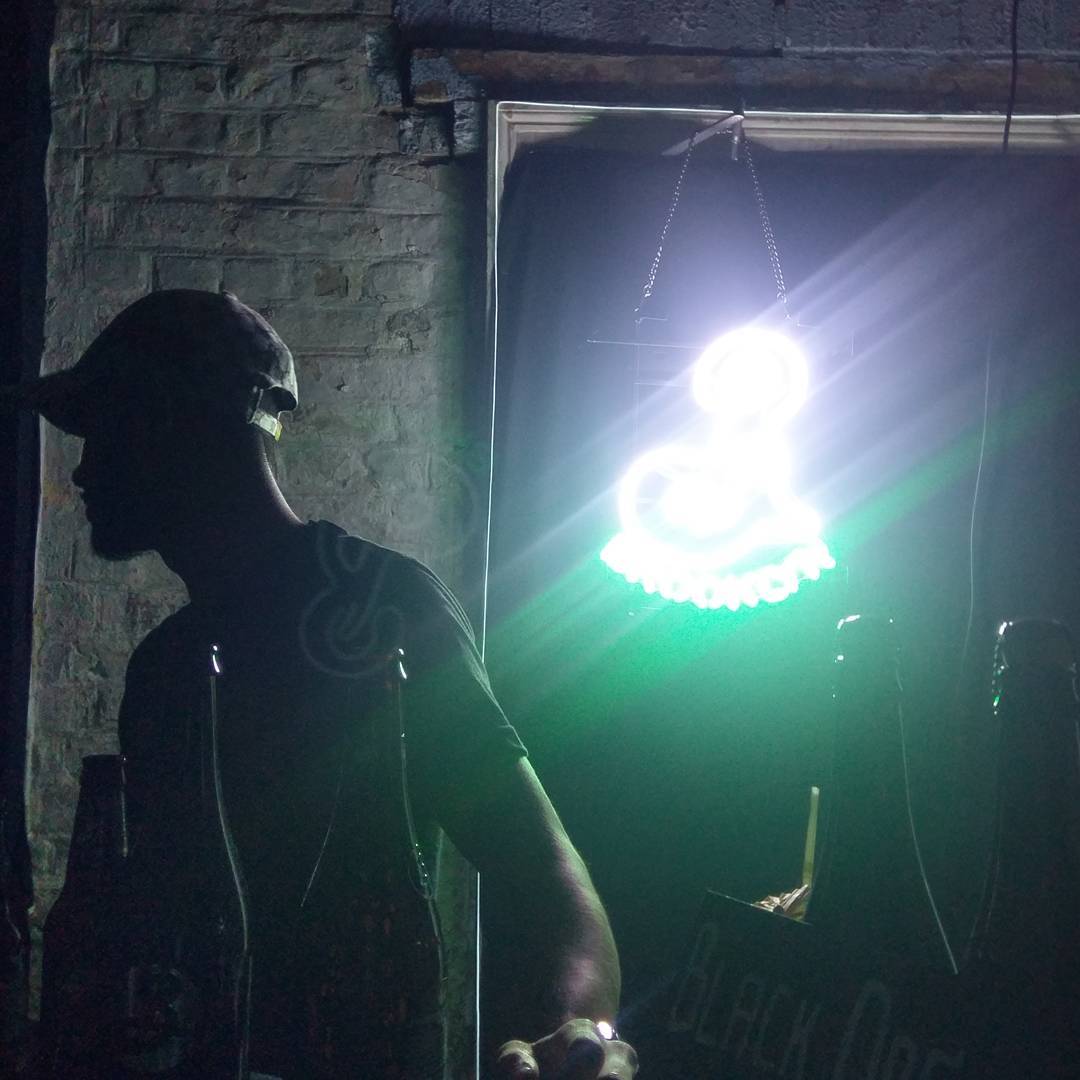 Goose Island LDN Block Party
Goose Island has turned the Block Party format into a successful staple that sells out well in advance. So it was great to see the September event evolve further and still offer one thing above all else, a bloody good time. If you were there for the beer then the Goose Island core range was on tap for £4 a pint. Elsewhere, the Blocktoberfest room was pouring its collaboration with Spaten Brauerei, while the insanely popular House of Funk paired fantastic beers such as Lolita and its farmhouse Halia with a considered cheese selection. White Lies (Big up, Ealing) played a fantastic set, but the highlight was the cosy room next to the stage that housed an embarrassingly good selection of Bourbon County Brand Stout variants. These were expertly tutored by Goose Island ambassador Josh Smith to a background of live honky tonk piano, I'd probably still be there now given the chance. Thanks to Josh, Hannah and the team for making it happen!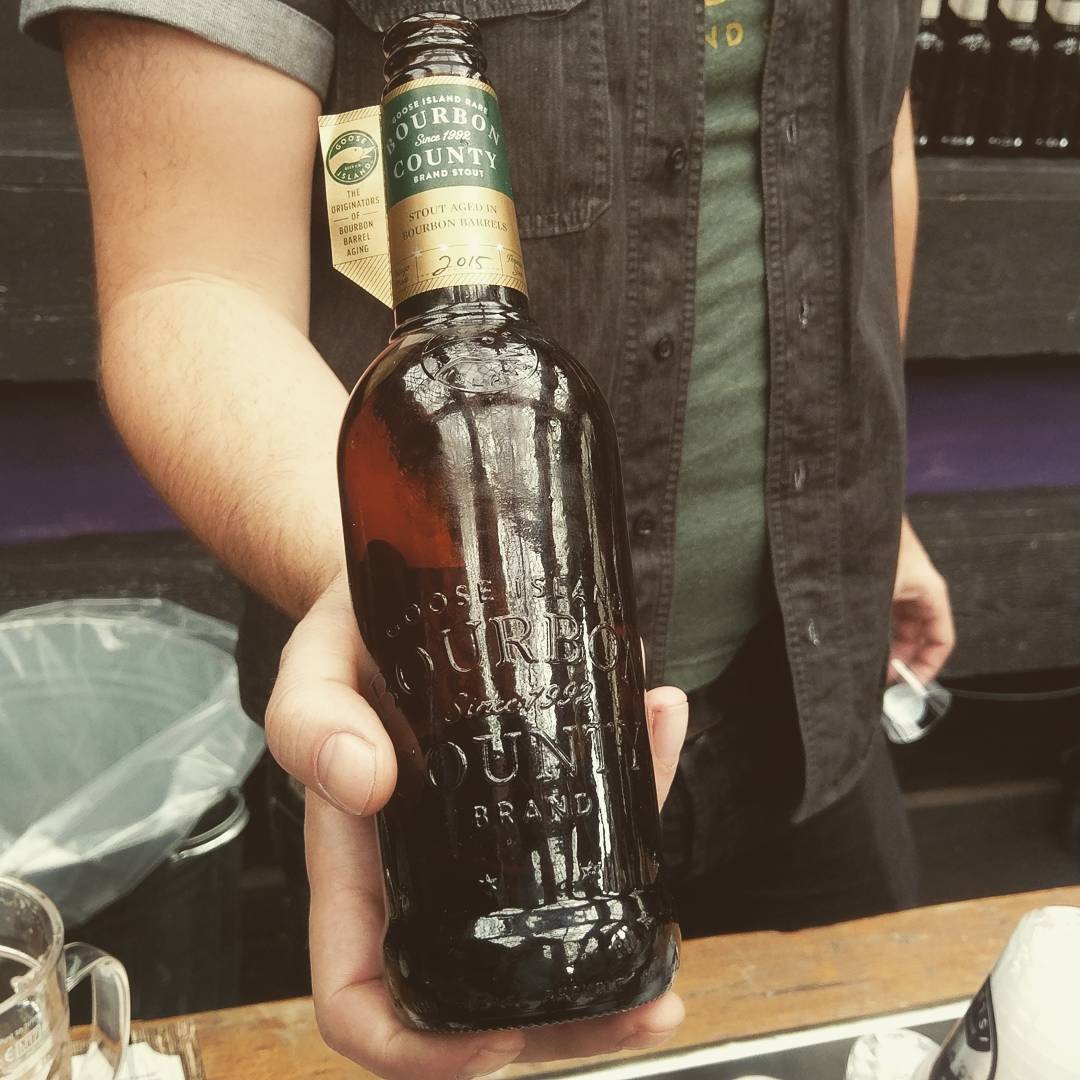 Best UK Brewery
Northern Monk Brew Co
Northern Monk have become one of those breweries where I will give any of their beers a go, even if I know I'm not a particular fan of the style (Saison, I'm looking at you). And each and every time I'm impressed. Very few breweries can match their core when it comes to a reliable go-to, but it's the growing and transforming beast that is the Patrons Project range that really excites. They are true expressions of collaboration, be it with artists, musicians, athletes, photographers or breweries. Each beer helps tell a story, a baton taken up by the can design and ingenuously continued by the peel-away label that adorns each vessel. The team, led by Russell Bisset (pictured below) and Brian Dickson, with ex-Buxton Colin Stronge on board can only go from strength-to-strength, and I'm looking forward to where they go next. But seriously, make more Black Forest Strannik next time, yeah?
Today, I spoke to Northern Monk's Russell Bisset on 2017 and the road ahead: "The Patrons Projects have really found their feet this year, I feel people have got what they're about. I think we've been able to realise our vision of them even more clearly and the beer is tasting great, too. We're on a quest to make some of the best interpretations of the beer styles we like in the world, this year I feel we've got closer to that than ever before."
"For us, next year will be one of expansion. We are looking to add another eight 100hl tanks that will triple capacity and max us out at our production site. We are actively exploring options available to us to support that growth.
"One of those is crowd funding which we're looking closely at. In addition to the expansion at our production brewery in Leeds, we are considering options that would give us a presence in our second biggest market; London. The dream there would be to have a space with a small brew kit that could sell beers made on site, and from the main brewery in Leeds.
"And if we can look at crowfunding to help that happen, then that makes sense."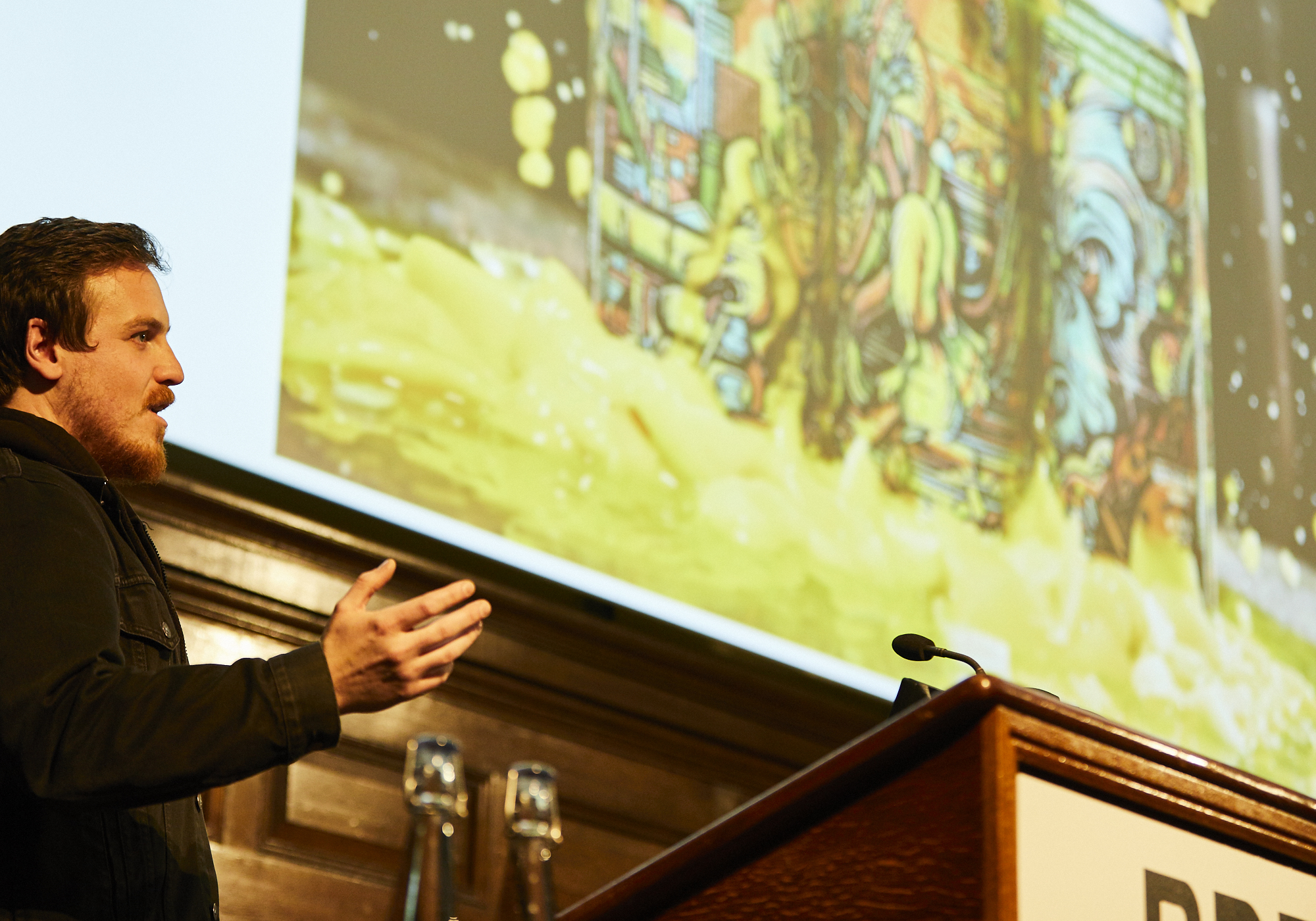 Best Brewery – Rest of World

Edge Brewing
There's something very unassuming about Barcelona's Edge Brewing. They're rolling out absolutely excellent beers, day-in day-out, with minimal fuss or fanfare. They have a brilliant taproom that would make many a UK brewery green with envy, but it's not a public affair. It's just a space for the team to convene and entertain, if they're so inclined. On the subject of the team, they give pretty much anyone the time of day if they want to know more about their beer. And head brewer Sean McLin knows his beer. A US native, formerly in the property game back home, now knocks out world-class beers with effortless ease. Sangría Sour? Apple Saison? Imperial Stout? You got it. I'm glad to see more of their beers in the UK. I hope it stays that way.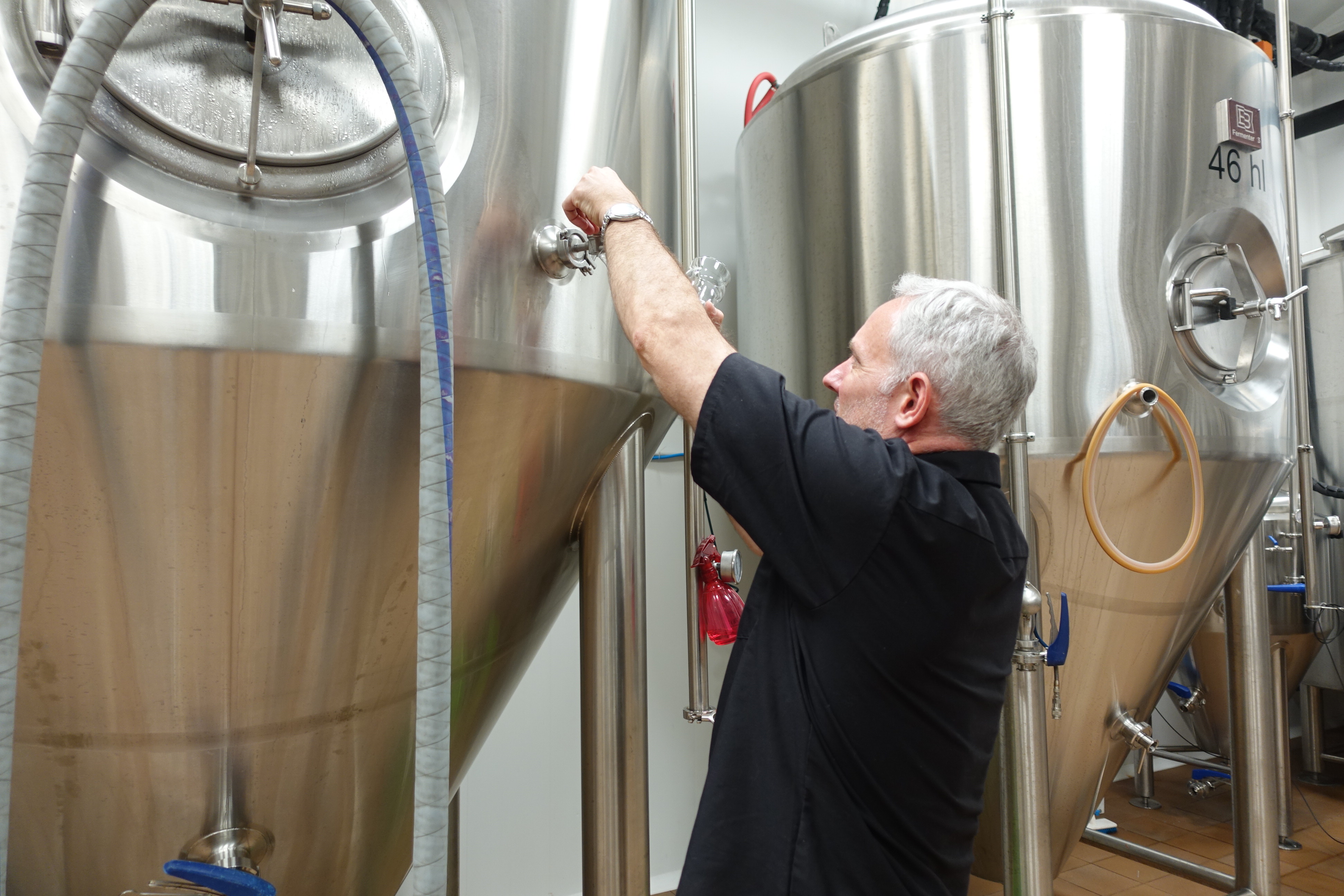 Best UK Beer

Siren Craft Brew – Bourbon Milkshake
I dread to think how many bottles of this beer I drank in 2017. Adopting a Pokémon "Gotta Catch 'Em All" mentality, I procured Bourbon Milkshake as and when I saw it. And yet, have none left to show for it all. Described by the brewery as a project that started as a "big, thick, sweet stout" designed for ageing in a mixture of Bourbon barrels, the beer succeeded in picking up residual sweetness, and then some. Available in 330ml bottles and weighing in at 11%, the imperial milk stout with vanilla barely tasted half of that. If you have this beer, enjoy it. Otherwise, drop me a line and we can arrange a time and locale for a shady exchange.

Notable Mentions: Fourpure – Juicebox, Wimbledon Brewery – Copper Leaf, Tiny Rebel – Club Tropicana, Fuller's – Red Fox, Twisted Barrel – Five by Five

Best Beer – Rest of World
Edge Brewing Barrica #25
The first time I tried this beer was in Barcelona and it was a genuine 'wow' moment. May have even brought a tear to my eyes. Barrica #25 is a Bourbon Barrel Aged Imperial Stout with Edge Brewing collaborating with its Spanish micro-roaster, Don Gallo Roaster. The team opted for a Colombian bean grown in Brazil and the beer rested for a year in Buffalo Trace Bourbon barrels. The result is a full-bodied beer that offers up vanilla, coconut, sweet coffee and a reassuring warmth. I struggle to see how this style can be improved upon, but am more than happy to try and find out.
Notable Mentions: To Øl – Sur Simcoe, Founders – reDANKulous

Best Collaboration
Northern Monk x Other Half – Patrons Project 1.04: Leeds Lurking
Looking at the beers that stood out for me in 2017, there is certainly a theme occurring. Like the Bourbon Milkshake and the Barrica #25, Leeds Lurking gives you something different, something new, with each sip. The beer, a Morello Cherry and Peruvian Coffee Imperial Porter, forms part of Northern Monk's Patrons Project range and is a collaboration with Brooklyn's Other Half. Featuring the photography of Tom Joy on the can, the beer itself is creamy, rich, full of dark fruit and is both bitter and sweet. A delight and if Northern Monk are putting out dark beers this good before the aforementioned Colin Stronge came on board, then what comes next can only get better.
Notable Mentions: Levig x Beavertown – M.A.D, Beavertown x Three Floyds – Heavy Lord