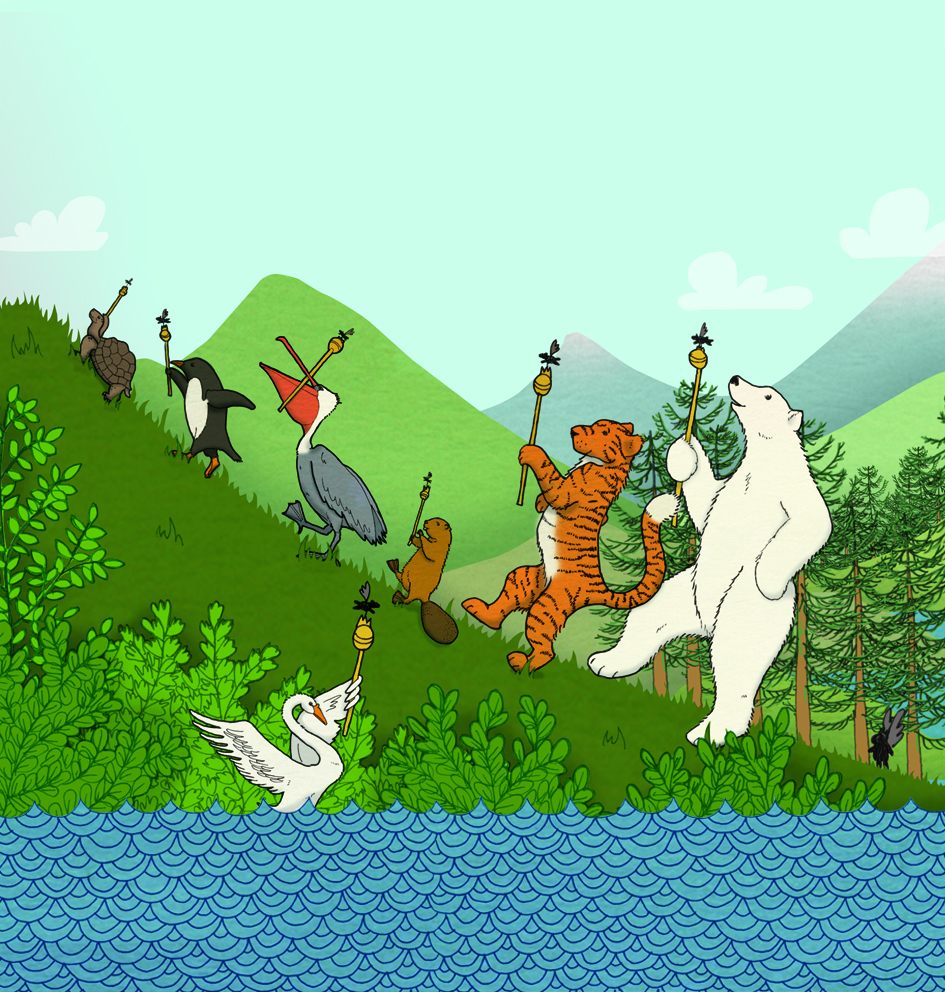 "The point of Lost and Grounded Brewers is that it is not about us, but the entity. It's about creation, inclusion, and recognising that everyone has something to offer. Everyone is equal. We need to remember that we are not curing cancer, we're only making bloody beer. But that's not to say that the beer we produce shouldn't be amazing either." It's the end of another long day in the world of Lost and Grounded Brewers, but despite literally just racing in the door to take my call, Alex Troncoso and his partner Annie Clements, the brewery's founders, are in a considered and contemplative frame of mind.
It's mid-June. Six fermenters and a bright beer tank from Krones had arrived earlier that day, ahead of the brewhouse and more cellar equipment due the following week. And although the manifestation of Lost and Grounded Brewers continues to take on an increasingly physical form, the duo are still able to draw a line in the sand between how they want their creation to work as a business and equally, how they want it to act as a place to escape, for the team itself and for the growing legion of eager drinkers the brewer is accruing. And that's before their first beer has even been brewed. They are busy creating a universe for their beer. Oh, and everyone is welcome.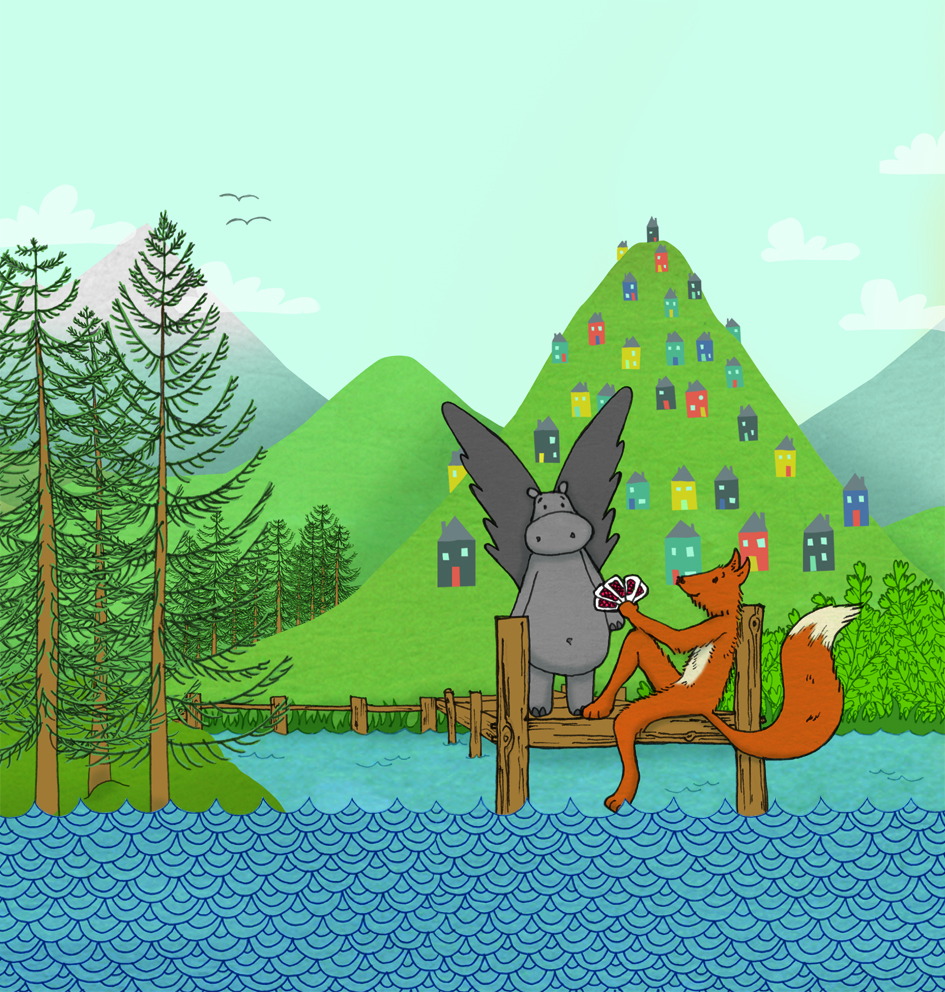 You get the impression that the weight of expectation on the seven-strong team is something the duo would sooner avoid. But at the same time, the anticipation and goodwill extended to the them, long before their core beers had even been outlined, is something they are both gracious and appreciative of.
"We are firm believers that what goes around comes around. If you treat people well then you hope that you will be treated well, too. Whether that is in the present or in the future," explains Annie. "We are trying to apply everything that has annoyed us in our lives and ask ourselves: 'What is the opposite of that?' and that's what we are doing with Lost and Grounded Brewers. Everything we do has a basis in what is important and what is the right thing to do. That ranges from how you speak to someone in the brewery, on the phone, or in the way you respond to a CV from a potential applicant. Don't get me started on CVs, people and companies that adopt radio silence on CVs is one of those things. It's so rude, just don't do it!"
The name, Lost and Grounded Brewers, is carefully selected. As Annie explains, the whole point is to bring everything back to the people. Granted not everyone in the team is a brewer by profession but in this world, they are. They all have the same purpose and that's what the duo wants to do, give people a purpose.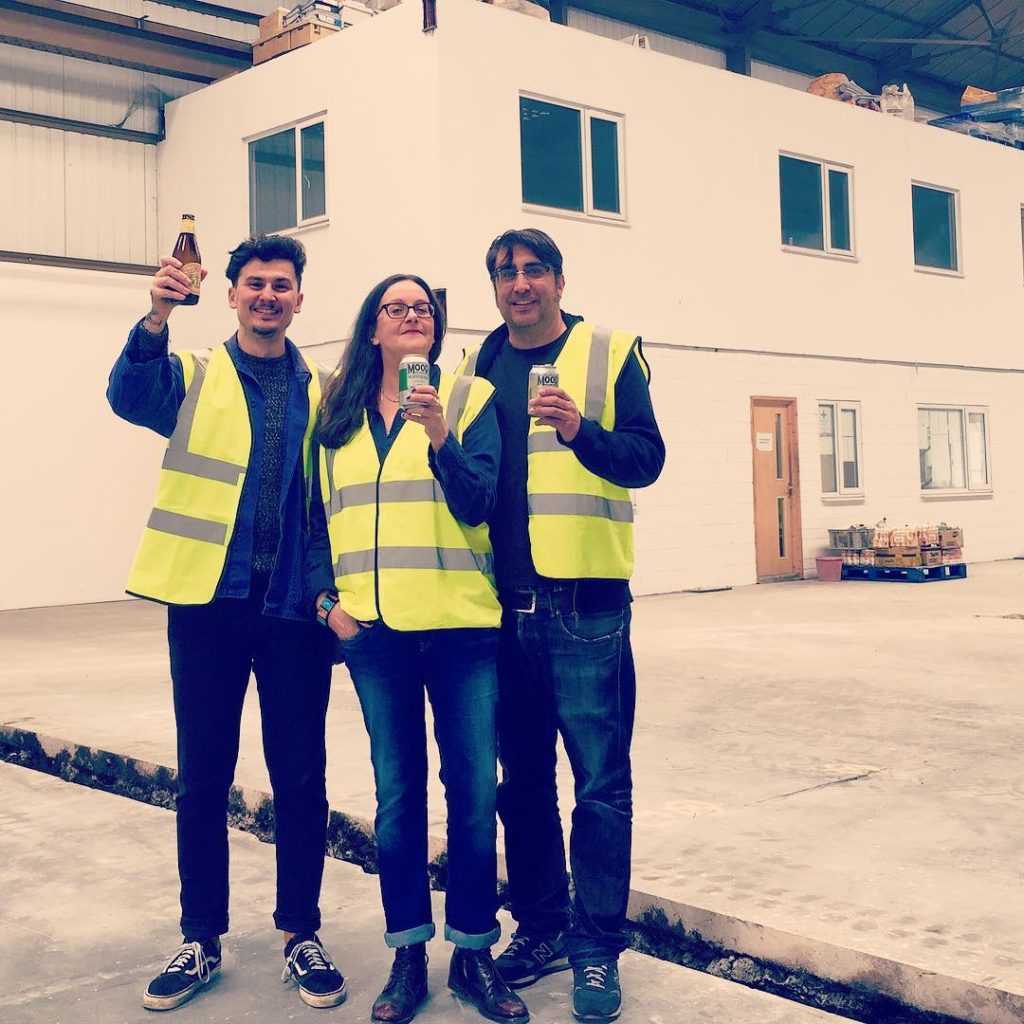 "If you have a purpose you feel more grounded. As brewers, we all have a purpose, it's not about having a hierarchy. We just want to create something. All we want to do is grow a respected regional business. Something we can end up looking back on in a few years and believe that we have established something special, and given people careers," she says.
And who are we to argue?
The Lost and Grounded Brewers journey started more than 23 years ago when Alex got in to brewing. Alejandro Troncoso, or Alex as he has long been known, was born in Guatemala to a Chilean father and American mother. He moved back to Australia aged 22, where he would eventually meet Annie, in Tasmania to be exact. The couple met 18 years ago. Having travelled to 11 different countries together, Annie's passion is also in beer, despite holding positions away from the industry. That didn't stop her beating Alex in a homebrew competition, however….

Alex's journey in beer has been long and varied. Upon graduating as a chemical engineer, he had numerous jobs he disliked, carried out hundreds of homebrews and enrolled himself in a Graduate Certificate of Brewing, joined the Institute of Brewing and Distilling and completed his Diploma in Brewing.
"Over the years probably got rejected for something like 20 or 30 jobs in the brewing industry," he recalls.
His break, as he puts it, came aged 29 at a small brewery in Melbourne called Stockade but upon making cream liqueur endlessly, it was a sure fire way to zap the motivation of a brewer that had already been on the receiving end of seven years of rejection.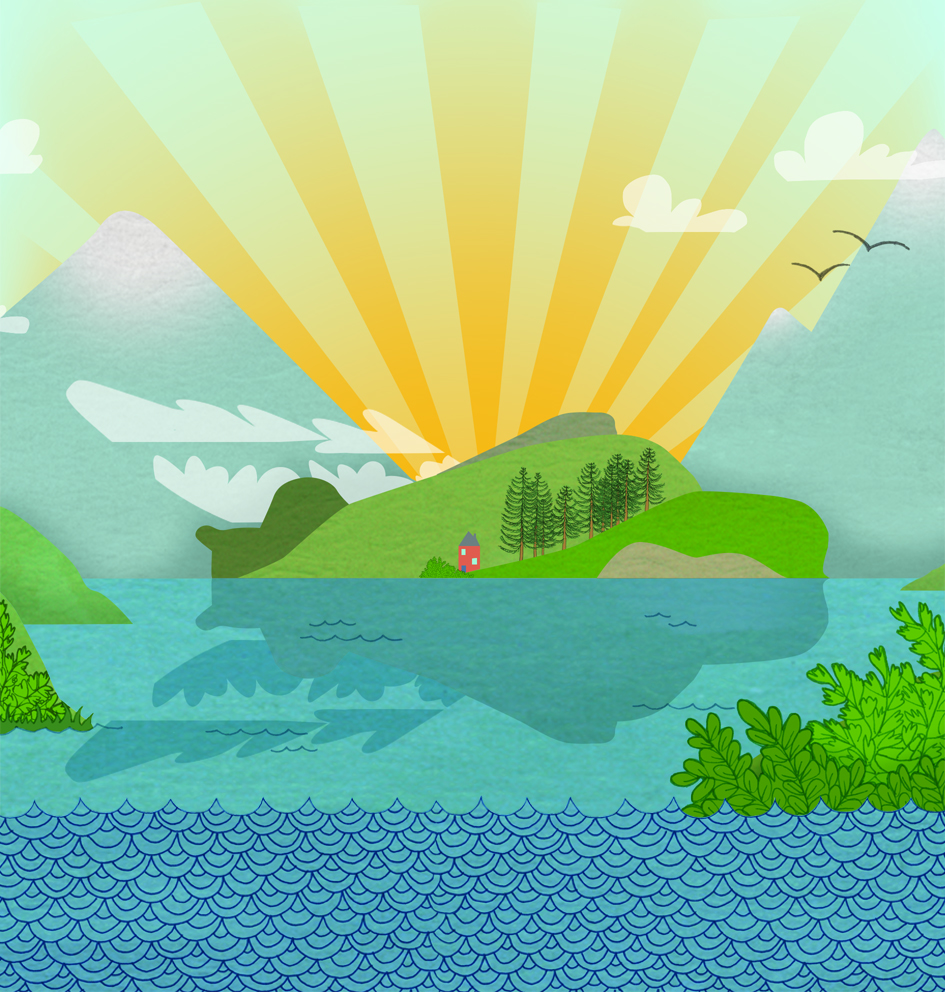 Following a six month tenure there, Little Creatures Brewing in Fremantle came calling.
He explains: "Whilst I was lucky to get this job, it was a big gamble for my partner Annie and myself: I had to take a significant pay cut after already taking a pay cut to get my first job in brewing, for the most part (as it was a junior position) we had to fund our own relocation and we would now be living 3,500km away from our friends and family.
"Little Creatures was an amazing experience and a unique training ground as not everyone gets the chance to work in a former crocodile farm on a beautiful harbour. The hop back in the brewhouse, the precision bottle conditioning and the unwavering insistence for quality was demanding. 
"For the first few years I worked long weeks: 12 hrs+ a day, normally five to six days a week, but it was a labour of love as for the first time I was learning whilst making something in which I truly believed.  I worked for Little Creatures from 2004 to 2012 and during that time we went from ca. 10,000HL per annum up to around 100,000HL per annum.
"They certainly weren't easy years and we certainly had our casualties along the way as that level of growth and intensity is not for everyone.  Eventually we were fully bought by Kirin in 2012 (they always had a 30-odd percent shareholding) and we decided to make a move to London."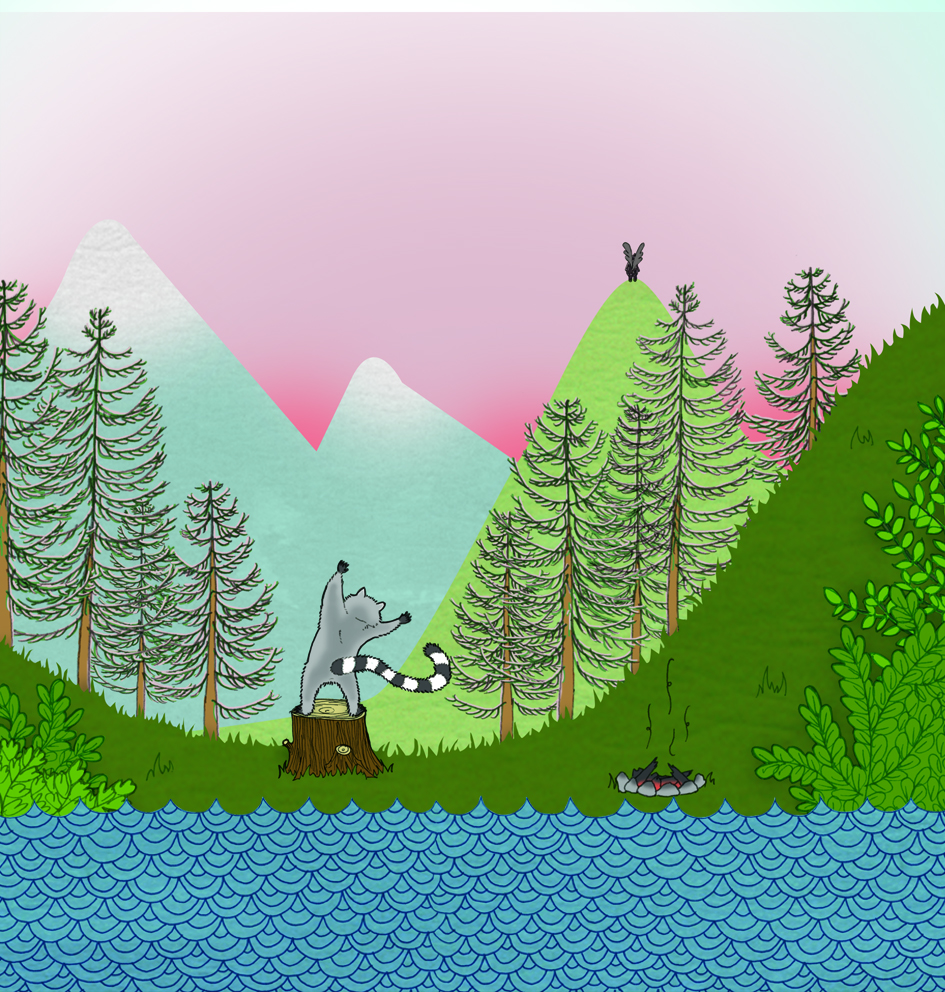 Following the move to England, and a stint at Camden Town Brewery, the cogs in Alex's head started to turn, and question what a long-term future in this industry would look like. 
"Was a life in London for us, or do we belong somewhere else?  What would my ideal brewery look like if I could build it?  What would our ideal company look like if we could make it?  What is important to us?  Can we make something special if we believe in ourselves?  Will we be able to leave a legacy behind one day, giving something back to the industry we love, that has been so good to us?" he recalls.
While Lost and Grounded Brewers start brewing in July 2016, the idea of the brewery really started to take shape 18 months ago. In that time, Annie would bound up in the middle of the night with names for beers or how something could work.
"We'd be waking up at 2am with beer names, I'd shout 'Running with Sceptres' and after Alex stopped wondering what on earth I was on about, we'd both get up and start putting together those ideas. We have learned a lot from the US, Belgium, Germany and we have a great deal of respect for those styles. Those leanings have informed what we are doing with our beers and we will do the best we can with those." she explains.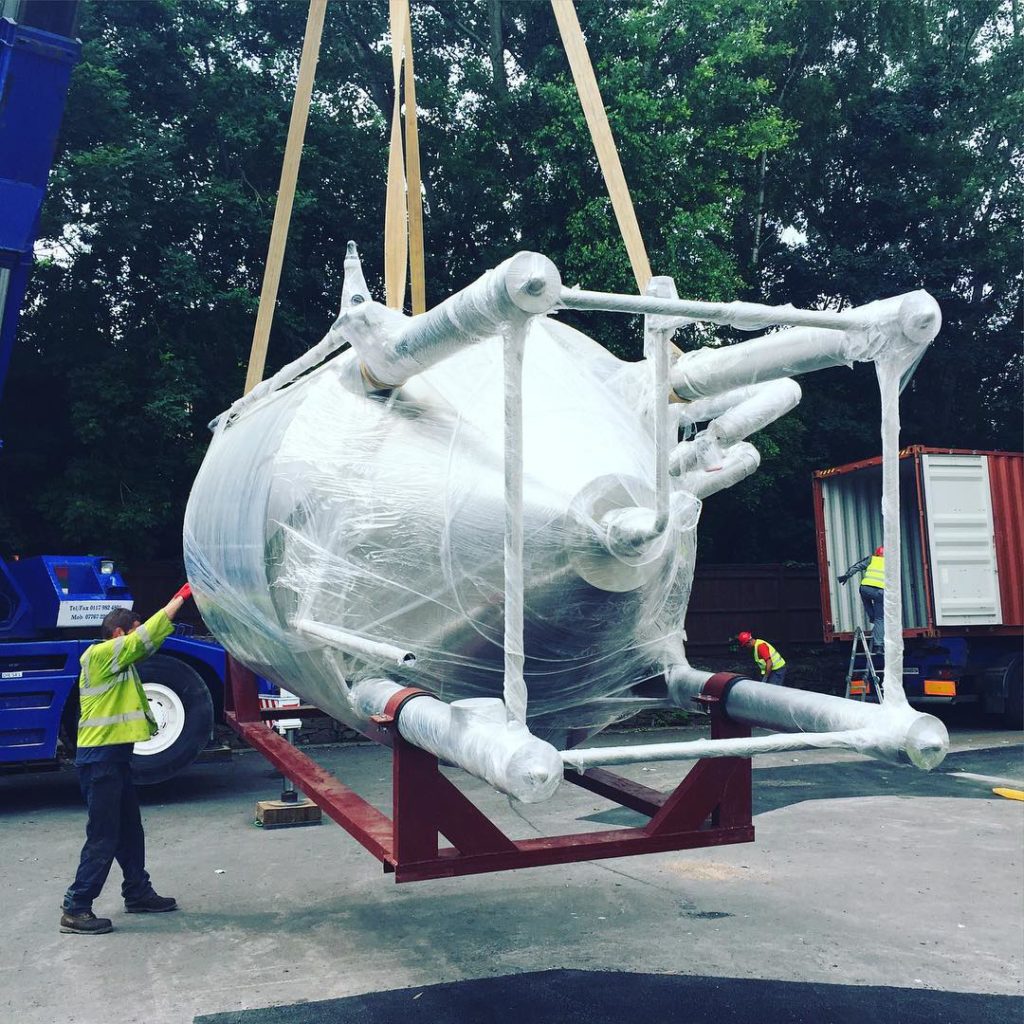 It wasn't only the naming of the beers that played a key role in the building of Lost and Grounded Brewers but the artwork, too. And the dripfeed of this art had been greeted with a palpable enthusiasm from the industry.
"All of these beers have been influenced by our collective past and styles with which we are fascinated.  We aim to take everything we have learned in our studies, travels and experiences to head in new directions.  The past is exactly that: we want to create something new," Alex says.
He adds: "For us, Lost and Grounded Brewers is now a place to belong, and an adventure that we want to share with all.  When thinking about our branding we knew we wanted an illustrative approach that would reflect what we aim to create: a world that is fresh, friendly and curious. We chose to work with independent artists and designers to do this project, and particularly wanted to work with people who had little to no experience with brewing; we didn't want past experiences to constrain new ideas. We love the diversity of branding in the UK brewing industry and really wanted to make our own mark.
We were very excited when we discovered Alexia Tucker's portfolio (alexiatuckerillustration.com) and have had a great time working together to give our initial range of beers an identity.  We had a very distinct idea of what we wanted to portray and Lex was able to translate our vision and crazy notions into what we think has become something very special. 
"For the finishing touches we used local independent graphic designer Sam Davis  (samdavisdesign.com), a friend of Lex and all round relaxed guy. It was great to have the diversity of the team and we are really excited with the results."
On the beer itself, travel has been an influencing factor that will help define the Bristol-based team. People have long asked what the duo intend on making at Lost and Grounded Brewers.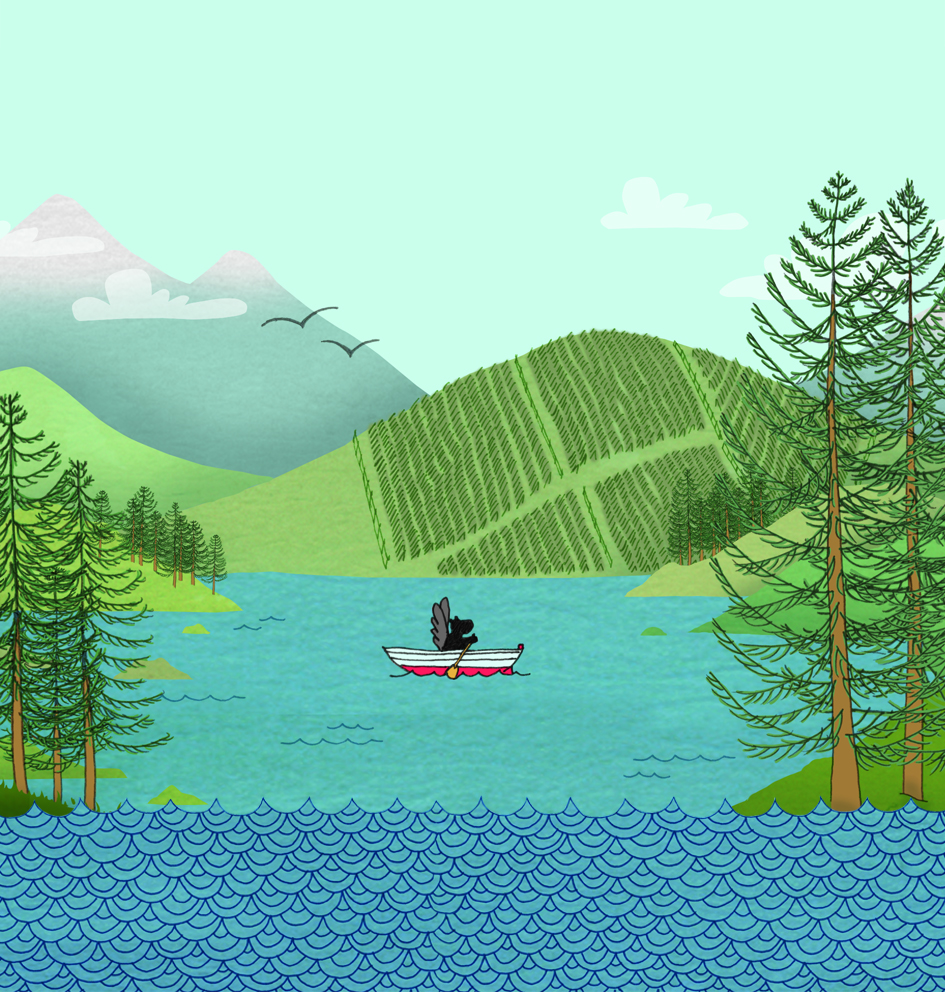 "For me personally I am excited by the challenge of not repeating history, but rather trying to make new beers which I have seldom been involved in brewing such as Saisons, Tripels and Bocks. It is not about trying to imitate these great beers, but rather to take influence from these styles to create something new," Alex explains.
That inspiration has been expressed in the form of an initial five beers.  'Keller Pils: Hop Bitter Lager Beer', 'Running with Sceptres: Special Lager Beer', 'Hop-Hand Fallacy: Farmhouse Ale', 'No Rest for Dancer: Hoppy Red Ale' and finally, 'Apophenia: Tripel'.
Initially, Alex explains, the team were going to do two beer but that didn't sit well with Annie who deemed the approach 'boring' with a wry laugh. It then became three. Then four. But following a conversation with Moor Beer Co's Justin Hawke, who declared four as unlucky in some cultures, the magical five were settled on.
"The way it is working is that we thought about doing things a bit different," he says, "What are we fascinated about? What do we enjoy? Belgian and German brewing traditions are among those but we didn't want to brand ourselves as that, either. None of us are German, none of us are Belgian, we can't trade on that, we are Lost and Grounded."
These beers will be produced at the team's Bristol-based facility. At 13,000sqft and 12 metres tall in the middle, it's a big space but the old engineering works is not something they ended up in by accident. Having come across the site last February, the duo "rolled the dice" and drove to see it, and decided to go for it after only seeing the outside. Once all of the kit is in, the company, with storage, will occupy between 60-70% of the space, giving them space to expand, which is key for the team.
The Lost and Grounded Brewers team also includes Marc Muraz-Dulaurier (ex Mad Hatter), Mikey Harvey (ex Hop and Berry) and brewer Matt Thompson, formerly of Celt Beers.
"It was important to us, to actually get diversity, the right people with the right outlook. It was about getting the cross section of personalities in the team. Those things are hard to replicate, the organic mix that is hard to get," enthuses Alex.
From the off, kegging will be the focus for Lost and Grounded Brewers, with in-house bottling being arranged at the time of writing.
"We are pretty much there. We don't want to pasteurise the beer if we can. As soon as you contract pack, your hand is forced on that front. So that's the reason for wanting to keep things in-house," he says.
In terms of distribution, there is a strong focus on the local while the team are in dialogue with wholesalers for the UK too. In Alex's eyes, he says he is lucky that he has the contacts that have opened doors but also believes that the hard work put in over his career is paying off.
"The circle has turned," he claims.
Annie however, is more direct.
"Our dream has always been to do this. It's an opportunity for us all to reinvent ourselves, the whole team. Focusing on what's important and what's different. It doesn't matter what you've done before. We are all created equal, and we all have a future.
"What goes around, comes around. We've put in a lot of hard work over our careers and we hope that now pays off." And with his classic dry humour, Alex adds some final words of wisdom "The world is a small place, so always be careful who you piss off."