It's time to breath more life into our creativity, to produce even more beers that we want to drink and draw further inspiration from the myriad of styles we all enjoy," explains Ewen Gordon, managing director at Saltaire Brewery.
Gordon is excited about the journey ahead for Saltaire, and he has every right to be thanks to a £1m investment in new kit. But he is also realistic about the challenges they need to overcome to get the Saltaire name where he wants it to be.
Saltaire Brewery was established in 2005 and is dedicated to the production of high quality ales with a contemporary twist. The Brewery is close to the UNESCO World Heritage site of Saltaire Village, famous for its Victorian industrial heritage. Gordon joined the business back in 2011 then later, taking on the role of managing director when Tony Gartland, owner and previously head brewer of Saltaire, took a step back.
"The business and industry as a whole has truly transformed in the years since I joined. Saltaire was something resembling a hobby that got out of hand in the early days but it was underpinned by a passion for making really, really good beers," he says. "As the years have passed, the industry has gone off in all directions and grown exponentially but we've somewhat restricted ourselves, until now."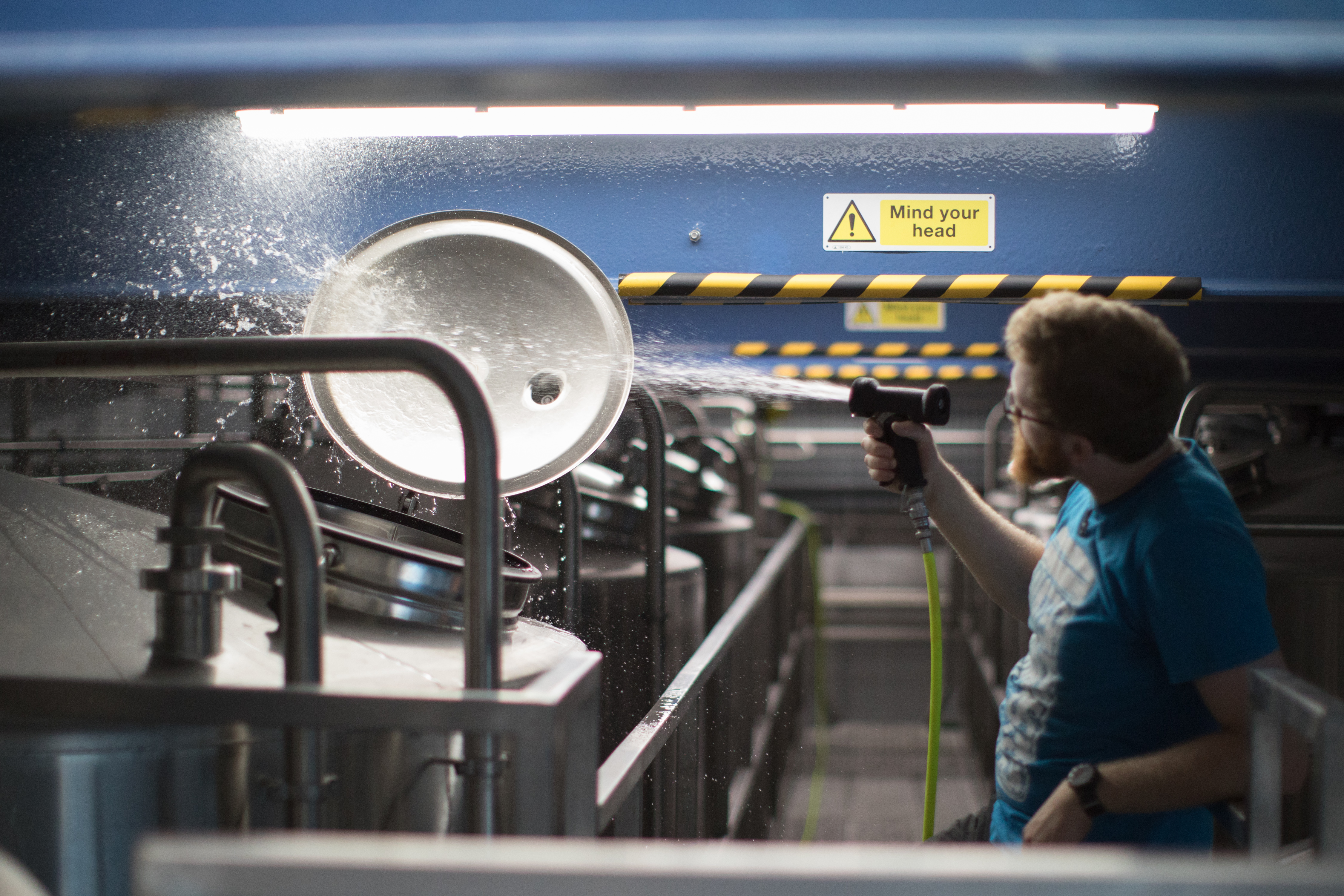 To cater for demand, the business was required to frequently add new tanks to their portfolio. But they had barely been installed when capacity limits were hit once again. So recently, Saltaire Brewery invested more than £1m in new kit following ongoing growing demand for its beers. The new equipment more than doubles the company's brewing capacity to more than 100,000 pints per week.
The spend follows continued and growing demand for its beer, especially from ASDA, Morrisons, Sainsburys and Co-op, companies that have significantly increased distribution both in terms of new lines listed and increased store availability.
"We've enjoyed year-on-year growth since the business was founded 12 years ago and the rise in the popularity of craft beer has almost certainly played a significant part of that. The new brew kit will be instrumental in allowing us to grow more ambitiously over the next year, we've got our sites set on a number of other significant developments and additions to the business which will also support our growth plans and enable us to get our beer out there to more and more people," says Gordon. "It's a really exciting period of growth for the business, and the investments we've made so far will only go to support the demand for our products on a national level."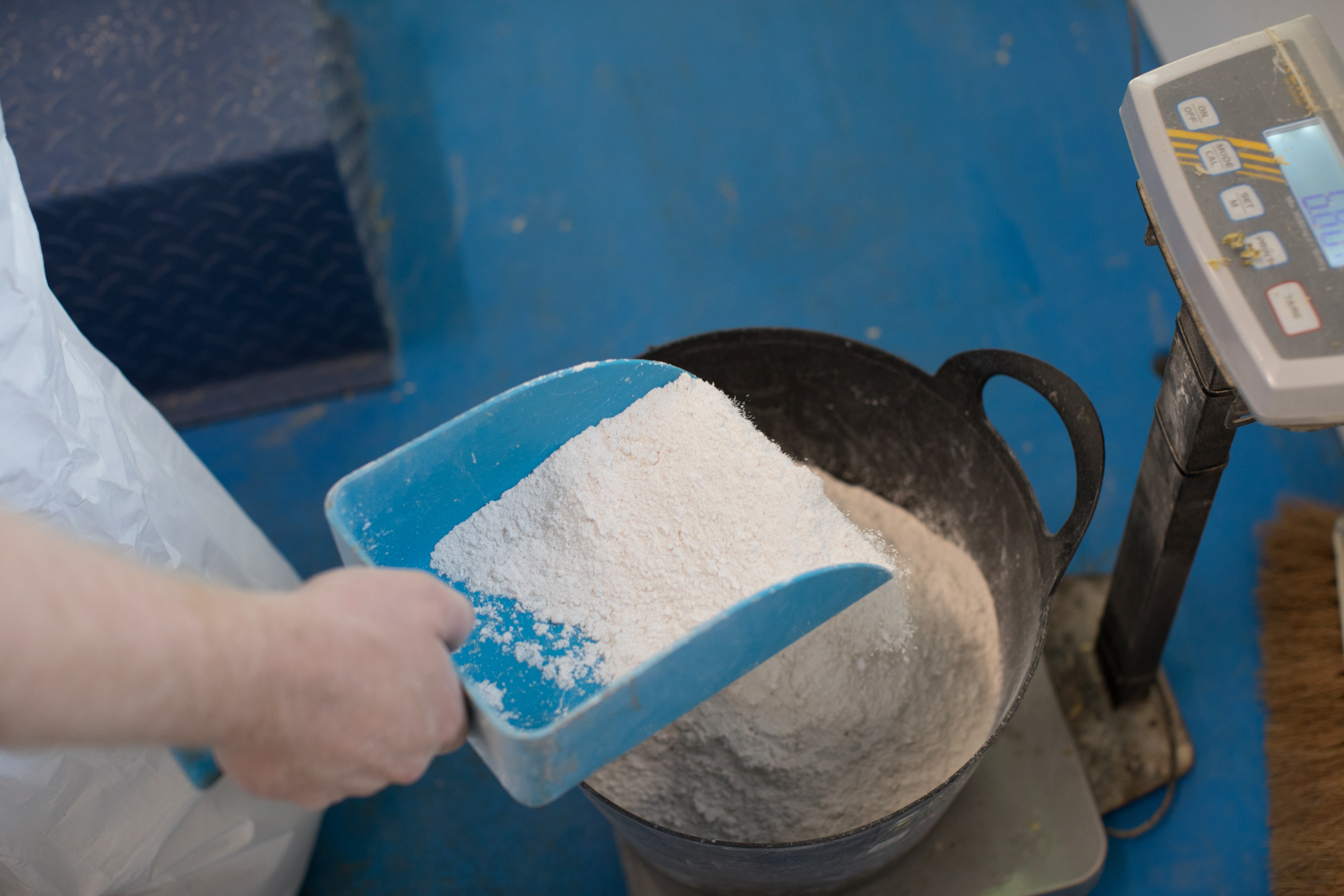 Saltaire has returned to equipment manufacturer Moeschle for its new kit, a 40bbl setup on which the team are currently outputting 320 brewers barrels a week but have the ability to move up to 1,000. Gordon is confident the new setup that comprises a 40-barrel infusion mash tun, Copper with unique pillow-plate steam jacket and also a combined whirlpool and hopback, allowing use of both pellets and whole hops, will keep the brewery going for at least the next five to ten years.
"We have worked with Moeschle for many years so when it came to investing, we wanted to return to them. We like longterm relationships with businesses and with people. Working with Moeschle has shown that," says Gordon. "With their know-how they have managed to link the new bespoke kit into the old setup and we can also pipe beer from the new unit to the existing site. It's a great relationship and the equipment is of the highest quality."
The manufacturer added: "Moeschle UK Ltd. is honoured to have worked in close partnership with Saltaire to create a state-of-the-art brewery, which we are sure will contribute hugely to the expansion of the Saltaire brand. We look forward to supporting Saltaire in getting the very most from their investment, and to playing a part in their continued success."
Gordon is enthused that the new equipment setup will open new doors for the business.
"This new investment will breath life into our creativity, allow our five-strong brewing team to create new beers we want to drink and draw from our inspiration. The new kit is fantastic, it's an exciting place to be and it will allow us to experiment," he explains.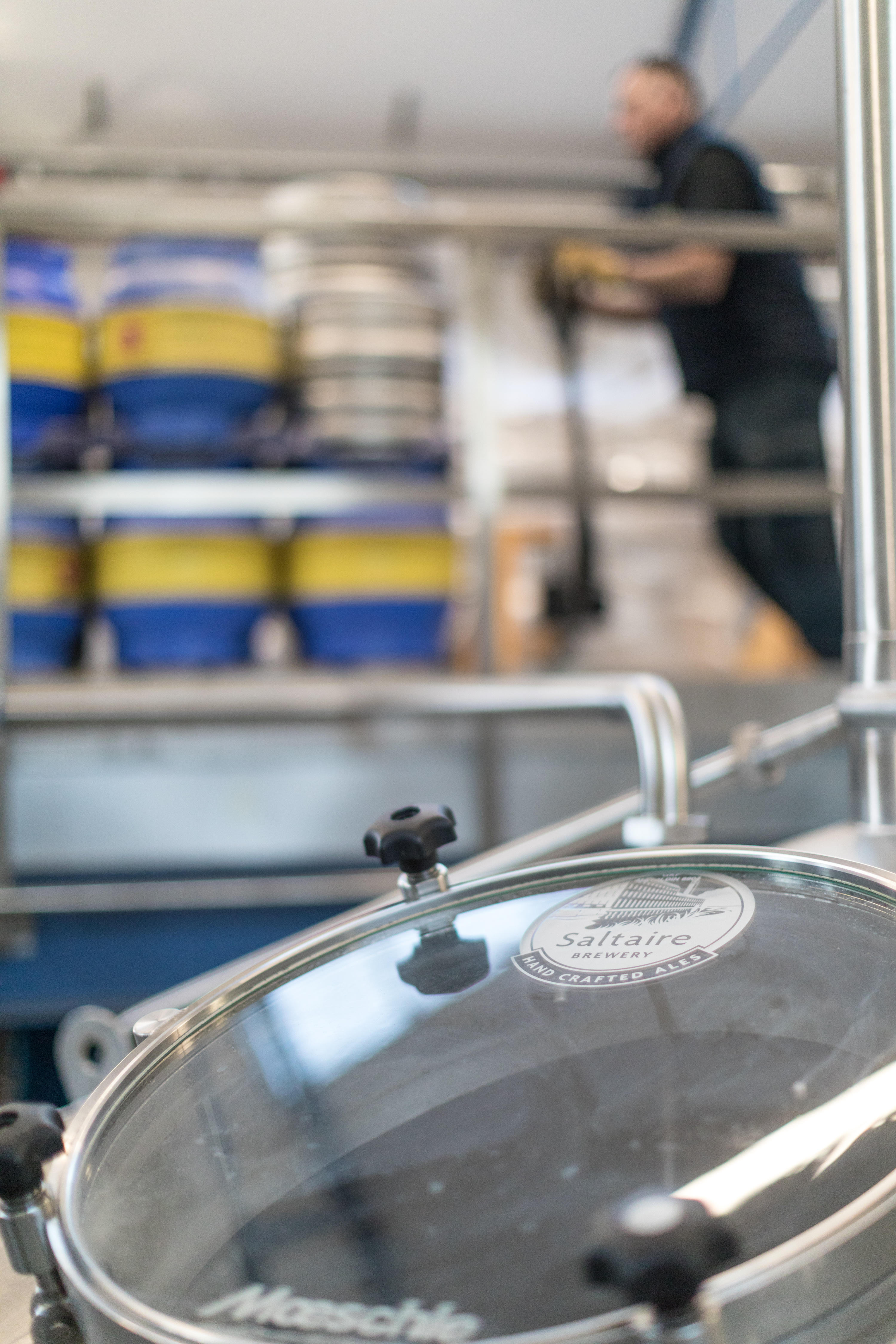 Gordon wants Saltaire to experiment, and also sees a subtle rebrand as a possibility in the future, but not if it comprises the brewery's reputation in the market.
"We want to rebrand and we will do it for the right reasons. I'm not interested in imposing ourselves into a new market. It would be more to freshen ourselves up. The core of the business is changing, but it's priorities and ethics have not. However, we are probably a much younger set of people here now, so the opportunity is there to inspire and refresh but while staying true to ourselves.
Saltaire's permanent range is based around its bestselling Saltaire Blonde and the Cascade Pale Ale.  Blonde is a soft, creamy, continental style ale with a gentle hop spiciness.  Cascade is an American pale ale packed with resinous, piney, grapefruit flavoured Cascade hops. The brewery splits some of the brews into blending tanks and add essences, syrups and a "bit of magic" to create flavoured fruit brews such as Raspberry Blonde and the popular black IPA, Cascadian Black.
For Gordon, he is satisfied, but not unsurprised by the ongoing success of the brewery's core.
He says: "In Yorkshire, Blonde established itself as one of those beers that hit the nail on the head for the time. We appreciate that and built on it, and now it's a permanent in 120 pubs in Yorkshire, sitting along as a mainstay with Timothy Taylor's Landlord. We are in good company!"
Elsewhere, Saltaire recently celebrated the success of its Kala Black IPA 6.2%, which was awarded the Championship Trophy in the International Dark Beer competition at the 2017 International Brewing Awards.
"We were immensely proud to have received this amazing accolade. It recognises the creativity, skill and commitment of our brewing team to produce world-class beers for drinkers to enjoy. It also pays tribute to all those that have inspired, challenged and supported Saltaire to become an international award-winning brewery – our colleagues, customers, fans, suppliers and competitors make this a tremendous global industry to be part of," he said at the time.
But now, Gordon is only looking forward and he's excited about the new beers Saltaire can produce, and the new drinkers it can attract.
"We've produced many, many different beers. More than people would expect. We've produced 9.5% Double IPAs to Belgian Reds but each time, it has to be for the right reasons. Sometimes I feel that we're not that far from someone throwing an old shoe or sock into the beer and at that point, things will have to get back to basics," he says. "But we'll never be part of that conversation. Fair enough, others do what they want and they can do it well but it's not for us. I'm more interested in the finer details, quality and consistency. You can push the envelope, sure. Just make sure the beer is still good with it."
He adds: "The brewing industry had developed into this fantastic thing. People are pushing boundaries and there is a real enthusiasm for beer. We want to help add to that because  we can sit within a number of camps. We don't need a sub-brand, to sit in with newer breweries.
"We've had an intense period of investment and it is going to be a nice place to be in 18 months time. We've done this because we have such faith in the industry and what we do. That will lead us forward."