Currently the global thirst for beer is lessening. For the first time brewers worldwide saw the market fall in two successive years—in 2014 by 0.5 percent and in 2015 by 1.5 percent. The main reasons for this are thought to be the difficult general economic conditions and increasing political unrest. And: The world beer market is now strongly consolidated. According to Statista, the five biggest brewing groups accounted for just over half of all beer sales, a market that stands at 1.93 billion hectoliters. It will become even more important for each individual brewery to be able to produce efficiently and flexibly. For that, they need the right technology, energy-saving brewing processes, plus continuous investment in the business, in line with the motto "A brewery that stops building, will soon stop brewing."
Solutions for brewers big and small

For the brewing sector drinktec 2017 is offering everything that is needed for producing and marketing beer. Tailor-made solutions can be found here for both amateur brewers and craft brewers, as well as family-owned firms and large-scale breweries. Overall around 80 percent of the drinktec exhibitors are offering solutions and technology for the brewing world. The exhibitors will be showcasing product-specific process technology for beer from the brewhouse via filtration through to the necessary analytical equipment in Hall B2.
Raw materials from malthouses and from hop suppliers are presented in Hall B1 and restaurant and catering supplies as well as dispensing systems are on show in Hall A1. There is a new section called Home & Craft in Hall C1, where small-scale and amateur brewers can find the right equipment. drinktec is thus reacting to a trend that is gaining ground in Germany. There are now an estimated 17,000 amateur brewers in Germany, and the borderline between production for home consumption and commercial activity is not a clear one.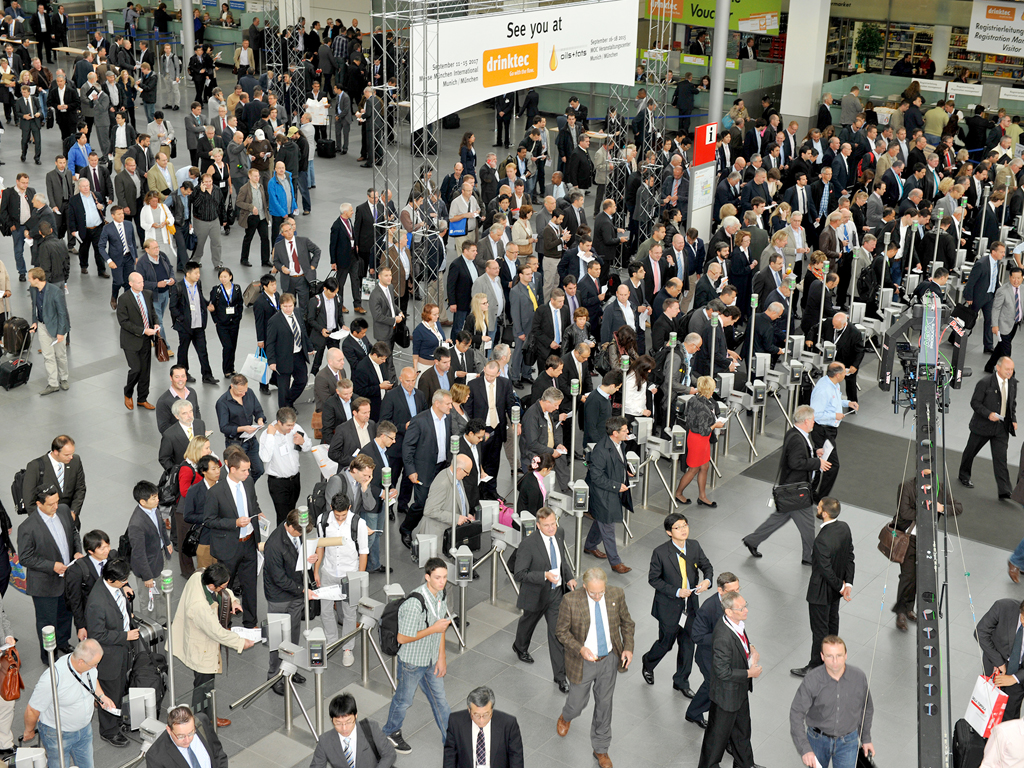 The adjacent display called drinktec@SIMEI in Halls C1 and C2, where machinery, technology and equipment for wine production and processing is on show, will also be of interest to craft brewers who occasionally like to fill their special beers in fine, large wine bottles or who think more in terms of overall numbers than hectoliters.
Of course in the brewing industry not everything is measured in terms of size. Small and medium-sized breweries are generally well placed to find their niche and to fill it. The ever stronger craft beer wave is advancing across almost all continents. In Europe, Asia and Australia lots of small breweries are starting up. In the US, the "mother land" of the craft brewing movement, the market in craft brewing increased by almost 13 percent (in sales) and 16 percent (in revenue) in 2015, according to the Brewers Association, this against the background of an overall market that was stagnating.
These small breweries now account for over 12 percent of the second-largest beer market worldwide. What an amazing success story! Thanks to craft beer, new dynamism is being injected into hop markets worldwide, which have suffered years of standstill. Years ago US-American hop farmers had started to grow new varieties of hop, and craft brewers experimented with different taste nuances. Now other regions are following suit. For example, the Hallertau region in Bavaria is producing new German varieties with highly aromatic nuances.
Turbulent Asia-Pacific region

In the Asia-Pacific Region the market for beer has been very turbulent in recent years. Slightly lower growth, high competitive pressure and the increasing presence of foreign breweries on the one hand, and the increased popularity of craft beer breweries, higher spending power and generally consumption-oriented consumer behavior on the other will continue to influence the market in future: AsiaBriefing is expecting that the beer market in Asia-Pacific in 2020 will reach a volume of 220 billion US dollars, an immense figure.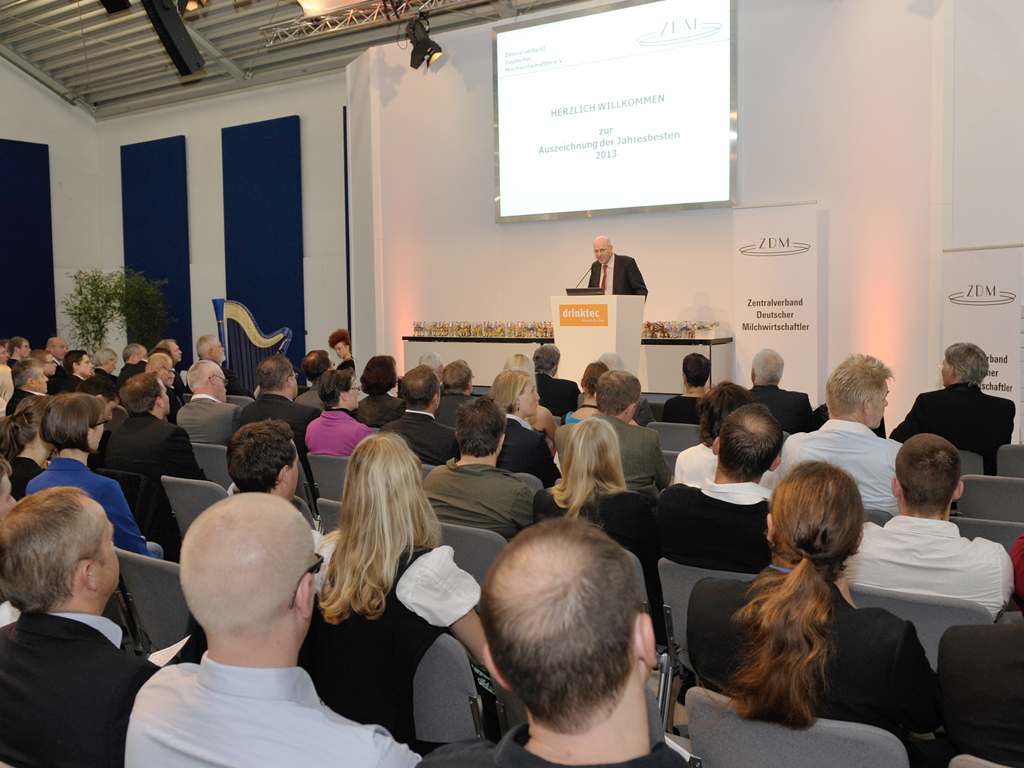 The Chinese beer market has been the biggest in the world since 2002 in terms of production and overall consumption. China has for many years been a very fragmented, heterogeneous market. The golden years with sometimes double-digit growth rates seem for now to be over, following a noticeable tailing off in 2014 and 2015. However: "It´s too early for a swan song," says Meik Forell from corporate consultants Forell&Tebroke in an analysis of the Chinese beer market.
Hopeful signs

There are also hopeful signs. Germany´s engineering federation, the VDMA, is predicting annual growth in the entire beverages industry in the Asia-Pacific Region to be 4.6 percent. 2016 was the first year in the 13th Five Year Plan in China. The aim with this plan is to facilitate economic change, encourage consumption and strengthen innovations. The two new concepts of "Industry 4.0" and "Made in China 2025" are providing the basis for new, smart ideas, also for the beverages industry. And the brewing supplies industry will also profit from this. China Brew China Beverage, International Trade Fair for Brewing and Beverage Technology, is regarded as the most important sector event in China and Asia. Messe München has been the co-organizer of CBB since 2011. It takes place on a two-year cycle, the next event being from October 23 to 26, 2018 in Shanghai.
Vietnam, too, is turning into a growth market for beer in the Asia-Pacific Region. The country is now the biggest beer consumer in the ASEAN Region and the third-largest in Asia, after China and Japan. India is primarily a market for spirits, but beer consumption is slowly rising. In particular high-priced beers are in demand. For the beer market in India, analysts from TechNavio are forecasting an annual growth in volumes of around 15 percent up until 2018. According to Euromonitor International imports of premium beer will rise by 11 percent per year through until 2018.
Craft breweries, too, have shot up out of the ground in the large urban centers in India. drink technology India (dti), International Trade Fair for the Beverage and Food Industry, takes place each year in India, its venue alternating between Mumbai, New Delhi and Bangalore. This event is organized by Messe München and its subsidiary MMI India. So just a few weeks after drinktec the sector comes together in New Delhi, from October 26 to 28, 2017. Together with International PackTech India and FoodPex India—both held concurrently with dti—this trio of events form the most important platform in India for these sectors.
Supporting program specially for brewers

As well as the broad spectrum of products and services on show at the exhibitors booths, drinktec 2017 in Munich has a whole lot more to offer brewers: For example, the world championships for beer sommeliers, which takes place every two years. In 2017 the date will be 10 September, one day before the start of drinktec. On that day the world´s best beer connoisseur will be crowned for the fifth time. The championships are organized by the Doemens Academy. The champion beer sommelier is selected from a total of over 2,000 hopefuls.
The European Beer Star will also be awarded at drinktec—on September 13. This competition picks out the best beers from all over the world, and it is regarded as one of the most important international beer competitions. The European Beer Star is organized by Private Brauereien Bayern e.V. The place2beer with beer tastings, success stories and a mix of lectures on diverse themes will be a popular gathering place for brewers, beer lovers and all those involved in the world of beer. Hall B1 is the place to be for start-ups, SMEs and craft brewers.
The Microbrew Symposium on the first day of the show is directed at the special-beer and craft beer movement. The themes focus primarily on technology and quality aspects of professional craft beer brewing. Also, Orange Spirit, the beer specially brewed for drinktec, will be available again this year, with a slightly adapted recipe: "drinktec is mainly a trade fair for breweries. And of course we will again be brewing a special beer for drinktec: the Orange Spirit with eight weeks maturing period," said Dr. Wolfgang Stempfl from Doemens Academy.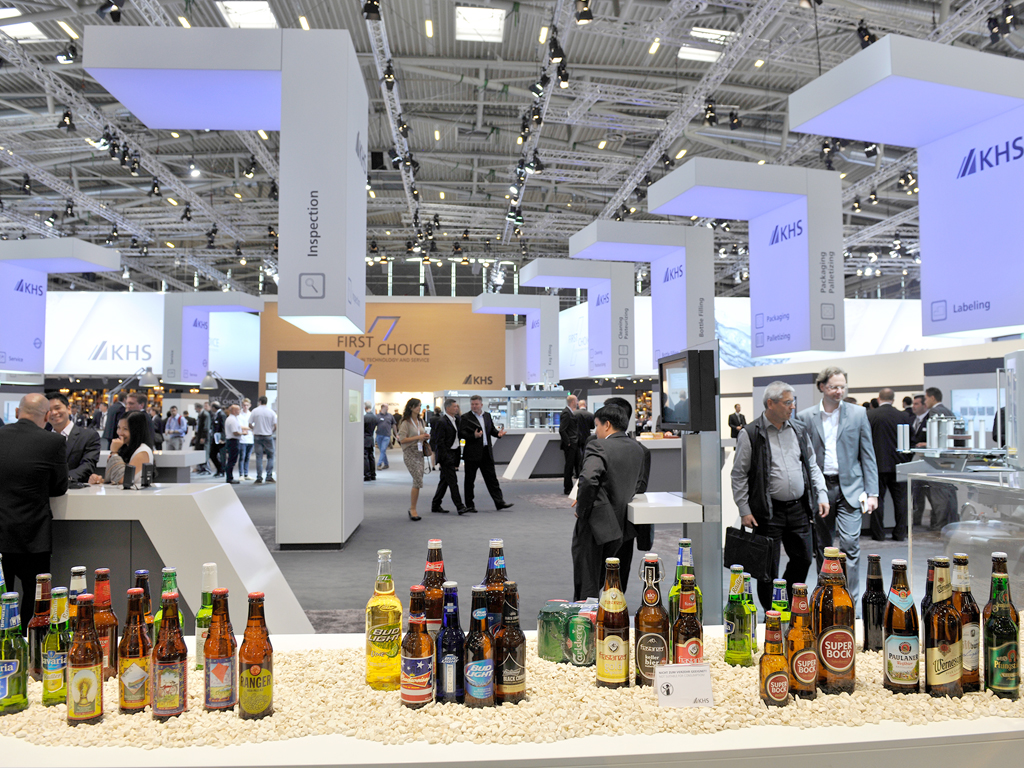 The very well received Innovation Flow Lounge will be continued at drinktec 2017, but with a new concept: It will share a communication platform and bar space with the Special Area New Beverage Concepts in Hall B1, which will give rise to synergies. For example via the IDEArena for the presentation and exchange on trends and innovations in the sector, the "Talking Table" and its chaired discussion sessions, and the "5 o'Clock Theme" with visionary keynote speeches to round off each day of the fair.
Every brewer, large or small, will find something to interest them in the wide variety of solutions and themes presented at drinktec.
Exhibitor Profiles
Simply Hops | Hall B1 Booth 312
Simply Hops is right at the heart of craft brewing, and as the younger brother to Barth-Haas Group we have some serious backing in the world of hops. Unlike larger, more established breweries, craft beer requires a different type of service. Something responsive, more personal and more understanding of a craft brewer's needs. Hops, and natural hop products, are our passion. Focusing all our energy into bringing craft brewers the hops they need, our team is made up of experienced brewers and highly trained technicians, so whether you're after advice or new and interesting varieties, Simply Hops have got you covered.
Bestmalz | Hall B1 Booth 415
Bestmalz presents its products at this year's Drinktec, the world's leading trade fair for the beverage and liquid food industry, from 11 to 15 September 2017.Come and visit us at booth #415 in hall B1 of the Munich exhibition centre: Our malt masters will be available for you to answer all your questions about our full range of base, special and craft malts. On an interactive screen, we will illustrate to you our USPs and an animated malting process. Pocket-sized posters will be handed out.We look forward to seeing you in Munich!
Domino| Hall A2 Booth 439
At drinktec 2017 in Munich (Hall A2, Booth 439), Domino presents the state-of-the-art coding solutions that beverage manufacturers need for finishing their products at high throughput, reliable productivity and low operating costs:The new Ax-Series Continuous Ink Jet printers automate system monitoring, allowing for proactive diagnostics and remote service support through connection to the Domino Cloud. Utilising the Industrial Internet of Things (IIoT) Domino is introducing Industry 4.0 concepts in coding and marking.
Fermentis | Hall B1 Booth 536
Fermentis works with everyone in the world of beer, wine, spirits and other fermented beverages. Its range of products and services covers almost all professional requirements: from safeguarding production to expressing sensory characteristics. Business Unit of the Lesaffre Group, global key player in fermentation and yeast, Fermentis builds solutions and results upon its talented experts, visionary R&D program, industrial expertise which meets the highest international quality standards and a strong and coherent marketing and communication strategy. Its mission? Become the obvious choice for brewers, winemakers and all producers of fermented beverages, helping them express their inventiveness and creativity.
Enterprise Tondelli | Hall B5 Booth 319
Enterprise Tondelli:  Supplying from single machines to complex turnkey projects such as brewhouses, canning lines, bottling lines, kegging lines and plant ancillaries. It offers bottling and canning lines 1,800 containers per hour to 60,000 containers per hour, kegging lines from 16 kegs per hour to 1,600 kegs per hour and modular brew houses for 12 brews per day – manufactured by those who brew from 3 hl to 200 hl.
Weyermann | Hall B1 Booth 505
Weyermann Specialty Malting Company is a German family-owned enterprise in the heart of the famous Bavarian beer town of Bamberg – a UNESCO World Heritage. Founded in 1879 by the visionary J.B. Weyermann, Weyermann is today one of the most renowned malt manufacturers on every continent – offering the widest range of malts on earth! The historic site in Bamberg is heritage-protected and the unique red-brick buildings contain state-of-the-art high tech equipment. 190 employees share their passion for malt and work together to serve customers in 135 countries.
Argelith Bodenkeramik | Hall A3 Booth 345
Hygiene and easy cleaning, together with the fundamental requirements of chemical, mechanical and thermal load resistance, are a critical component of a beverage production floor. Problems with grouting are regularly mentioned in connection with ceramic floors in driving and wet areas. The Hexalith hexagonal tiles from the German tile manufacturer Argelith Bodenkeramik offers a floor covering that is both resistant to chemical and mechanical loading while minimizing the grouting. Floors in beverage production should have a usable lifespan at least as long as that of the production equipment installed on it. Argelith is longterm member of EHEDG (www.ehedg.org) and now the first approved tile manufacturer by HACCP International worldwide.
Beatson Clark | Hall A1 Booth 210
Beatson Clark has been designing and manufacturing glass bottles and jars since 1751 and is proud of its long heritage. Because of its flexible approach, Beatson Clark are ideally placed for drinks brands of all sizes. So whether you are looking for standard bottles, a small run of a customized container, or a completely bespoke design, it has it all. Exporting around 20% of its glass containers to over 60 countries each year, Beatson Clark works with well-known brands such as Sam Smiths, Brooklyn Brewery, BrewDog, Hendrick's and Vimto. Visit stand A1-210 to see the latest innovations in glass packaging.
Ardagh | Hall A1 Booth 539
Ardagh will be exhibiting in Hall A1, Stand 539, showcasing their latest innovations in glass and metal packaging, including developments in decoration and printing that create striking shelf stand-out and add brand value. For the first time, designers will give a hands-on demonstration of their Sculptured Embossing glass design technique – not to be missed! Visitors can also learn more about Ardagh's latest sustainability initiatives such as using hydropower and emission abatement, which have recently earned them the EcoVadis Gold standard rating.
Wild Goose Canning | Hall B2 Booth 347
Wild Goose Canning and Meheen Manufacturing have partnered to offer world-class beverage canning and bottling solutions. Wild Goose Canning is the craft brewing industry's leading canning system designer and manufacturer. Through innovative engineering and experience, Wild Goose Canning designs and hand-builds custom systems that allow craft producers to create their highest quality products with unprecedented precision and versatility. Meheen Manufacturing's bottle filling and carbonating technologies are engineered to make premium craft beverage bottling possible and profitable. Built over decades of brewing, carbonating and filling, Meheen's industry-leading expertise ensures the quality and consistency of every batch from tank to bottle.
Carling Partnership | Hall B1 Booth 323A
CPL is the leading international search company working exclusively within the brewing, distilling, cider and soft drinks industries. Providing a first-class recruitment service for a wide network of clients from global and international drinks companies to regional and micro breweries, CPL sources and recruits the talent for the future, specialising in operational and technical roles at middle to executive level. As a small company, we are proud of the professional and dedicated service we offer in a highly competitive market. Bill, Julie and Tricia look forward to meeting you at Drinktec on Stand 323 in Hall B1.
Brewfitt | Hall A1 Booth 409
Brewfitt is an award-winning family business with over 50 years' industry experience at the forefront of innovation, offering a diverse range of dispense and bar equipment. Brewfitt work in partnership with leading manufacturers and pride themselves in providing a first-class service to customers.  Brewfitt aim to revolutionise drink dispensing, by providing a more consistent draught quality. Their unique heat exchange technology, CoolTube, provides variable dispense temperatures across all drink with its superior heat exchange capabilities. Brewfitt's specialist sub-zero coolant, 2Flow, contributes to achieving extra cold drink temperatures. Both products contribute to increasing the drink quality and consumer satisfaction.
Rastal | Hall C2 Booth 505

For almost 100 years, Rastal has been in demand as a partner of the national and international beverage, catering and retail industries.The family-owned company produces around 120 million glasses per year. All over the world, established manufacturers benefit from Rastal's experience and technology for presenting their brand and giving customers a sense of exquisite drinking pleasure. Moreover, Rastal not only offers internationally recognised know-how on all matters of glass design, production and finishing, but it backs it up with a comprehensive service spectrum, ranging from sensory glass testing to individual logistics solutions. Family-owned company and global player, traditional craftsmanship and the latest manufacturing plants, years of production experience and innovative designs from a pioneer in the industry: Rastal combines apparent opposites to form a unique range of competences that will continue to satisfy customers on all levels for many years to come.
Ziemann Holvrieka | Hall B2 Booth 303
Ziemann Holvrieka will launch its new brewhouse, Omnium, at this year's event in hall B2 booth 303. The core component and centrepiece of Omnium is the system Nessie, presented in 2016, with which the mash is separated into wort and spent grains in a continuous process and the spent grains are sparged in order to obtain the extract. The mash transfer time corresponds to the lautering time. Another new development of Omnium is Aladin, a procedure for the late saccharification of the wort with malt enzymes. Another novelty is the wort boiling process Janus for a separate hop isomerization. For this purpose, approximately two thirds of the brew volume is supplied to the wort kettle.
Moravek| Hall B2 Booth 113
Moravek design manufacture and install integrated process and for filling systems for bottling, kegging and canning in the brewing and beverage industries. At Drinktec 17 in Hall B2 Stand 113 they will be showcasing on stand their new 5,500CPH x 330ml CanPro 9/2 rotary can filler unit. The machine is designed specifically for the growing craft brewery industry by delivering a wide range of canning options and flexibility at a best-in-class value. Features include: Very low Dissolved Oxygen pickup (< 30ppb) is achieved with CO2 pre-purge technology from an independent CO2 channel, and tangential can transfer with under-cover gassing; Precise vent-tube fill height control system with true counter-pressure-gravity filling technology for high-speed operation and superior product yield; Rotary filler and seamer design on a common-base with a tangential discharge, ensures perfect synchronization, high- speed operation, and reliable mechanical maintainability; Variable speed operation to meet production requirements and maintain high efficiency; Quick & easy adjustable Filler-Seamer height adjustment for different size containers (i.e. 330ml & 375ml.)
WaveGrip | Hall C1 Booth 635
Manufacturer of a new generation of beverage multi-packing solutions, WaveGrip is making its debut at this year's Drinktec, where its stand will demonstrate the many advantages that its hi-tech system offers over more traditional can multi-packing options.
WaveGrip is the most efficient carrier available and also the most environmentally-sustainable, and it has the versatility to be adapted for all types of drinks businesses, from smaller artisanal producers to high volume operations.  The WaveGrip stand will showcase the choice of applicators available as well as previewing the carrier's latest development with the availability of colour options. Both the G1 and G2 applicators will be at the show to demonstrate the significant operational efficiencies available to both larger and smaller volume beverage producers.  In particular the G1 manual machine is ideal for craft producers seeking to offer multi-packs of product for the first time.
Pentair | Hall B3 Booth 313
Solutions featured at this year's trade fair include hygienic and aseptic valves and components, quality control equipment, CO2 systems, membrane technology for beer, dairy and water applications, continuous beverage processing, microfiltration, and biogas upgrading. Innovations include: Beer Membrane Filtration: Diatomaceous earth-free beer filtration. New: The BMF Compact S product range, small-scale BMF systems for breweries with an annual output of up to 100,000 hectoliters. CO2 recovery: Extended range of CO2 capturing, recovering and purification solutions. New: CO2mpactBrew, a containerized 25 to 160 kg/h CO2 recovery system for small breweries.  Quality Control Equipment: Celebrate the 50th anniversary of the Haffmans Gehaltemeter with us. Also, test our new solutions including the Haffmans Turbidity Meter, type Vos Rota 2.0 with a measuring range of up to 500 EBC/34,600 ASBC. Valve Technology – Aseptic: Latest innovations include the Mixproof Aseptic Process Valve Südmo AS-DSV Secure for use and automation in a wide range of applications. Extremely good chemical, temperature and pressure resistance; high number of cycles.
Heuft | Hall B4 Booth 315
Heuft will showcase a range of new technology at this year's Drinktec. These include brand-new empty bottle inspectors of the Heuft Spectrum  generation to a new category of slimline devices for an affordable introduction to a full container inspection up to Heuft standards:  the technology leader will present cutting-edge innovations for perfect packaging material and safe drinks.  Whether you are a large bottling company or SME, beer, wine, spirits or non-alcoholic drinks, PET or canning line – you will find the right solution for all applications, operational areas and installation positions on the Heuft stand.

Scanjet | Hall B3 Booth 536
Scanjet, a leading supplier of advanced tank cleaning products and systems, has today announced a new addition to their range of tank cleaning jets.  Premiering at the drinks industry trade show Drinktec 2017 in Munich this September, the new product, Bio 25B, has been designed specifically with the brewery process in mind, and as such is the first of its kind. In normal use, a tank cleaning jet sits inside a tank and is used to spray water or other cleaning liquids to clean the tank's interior surfaces, and needless to say the Bio 25B also performs that job exceedingly well.  But what makes the Bio 25B different and uniquely suited for brewing is its ability also to run dry for short periods, to blow air or other gases into the brewing tanks.  This function is useful in many ways, for example in blowing sterile air into the brewery fermentation tank to force out the CO2 in the tank before starting the cleaning process.  This has the major benefit of avoiding chemical reaction of CO2 with cleaning agents, which would otherwise dilute the effectiveness of the detergents used and reduce the cleaning efficiency.  Additionally, after the cleaning process is finished and before the new brewing cycle starts, the tank can be pressurised by blowing air into it through the Bio 25B.
Schäfer| Hall A1 Booth 502
Schäfer Container Systems, the manufacturer of reusable beverage container systems (KEGs), IBCs and special containers will be presenting its complete portfolio for the beverage and liquid food industry at the drinktec from 11 to 15 September. The new DIN type ECO KEG is making its first appearance at a trade fair as a 50 l version. At Schäfer's almost 300 m² stand no. 502 in hall A1, visitors and other interested participants are also invited to try out the new KEG App in an interactive zone and to enjoy a selection of Czech beers with beer sommelier Karl Schiffner. The range on show is completed by expertise from sister enterprise SSI Schäfer, a full-range supplier and manufacturer of components for logistics solutions, conveyor systems and logistics software.
Cabka-IPS | Hall A1 Booth 119
Cabka-IPS will present two robust, durable, and cost-saving plastic pallets for the beverage industry at Drinktec. Many companies in the beverage industry are dealing with issues that are unavoidable with wooden pallets: high repair costs, dirt caused by chips and shavings, extra weight due to moisture, and lastly significant disposal costs for heavily damaged or soiled pallets. All of these issues add to the costs and hinder efficient logistics. Cabka-IPS will be presenting the solution to this problem at Drinktec (September 11-15) in Munich in the form of two plastic pallets, the BPP i9 and the Keg S9. These pallets are tailored to meet the challenges and needs of the beverage industry and have already successfully contributed to safer processes and cost reductions at various companies. In addition, Cabka-IPS will also present the Keg S9 plastic pallet at Drinktec. It was developed specially for the handling of 50 liter barrels (kegs) and is already being used at several breweries.
GEA | Hall A3 Booth 313
At drinktec 2017, GEA will present innovations in Hall A3, booth 313 that enable customers succeed in a tough competitive environment. Two solutions for the craft-beer market will be shown: the multi-functional compact system GEA 'Plug & Win' separator and a three-vessel GEA Craft-Star. The latter is designed for batch sizes of 40 hectoliters of hot wort and able to produce up to seven brews within 24 hours. With an extract yield of up to 98 percent, the brewhouse's lauter tun offers top performance with respect to extract efficiency for special malts. Beers brewed with the GEA Craft-Star have regularly won awards, most recently, at the Great American Beer Festival 2016.
Ball | Hall A1 Booth 348
Ball's dynamic stand with feature the latest additions to the product range, interactive displays, samples, and opportunities for visitors to discuss innovative packaging solutions with experts. The stand will showcase the ground-breaking innovations on which Ball's reputation is built, including its unique Strawster can, distinctive aluminium bottles and Dynamark variable printing. Visitors will learn how to maximize the design impact of cans using special print effects, and find out about Ball's world-class graphic and design centre capabilities. Ball will showcase its extended range of can sizes, including brand new sizes such as the 90-centiliter King can, 25-centiliter Sleek can and the 45-centiliter Super Sleek can – all displayed on the one-of-a-kind 'Can-Shi bar'.
Krones | Hall B6 
At this year's drinktec, the world's biggest sectoral meet-up for the beverage and liquid food industries, Krones will, as in all the previous years, be showcasing its corporate capabilities in Hall B6. The principal focus this time is on innovations primarily designed to improve line performance still further, to ensure even higher individualisation and flexibility, and to impart additional sustainability to the production operation. Digitalisation plays a key role in this context, and constitutes a unifying theme for the entire Krones stand. Because marrying iron and steel to clouds and data makes for an even closer intermeshing of all processes along the entire value added chain – and will in the end significantly upgrade performance levels in the production environment as well. When it comes to filling beverages and liquid foods, the speed of the filling process plays a crucial role. For this reason, Krones is continuing to prioritise high speeds for its lines. At the drinktec 2017, a high-speed line for filling bottles with beer will accordingly be on show, with a rating unequalled at present by any rival on the market.
Charles Faram | Hall B1 Booth 117
Hop Merchants for over 150 years. Charles Faram has one of the largest range of hop varieties available from stock in both vacuum packed leaf hops and Type 90 pellets. Varieties come from the UK, Germany, USA, Slovenia, Czech Republic, New Zealand, Australia, Poland, Belgium, and France. Faram's provides an artist's palette of flavours to create every type and style of beer from the traditional varieties to exciting new developmental varieties in Faram's own breeding programme. At Charles Faram & Co, we have a wealth of experience, and can help you with any technical advice and variety recommendations.
Aber | Hall B3 Booth 217
Aber Instruments will be showing their complete range of "Compact" Yeast Monitors.  The Perfectpitch  and "Aber Yeast Countstar" will also be on display.  The Perfectpitch provides  automatic pitching on a mobile skid and is ideal for craft breweries.  The Countstar is an automated yeast counter using traditional dyes, the Instrument can be used for rapid counting of yeast cells and viability estimation,  it's also simple to operate and eliminates the time consuming, tedious and potentially error prone haemocytometer operation. The on-line "Compact" yeast monitors from Aber are recognised as the most accurate and reliable instruments for measuring the live yeast cell concentration and application of this technology will result in more consistent fermentation processes.
Sidel | Hall A6 Booth 330
Exhibiting as part of the Sidel Group, along with Gebo Cermex, Sidel will be introducing a number of breakthrough packaging solutions at Drinktec 2017 (stand A6.330), to help producers meet the challenges of ever-changing demands in beverage markets. Among these is its new modular labeller which has the flexibility to accommodate different labelling technologies applicable to both glass and PET containers, for easy and quick format changeovers and increased productivity.Elsewhere, the new Sidel can and glass fillers, based on the proven Sidel Matrix platform, offer producers of beer and CSD improved hygienic conditions, maximised efficiency and high flexibility. This allows the production of top quality drinks that meets strict standards in terms of sustainability.
KHS | Hall B4 Booth 328
The KHS Group will be exhibiting the future of filling and packaging systems under the motto "Technology 4.0" from 11 to 15 September 2017. In Munich, this systems supplier will be presenting its new systems for all container segments. All branches of industry, from small craft brewers to large water bottlers, will find innovative ideas for sustainable and effective processes in Hall B4.328.
"Technology 4.0 means that innovative strength and future viability continue to characterize our systems and services. The focus of attention here is on the innovative use of digitization as well as new concepts throughout the entire production process," explains Prof. Dr.-Ing. Matthias Niemeyer, Chairman of the Executive Management Board. This enables KHS to optimize the total cost of ownership (TCO) of its customers and ensure greater sustainability in all processes. The exhibits to be presented in Munich include absolute world innovations in virtually all areas of application.
KHS also offers small- and medium-sized bottlers technology and know-how that have proven effective at the highest level. The systems supplier has integrated established technology of can and keg fillers, for example, into new systems for smaller quantities. KHS will also be presenting a compact solution for labeling that is likewise tailor-made to meet the requirements of the lower capacity segment. Common to all developments is the capability of enabling the machines to grow in size in accordance with increasing quantities with simple upgrades.
Schubert | Hall B4 Booth 328
At the drinktec 2017, Schubert will be presenting the Innopack-TLM block packaging system which was developed with the company's collaboration partner KHS. The block system seamlessly combines a Schubert TLM packaging machine with a KHS packer. Customers in the beverage industry stand to greatly benefit from this self-contained total solution which delivers significant increases in packaging quality and flexibility. The Innopack-TLM can be used to pack several different bottle and end-packaging formats – very efficiently and in the tightest of spaces.The inline packaging system connects the Schubert and KHS machines by linking individual modules into a compact, space-saving unit. The system exhibited at the fair consists of five TLM sub-machines from Schubert and a machine section from KHS.