You made good time!" says Derek Prentice. "Oh, but you brought your own coffee, I see," he adds with a wry smile. "Well, not to worry, pop over there anyway and I'll be back in a minute."
Prentice signals towards the kitchen where a small, but growing group gather. Introductions are made to the brewing team and we're treated to excellent freshly-made coffee thanks. I push my forlorn Starbucks cup swiftly out of sight.
"You know, Tim. Not enough companies do this, let alone breweries," says Prentice.
He's referring to the simple, but incredibly effective art of bringing the team together for what is only 10 minutes or so. However, in that time last night's socialising is discussed, as is the plans for the week ahead. This veers from talk of the brewing schedule to what the weekend has in store and what someone has brought in for their lunch that day. The atmosphere is relaxed, convivial and offers up a welcome break from morning's brewing.
"I've see it happen too often where you start as part of a team, but then become part of the process. Having experienced both in my career, the camaraderie was a big part of the draw for me here at Wimbledon," explains Prentice. "If you end up going the other way, which can easily happen at larger operations, you can find yourself just managing shifts and you are not brewing as such.
"Yes, you were using your knowledge as you understand the brewing process itself, but you are just following the formulas and knocking stuff out as you had to meet the KPIs. Time spent being concerned with the taste of the beer you're producing, or the style of beer you're brewing, was kept to an absolute minimum."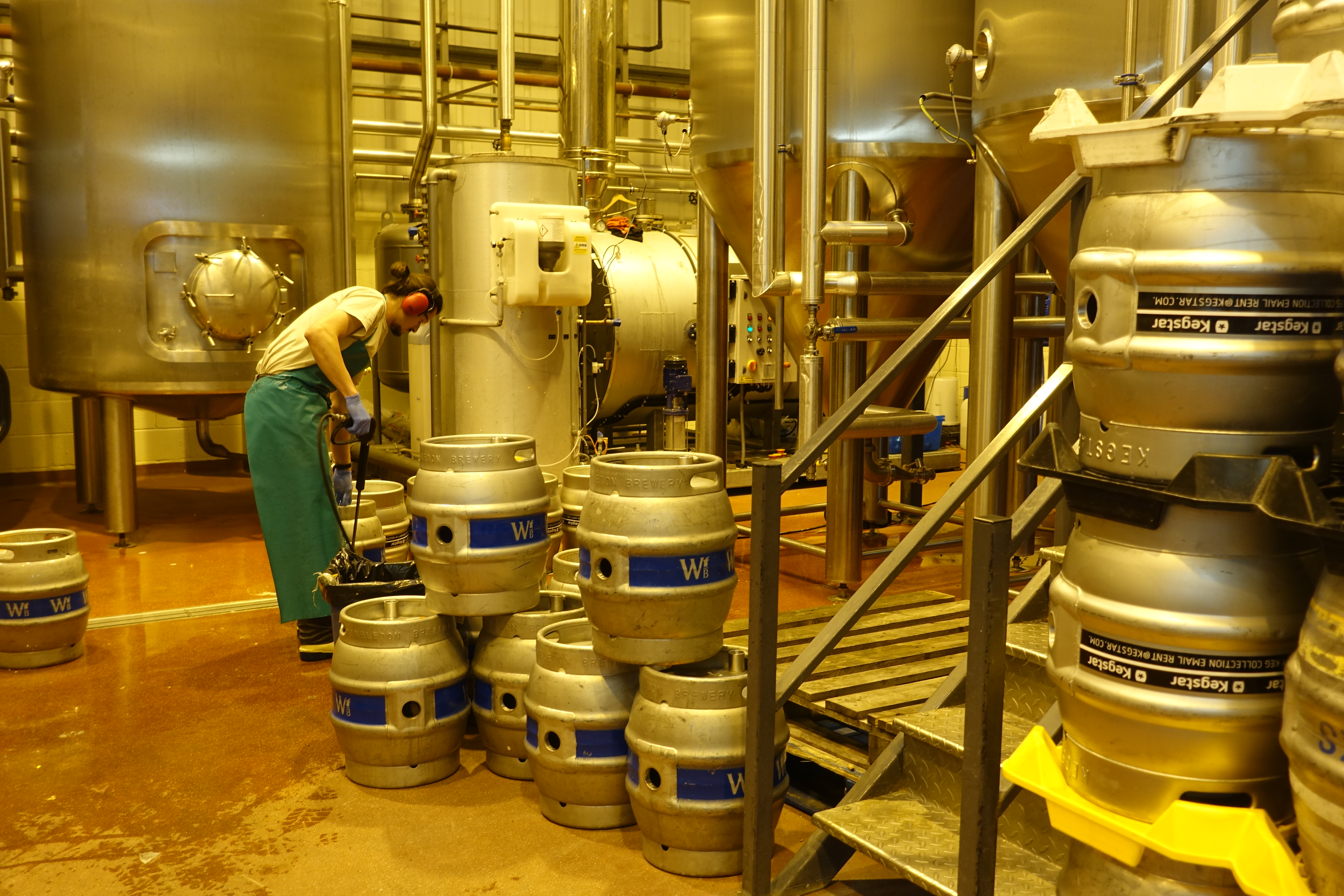 And, for Prentice who started his career in brewing at the age of 18 some 50 years ago, he has seen enough to know what works and what doesn't. Wimbledon Brewery is working.
The brewery is based on the site of Merton Priory that was brewing throughout the Middle Ages until its dissolution in 1538. William Watney ran the Wheatsheaf Brewery in the Crooked Billet area of Wimbledon in the 18th century. His direct descendants went on to establish the famous Watney brewing empire.
William Cook started the Wimbledon Brewery in 1832. It stood in Wimbledon High Street where the old fire station is today. Next door was the Brewery Tap beer house, also run by William Cook. At that time there were 115 breweries in the London excise district.
Following a number of changes of ownership, the brewery was taken over by William Quartermaine in 1880. It was Quartermaine who built the five-storey tower brewery, the highest building in Wimbledon at the time. The brewery was described as: "Having a modern plant on the Tower Principle, with brewer's office, malt and hops lofts, boiler house and tun rooms, counting house etc, together with well-established tap and shop."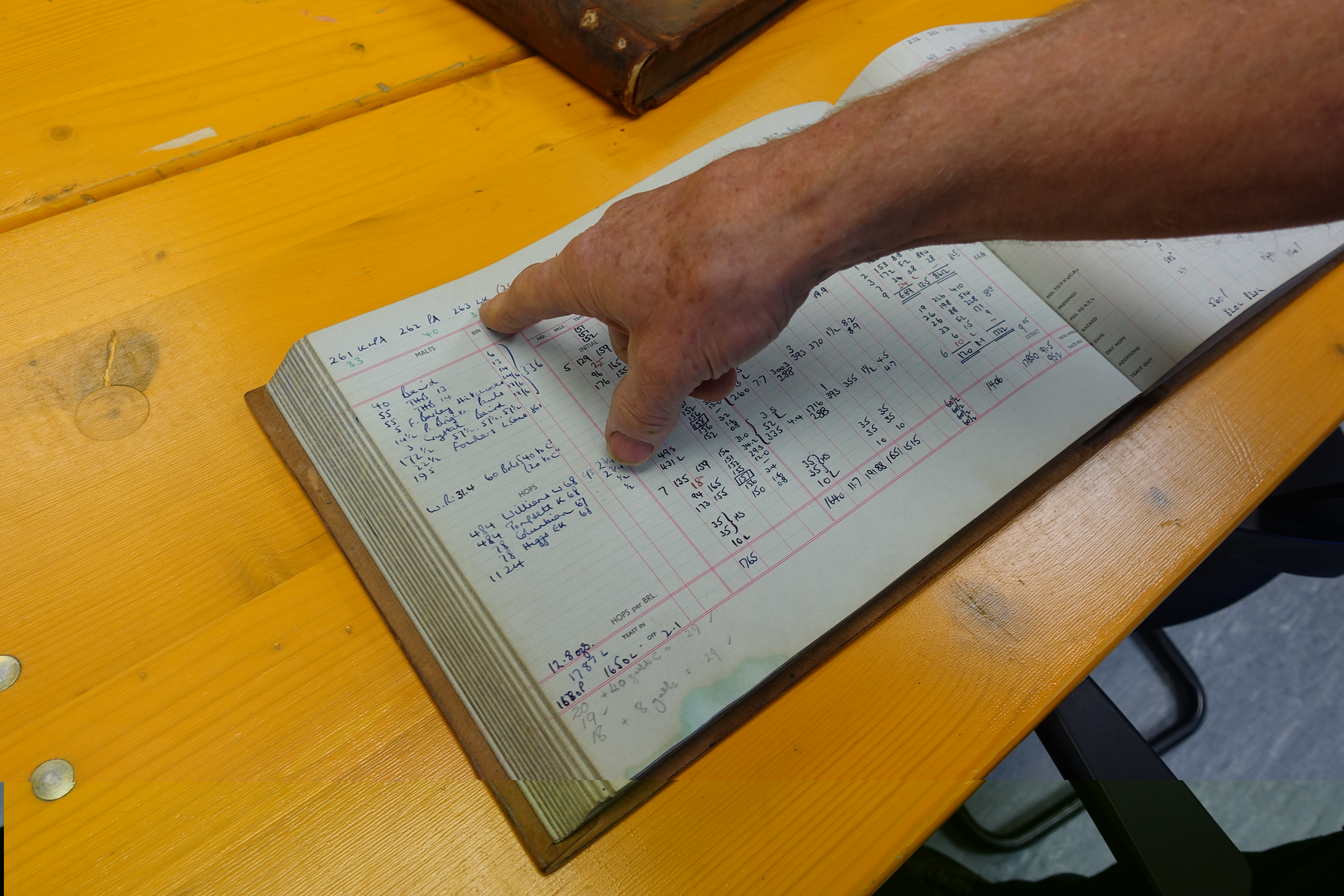 Amongst the 11 beers listed in Wimbledon Brewery advertisements of the time were pins, firks and kils of XXXK, XXX, XX, India Pale Ale, P.A., Family Pale Ale, Imperial Double Stout and AK Dinner Ale.
A fire started at the brewery on January 2nd 1889 and although the interior of the building was badly damaged, with all the brewing equipment and machinery destroyed, the main structure of the building was left intact.
The modern Wimbledon Brewery was founded by Mark Gordon in 2015, although the idea has been in place long before. The brewing team, headed up by Charlie Long, brew on a 30 barrel setup designed by Prentice in conjunction with OAL Engineering. Established in July 2015, the business undertook its second expansion last year. This doubled its brewing capacity, which enables it to cater for pubs, bars, off licences and restaurants across London and in M&S food stores, among others.
Beers such as Copper Leaf, Bravo American Pale, Quartermaine IPA, Common Pale Ale and Gold Lager have resonated with drinkers. They offer modern takes on styles that often, in turn, resonated with Prentice in his formative years.
These early years began when he started his career at Truman's in 1968. Following a fruitful period brewing at places like Brick Lane, Prentice was give the opportunity to take up a role at Young's in Wandsworth.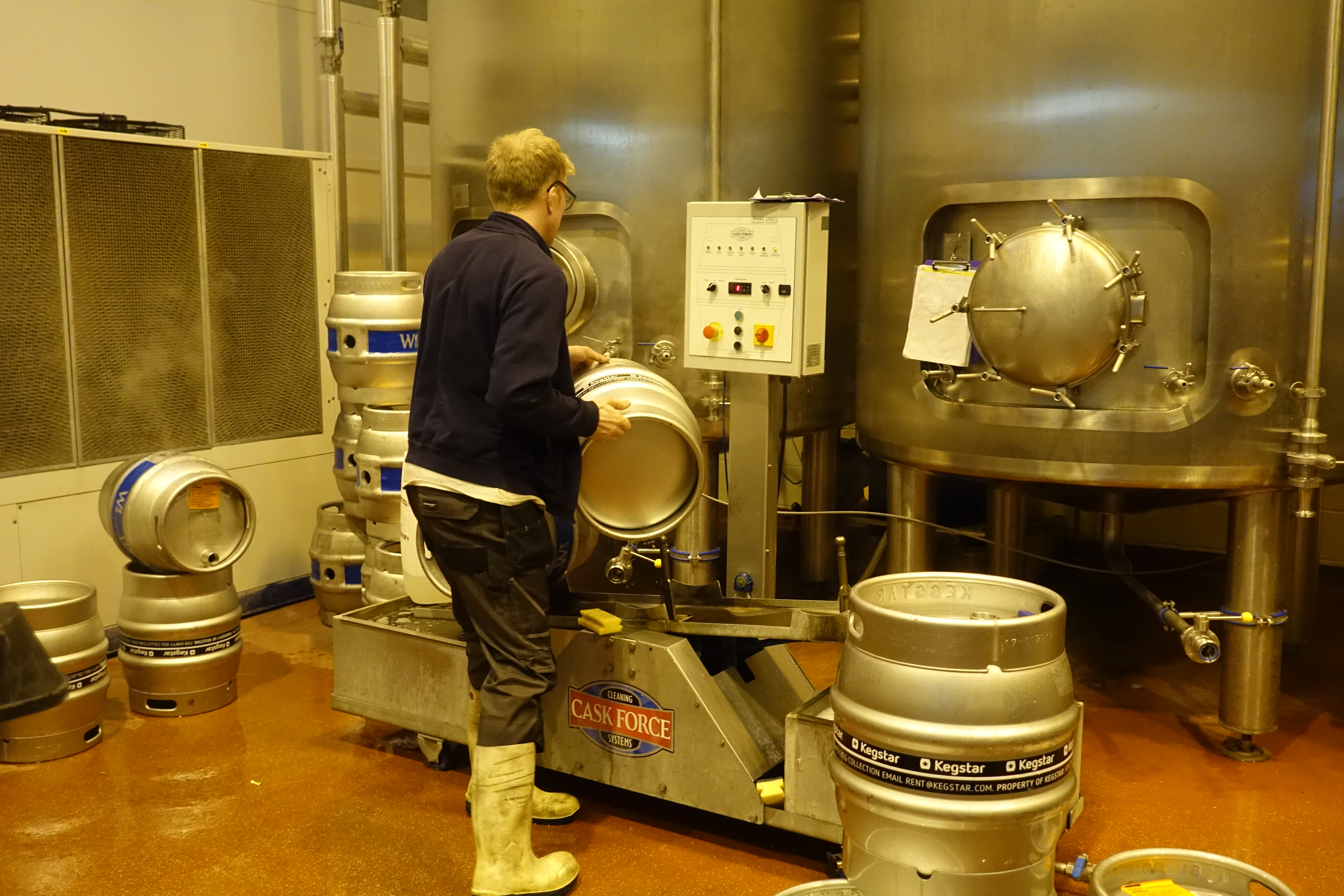 "Young's was always one of my favourite breweries so, from a personal point of view, it was a real pleasure to meet (head brewer) Ken Don, who offered me a job. I resigned from my role as packaging manager at Brick Lane, where latterly I had been packaging Ruddles County and Ruddles Best, and took up the new position," he explains.
"I was born in South London so it meant a lot to be able to join Young's. Young's Ordinary was a Desert Island beer for me. Alongside that it was Worthington's White Shield. At the time, it was one of the only bottle-conditioned IPA style beers left and, to be honest, I've always been trying to get back to those sort of styles. For me, they were really iconic and they stuck with me ever since. Despite the ABV, they had real body and flavour. They were magical."
But Prentice really comes alive when he starts to talk about his beloved PA One from Ben Truman.
"At Truman's this beer was available in both cask and bottle. But it was tasting it from the tank where it was truly special. It was 5.5% but it was light and it was bright and it was hoppy. So much so, that it almost had a green tint complementing the pale gold. And for me, I've spent much of my career going back to that, and trying to get back to that special moment," he says.
Prentice highlighted the positive experience of drinking that beer from the tank, or from cask, over the bottle due to the way it was tunnel pasteurised.
He explains: "You would be filling these bottles without good dissolved oxygen control and let's be honest, probably pasteurised it to buggery. As a result, this thing came out tasting like a beer that was six months old only two minutes after it had been bottled!
"Thankfully, breweries are now paying more attention to learning old techniques, and things have moved on, which enable breweries to learn all techniques to get beer in really good condition into all types of packaging – and this includes cans. In the earlier days, cans were really considered the bottom end of the market. It wasn't really until the Americans gave it a go, paying more attention to filling and pre-evacuation, that things took off."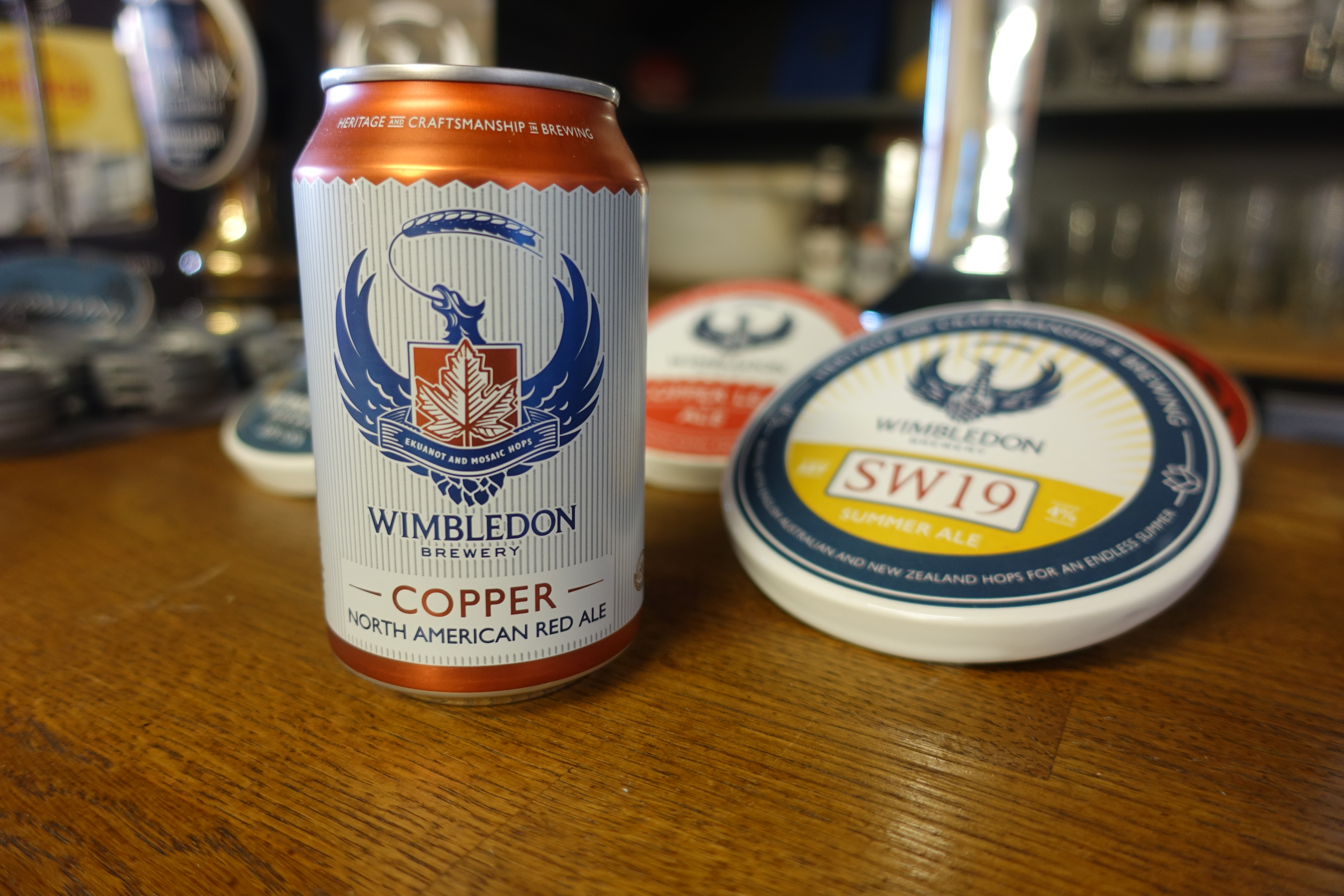 Prentice is pleased with the quality of Wimbledon Brewery's canning output, which complements its distribution in cask, keg and bottle. But, he's also weary that some breweries haven't paid the canning process enough attention when building their offering.
"Things have come a long way. We're probably somewhere now where breweries have got to a level where the branding is where they want it, and the beers are coming along. But, at the same time, some were caught up with seeing other breweries move into canning so they did the same when they weren't truly ready for it. And that's when things don't work as well as they can, or should do," he says. "Thankfully, most breweries are improving though and they are bringing their teams up along with their equipment and they are ensuring that the knowledge and skills are in place.
"So, if you get your beer right and you get your branding right, with quality and consistency spot on, then there will be a market for your beer."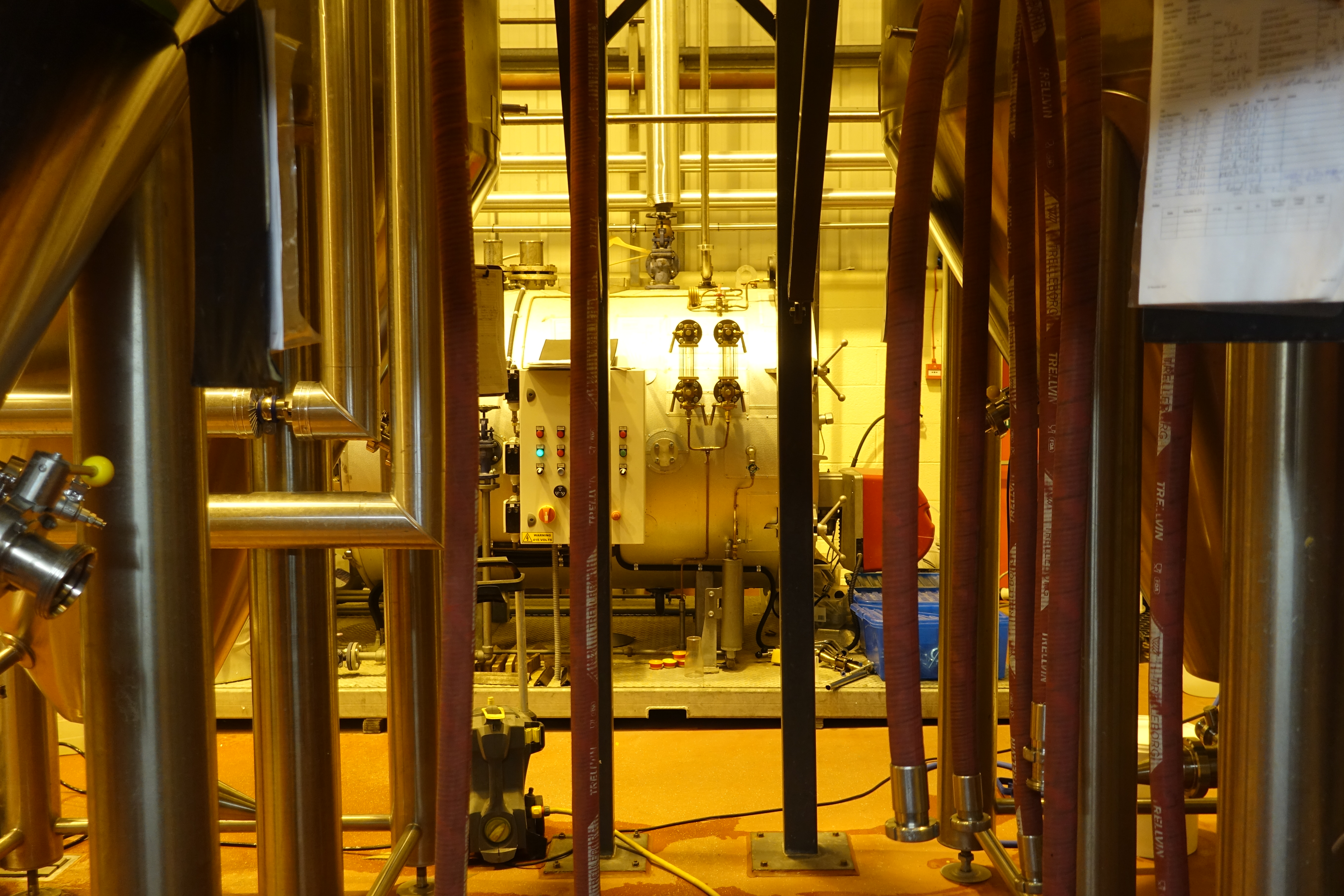 Despite his positive outlook, Prentice is understanding of those that argue we're hitting a saturation point when it comes to breweries. However, he argues that he has also heard the debate many times before.
"Whatever time you look at history you could probably say there has always been saturation. Yes, I think there will be casualties and yes, I think you need to have your eyes open because we are still at a point where things are quite romantic," he explains.
"When Mark (Gordon, Wimbledon Brewery founder) discussed his desire to bring brewing back to Wimbledon I was quite honest. I said to him that you have to appreciate breweries have been closing because not many of them are very profitable. Sure, you can make a living but the one thing about brewing that is certain is that it will give you a lot of heartache and it will cost you a lot of money. But you'll meet lots of great people and have fun doing it!
"And if I was speaking to someone today wanting to do the same, I'd tell them just as I did to Mark. If you have the ability and drive, then go for it. Brewing has been very special for me wherever I have been and I truly believe in the importance of community and camaraderie, so do your best to focus on that. With Charlie and the team here, we have that. One model I admire is Ken Grossman and how he has built up Sierra Nevada. He's a fantastic role model and if we can do our own small type of thing here, then we'll be doing something positive.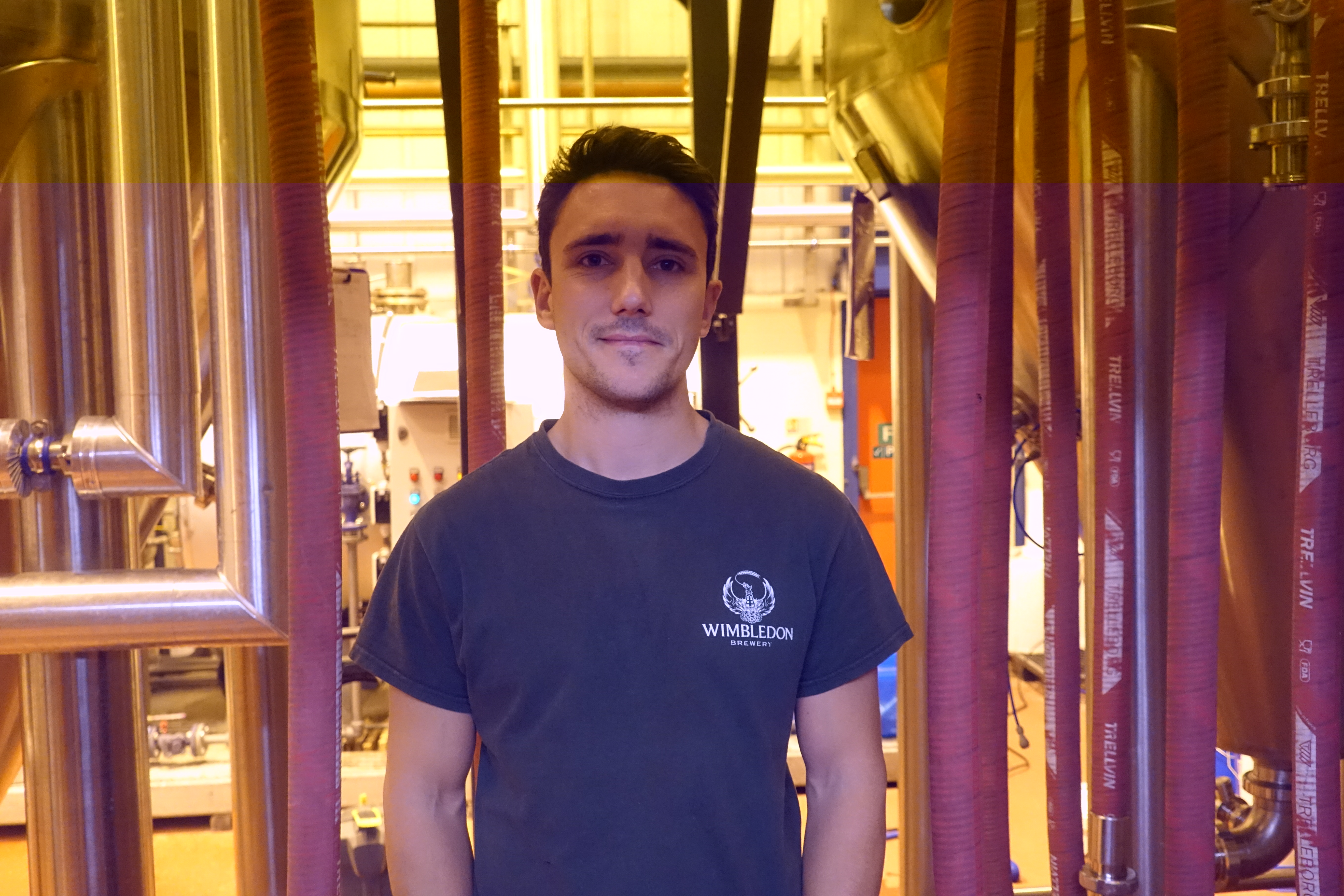 Prentice adds: "When I started 50 years ago, around 7 million barrels of beer were being produced in London annually thanks to Truman's, Courage, Watneys and Whitbread among others. But now, when you take out the capacity from the ABInBev brewing operations in Mortlake, you're probably closer to half a million barrels each year.
"Yes there has been a bit of a lag in the UK with the quality reaching the development of the brands but that's being caught up, which is only a good thing. And with that balance being addressed, it means these breweries are in a good position as we are seeing a generation that is truly creating a renaissance in beer.
"There is a real move away from the macro single style beers, albeit in different brand formats, such as the Stella Artois, the Kronenbourg and the like. These beers are all very well made, but people are demanding more styles and more variety. And with that demand comes the opportunity, and it's there for breweries to take."