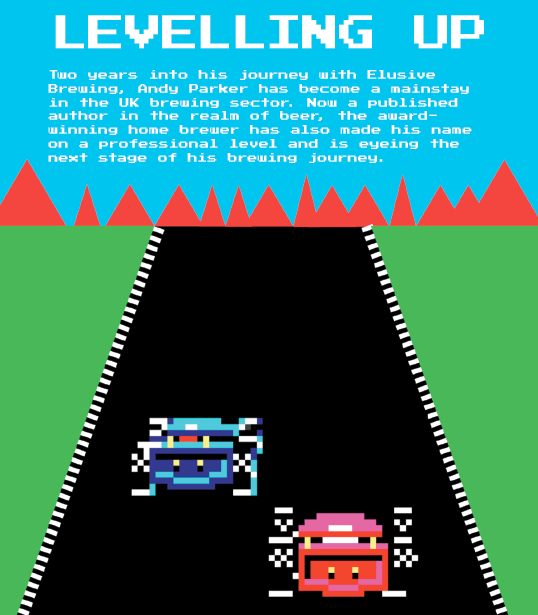 The 8th September was something of a milestone for Andy Parker. His business, Elusive Brewing, was busy pouring its beers for the thousands of thirsty patrons at the second annual Beavertown Extravaganza event in London.
Breweries from across the globe were invited to attend and for that festival, Andy's particular neighbours were none other than Paso Robles, California-based Firestone Walker. Nearly five and a half thousand miles (5410, to be exact) separate those two very different breweries but on those two days, they were pouring as equals.
And for someone that discovered beers from breweries such as Sierra Nevada and Anchor Brewing during his time living on the West Coast of the USA twenty years previously, it's hard to imagine the juxtaposition of breweries over that weekend was lost on him.
But with that done and dusted however, life goes on. And for Parker, that involves attending the launch of your new book, conducting a live brew in Kent as part of Tunbridge Wells beer week, speaking at our own Brewers Lectures in Bristol and, of course, brewing, selling and distributing many, many beers in-between.
There's something romantic about owning and running your own business, but when you are the business, then working the hours of 9 to 5 that Dolly Parton famously sang about are something of a pipe dream. For now, at least.
"These last 12 months have been great, but the whole experience has been very different from the 12 that came before them," he explains.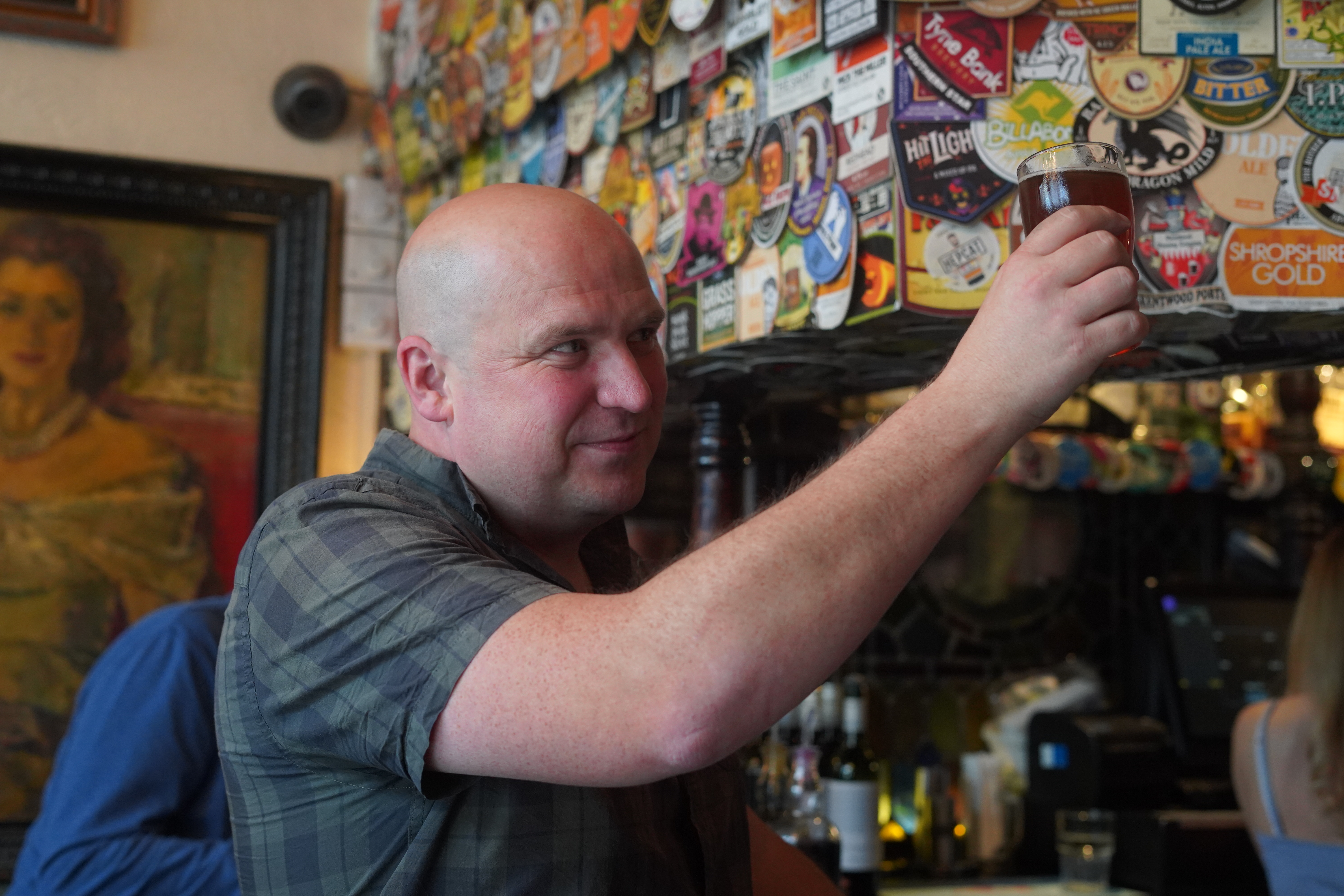 Elusive Brewing recently turned two, and much like the famed second album syndrome in music, it has been something of a learning experience, albeit a positive one.
"In our first year, every little detail was mapped out. We knew what events we wanted to attend, the beers we wanted to brew, and everything in the middle. Thankfully, we hit all of our targets so my wife Jane asked me: 'Well, what do you want to do', so we decided to add some more tank capacity to grow into. We've been running at full capacity ever since."
These two years have been something of a whirlwind for Parker and Elusive Brewing. Year two saw the brewery produce 50hl each month, a marked increase on the 30hl it was producing during the 12 months prior.
He explains that a firm eye on planning enabled the business to keep costs in check so rent and rates remained a manageable percentage of their revenue.
"I'm quite analytical and early on we were very systematic and went about executing the plan we had in place. It sounds all very corporate but we are not very corporate at all!" he laughs. "It was more that we had longer than initially planned before moving in, so we were able to map everything out. Year two was more about growth and getting to where we needed to be."
Elusive has achieved that, too. Sales were up 50% at the end of their second financial year and the need to brew more beer, without growing too large, is on the agenda. Bigger premises both locally and a little further afield are being looked at. There is still the possibility it will remain on the Hogwood Industrial Estate it shares with Siren Craft Brew, just in a larger unit.
Either way, Parker is firm on remaining in Berkshire. Once that move does happen, however, he sees the investment in double-size FVs as the immediate investment, long before the brewery's brewhouse is replaced.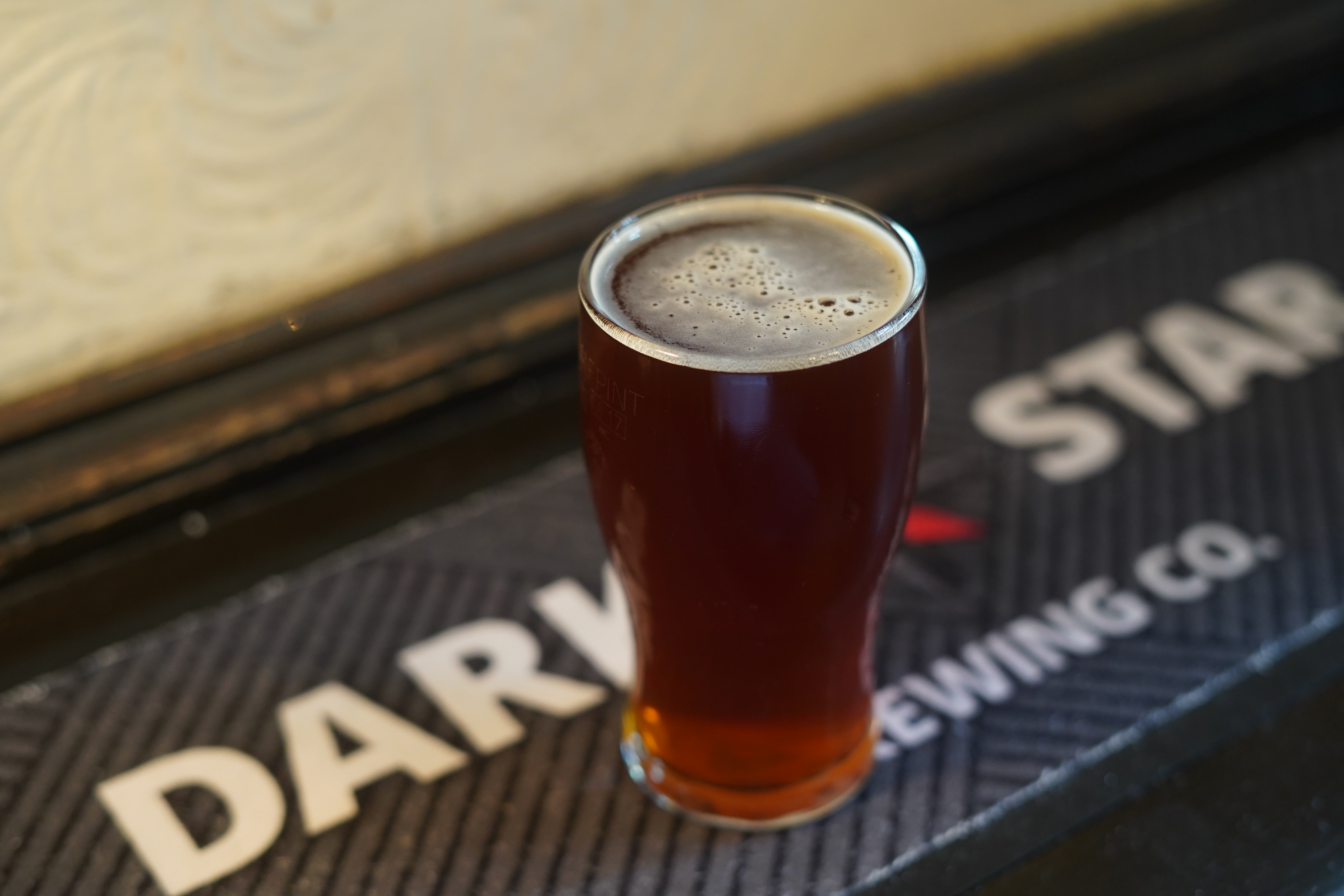 Although Parker has only been brewing professionally for little more than two years, he's been a regular part of the London and UK beer scene. He is also known for being a super nice guy, too.
"I'm not sure where the reputation for me being a really nice guy came," he smiles. "It's also not a bad thing though, of course, and it's much better being known as that rather than the biggest d*ck head in the industry!"
He explains: "I've spent the last 10 years or as part of the beer industry. Whether that was through attending events to nag brewers and learn from them or to bring some of my home-brew to places like the Indy Man Beer Con for feedback.
"I remember some early Magic Rock takeovers in London and then going up to Halloween events in North Bar, Leeds, and chatting to people thinking about how much of a cool industry it was and how it was something I wanted to be part of."
One such person that stood out for Parker then, and still does now, is Gregg Irwin, formerly of Weird Beard and presently at Fourpure.
"I remember it was in August 2011 and there was a pre-GBBF Kernel tap takeover at Cask Pimlico, a night on which I'd also affirm my love of Saison," he explains. "We'd go on to become good friends, but that night, Gregg certainly planted some seeds as he talked about the beers he'd created at home and his aspirations to brew commercially. He was, and remains, a huge inspiration to me personally, especially when I'd call up asking up on advice on how the hell I do something or other."
That would not be the end of the role Craft Beer Co played in Elusive's creation, either. In 2014, Parker scooped The Craft Beer Co's National Home Brewer award. He was rewarded with a cash prize and also, the chance to brew on a commercial level with Sussex-based Dark Start Brewing.
His 'Level Up American Red' was born and other beers, such as Lord Nelson with Weird Beard, Dinner for One at Siren Craft Brew, and Lemon Head with Wild Weather Ales. Since it launched its profile on popular ratings site and app Untappd back at the end of 2012, 125 beers have been tagged, checked-in and enjoyed. Most of the time…
"The industry has obviously changed a great deal in recent years. Of course, there are an increasing amount of breweries and that change has been for the better in terms of quality improving," says Parker. "A lot of that has been driven by a smaller businesses improving their processes as they grow. But there are aspects I also enjoy less."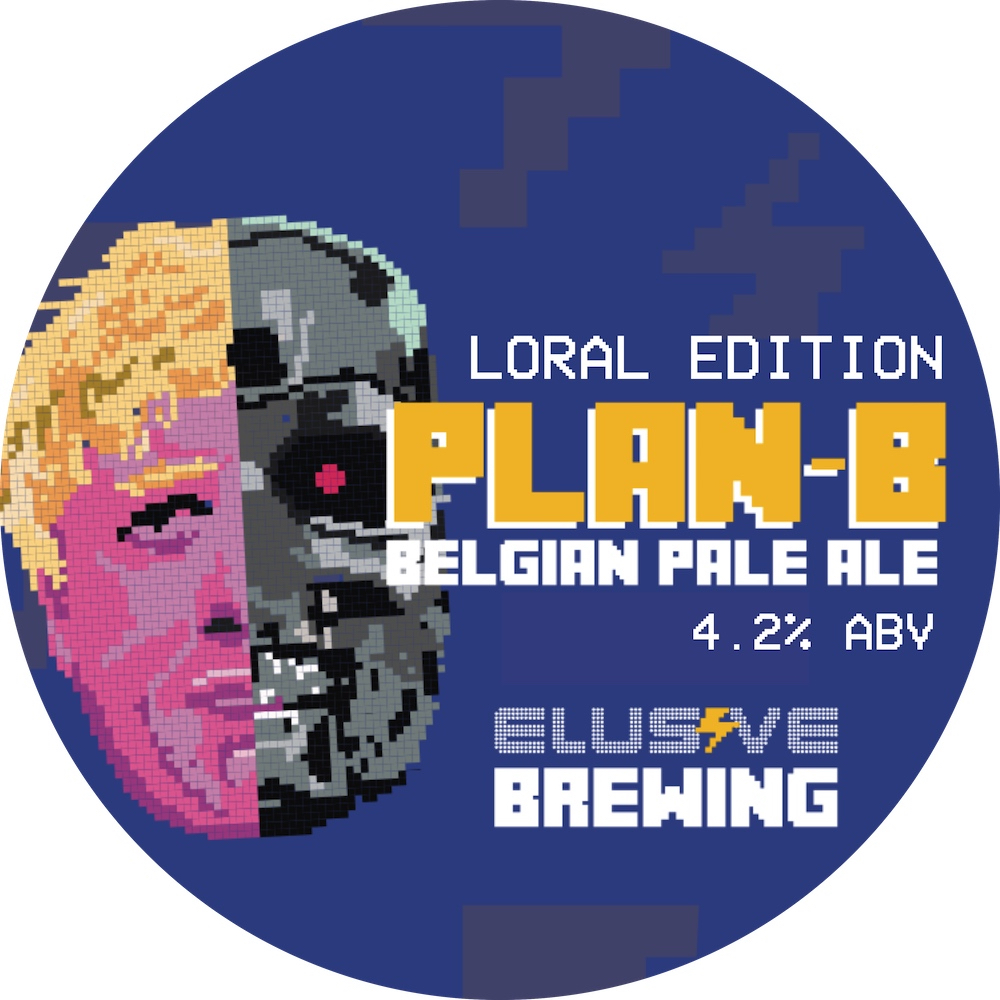 He adds "Look at beer Twitter. Back in the day, anyone I spoke to, I also probably knew in person. With that, you'd understand each other's tone, humour and everything that comes with it. Things have grown so you no longer have that personal dialogue as much. Don't get me wrong, social media has helped beer in a major way. It has helped it grow and I won't have discovered breweries like Magic Rock without it.
"Beer Merchants were also one of the first accounts I ever followed and they introduced me to breweries like Mikkeller, so it's really helped increase awareness but that said it can be hard to switch off from it sometimes.
"The same applies if something like Untappd. You can be out with your mates watching football and your phone buzzes with a check-in from someone saying your beer is rubbish. It can put a dampener on things but at the same time, that rating could be a positive one, so it's a two-way street. You want to feel like you're engaged and maintain a dialogue, but it's a case of recognising limits too."
Beers like its Level Up American Red, and Plan-B Belgian Pale have resonated with a diverse section of drinkers. From those that exclusively drink cask in haunts such as The Harp, a venerable pub in Covent Garden, to modern keg drinkers in bars across the land. People have also taken notice of the brewery's branding too, a nod to the gaming eras of times gone by cherished by Parker.
"I don't think we'll ever move away from that style of branding, but I also think it can do a lot more for us, too. It needs to be at the front of what we're doing and not an afterthought. We will start canning later this year though and with that, we'll work with talented individuals to revamp our artwork. I'm excited to see what they can with the canvas a can presents," Parker explains.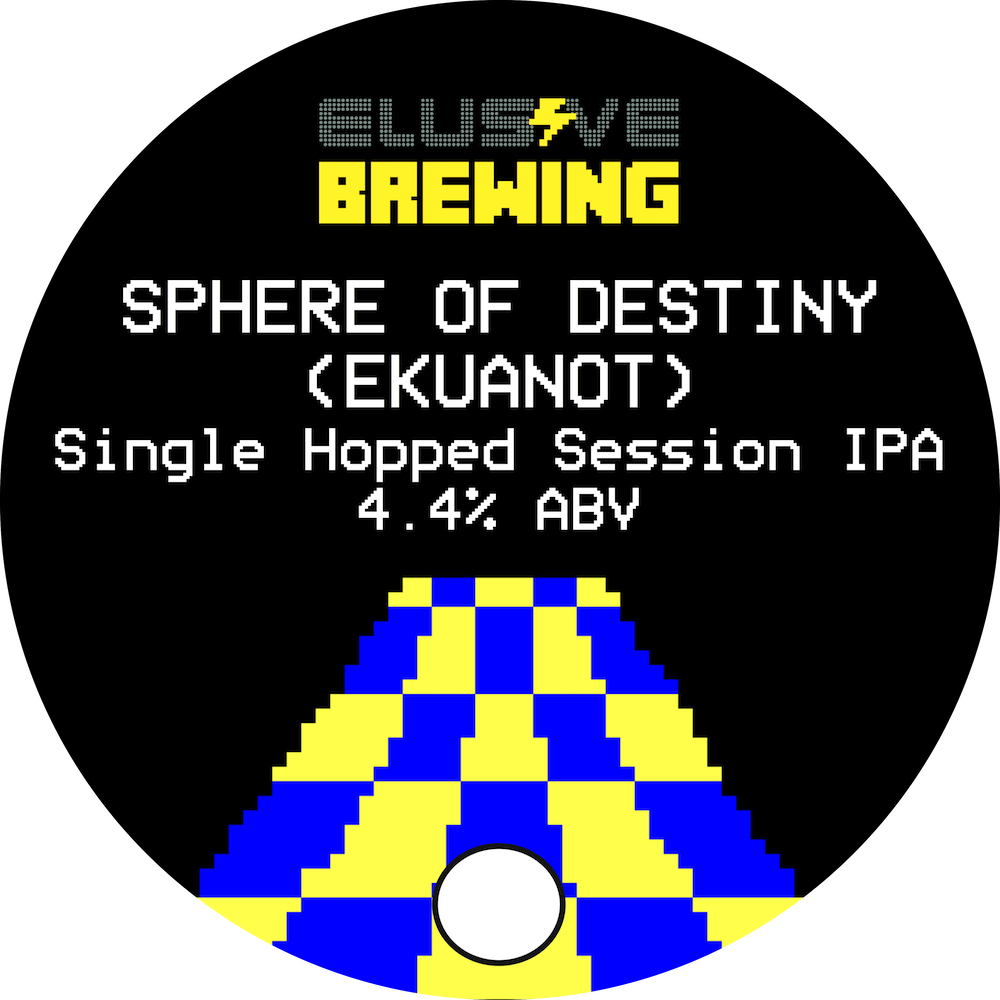 And more recently, Andy Parker has been working on a canvas of a different kind. A year on from helping edit the UK edition of CAMRA's Home-Brewing Problem Solver book, he proudly launched a title he co-wrote with Graham Wheeler, CAMRA's Essential Homebrewing.
Pitched as a pocket guide for both old hands and novice homebrewers, the book identifies a dozen former homebrewers who have taken the leap to brew professionally.
"Home brewing has enjoyed a similar resurgence, mirroring this growth in the number of commercial brewing operations, and today's home brewer enjoys access to the same quality and range of ingredients as the professional with a vast number of options when it comes to selecting equipment," says Parker.
"I'm really happy with how it turned out. It's strange to think that I started in this field as a hobby and to be in this position a few years later, doing it professionally and writing a book about it. It's very rewarding, and a bit mad!"
The book was launched at the Beer Merchants tap bar in Hackney Wick this summer. Somewhat fitting, considering the role the Beer Merchants played in introducing Parker to various breweries.
The launch also allowed him to do what he does best, chat with people about beer, over a beer. That's something that's unlike to change any time soon, or ever.
"We've never wanted Elusive Brewing to be a big business, and it won't be. I don't want to be a people manager again because I had enough of that in a previous career. The way I see it, I can imagine Elusive being a team of three or four people at most because I want to keep things personal." he explains. "As long as we can do that, while maybe selling a bit of beer out of the front door, I'd be happy.
"Doing so would put us in a good position and things would be a bit more viable than they are now. At the moment we are a one a half person business and we work long hours.
"It's not about getting rich and much bigger, it's about looking after a small team and making beer that people enjoy."