"Some 167 reviews and we're averaging a 4.6 rating!" exclaims a proud Will Harris. "There are lots of other breweries that don't come close to such a rating. How good is that?" Harris, director and co-founder of Wild Card Brewery, is rightfully proud of the rating they have on Google reviews.
The brewery tap, which opens each weekend is a hive of activity, fulfilling just what people want from such an establishment. There's great beer direct from the source, served in an environment conducive to enjoying it. "We love having it and, of course, it helps get cash into the brewery too," he adds.
Walthamstow. East London. It's a hot, sunny Monday morning in July and the team at Wild Card are plotting the busy week ahead. Ok, well that's only a part truth. It's wet, windy and verging on cold, which should be surprising considering we're a matter of days from the start of August. But that's England, right?.
However, the assembled group at the brewery are fully-focused on the tasks at hand. Approving artwork, signing off orders, organising the taproom and debating the complexities of whether to supply a new customer that wants to buy their beer for overseas, are all issues on the agenda. That's not to mention the myriad of public-facing events the brewery could have a presence at if they so wish.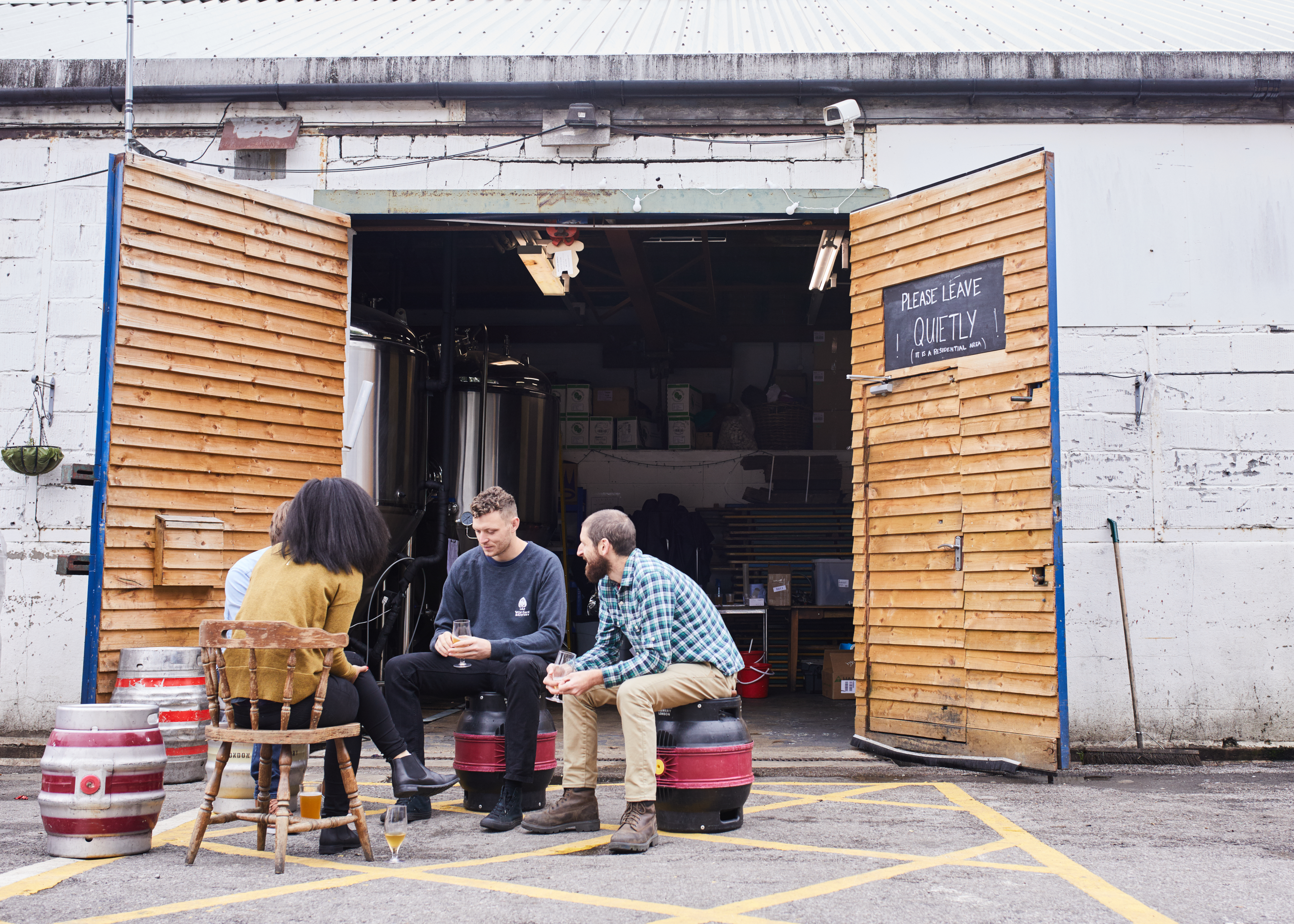 "We genuinely could be taking part in something every night, if we were able to," explains head brewer Jaega Wise. You get the impression if she could clone herself and the rest of the team to meet such lofty commitments, they'd do just that. Wild Card though, in their own words, are a lean outfit. They've adopted a careful, considered approach to business since the day they started cuckoo brewing back in 2012, and it's a mindset that sees the brewery on an upward trajectory five years on.
Wild Card Brewery was founded by William John Harris and Andrew Birkby as a hobby, one they admit that got "way out of hand". The duo, which hail from the Midlands, produced beer at home before becoming a cuckoo brewing operation. Jaega Wise, another Midlands native and best friends with Harris and Birkby from home in Nottinghamshire, soon joined as head brewer.
The team initially planned to run a brewery in the basement of a Walthamstow pub, but demand quickly put paid to that particular idea. Though by January 2014, Wild Card, which got its name from the playing cards they used to identify each bottle of homebrew early on, had somewhere to call its own. The Ravenswood Industrial Estate in Walthamstow, East London.
And the rest, they say, is history.
"This year has been really good. We've been busy, really busy, with existing accounts but we've also just taken on a new site in Lockwood, Walthamstow, and that is somewhere we can be for the next 15 years. It gives us a lot of room to grow," explains Harris.
The team has just been given the keys to a new facility that will take on the bulk of production from its existing site, an additional brewery tap and also free up space at Ravenswood for a pilot kit as well as capacity for a barrel-ageing programme. New beers are on the horizon at Wild Card, too, but only if they tick every box.
"Having a core to focus on was very important for us from the get-go," says Harris. "We had one year where all we made was Jack of Clubs then another year on Queen of Diamonds. It was key for us to produce quality, reliable beers from the off so we got them right each time and always had them in stock."
Birkby adds: "One of the main drawbacks of us being at a limited capacity for so long was that we had no room to experiment and produce new beers. But this new unit changes that and Jaega has lots of exciting new ideas of where we can go next."
"The additional facility will more than double what we can produce," adds Wise. Wise has a background in chemical engineering, previously working as a process technician for General Electric's Water Division and also in international chemical import and trading.
"Currently we can do 8000 litres a week and the new site will do 12,000 litres each week so it's a major jump. But even with this new volume, we could easily fill it with existing orders. We are at full pelt and there has been some business we've had to turn down previously, but this helps change that," she says.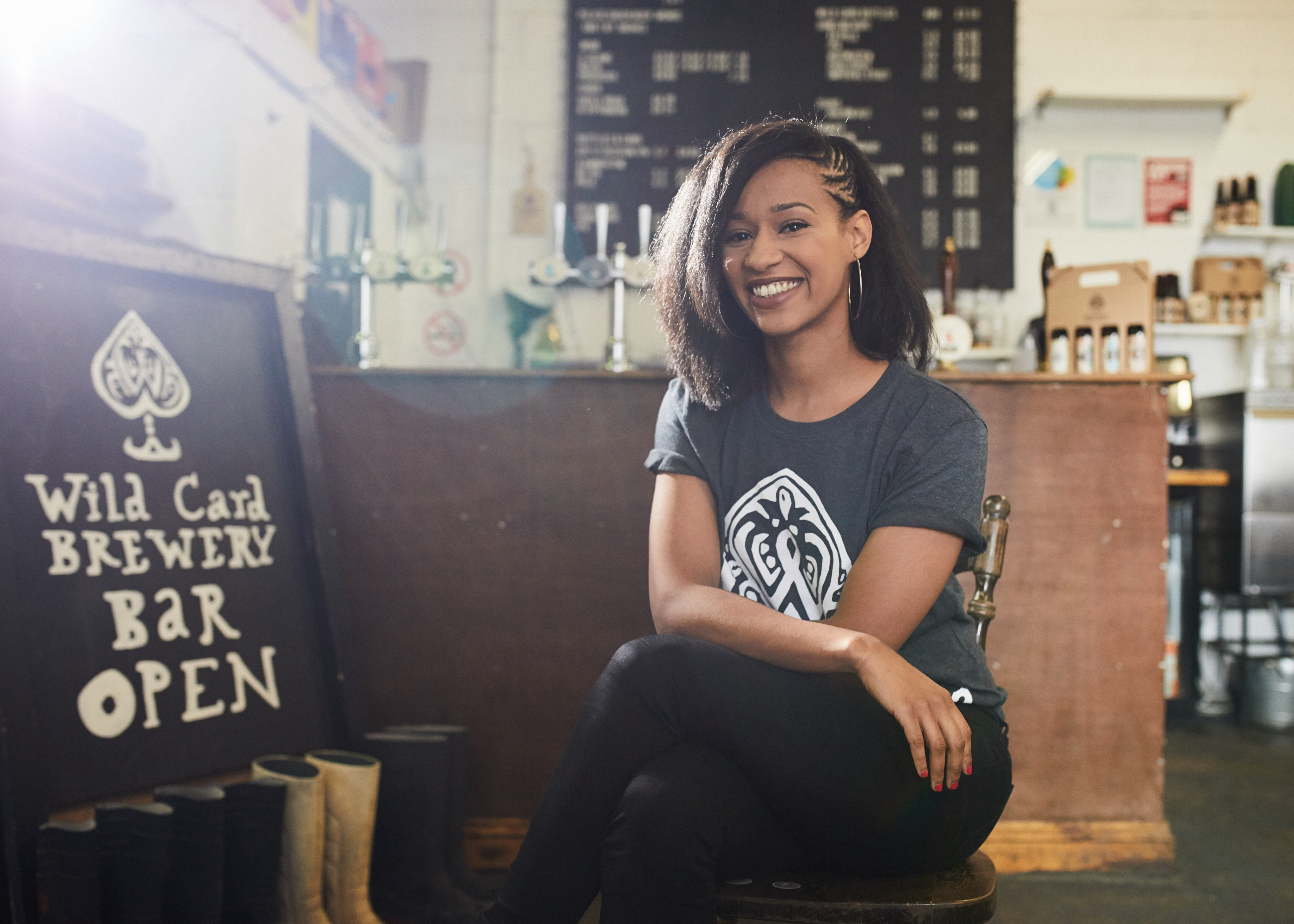 More space means more beer, as Birkby points out, and head brewer Wise has already turned her hand to producing a cherry sour beer.
"Access to the new unit coincided with the time of year where morello cherries were growing outside, so of course we picked them for a beer. They are famous for their sour qualities and use in deserts like a black forest gateau so I'm excited to see how it turns out," she says.
The number, and style, of beers Wild Card produce will continue to change and develop, much like the brewing scene it has been part of for the last five years. And Wise feels there is much more to come from the capital's brewers.
"Brewing was definitely very different in London when we started up. I reckon there were only around 10 or 12 breweries in operation and now there are obviously well over 100. But what has also changed is the type of breweries. Previously there was something of an even split between the new forward-facing craft breweries and the more so-called traditional breweries. It's not quite like that anymore," explains Wise.
"But people still want good beer, they want quality beer with flavour and that's what is driving growth in places like London and breweries like Wild Card. Rewind only a few years and in the majority of shops you'd only find the predictable selection of beers. But it's now not uncommon to have a selection of 20-plus independently owned breweries' beers to choose from, if not more."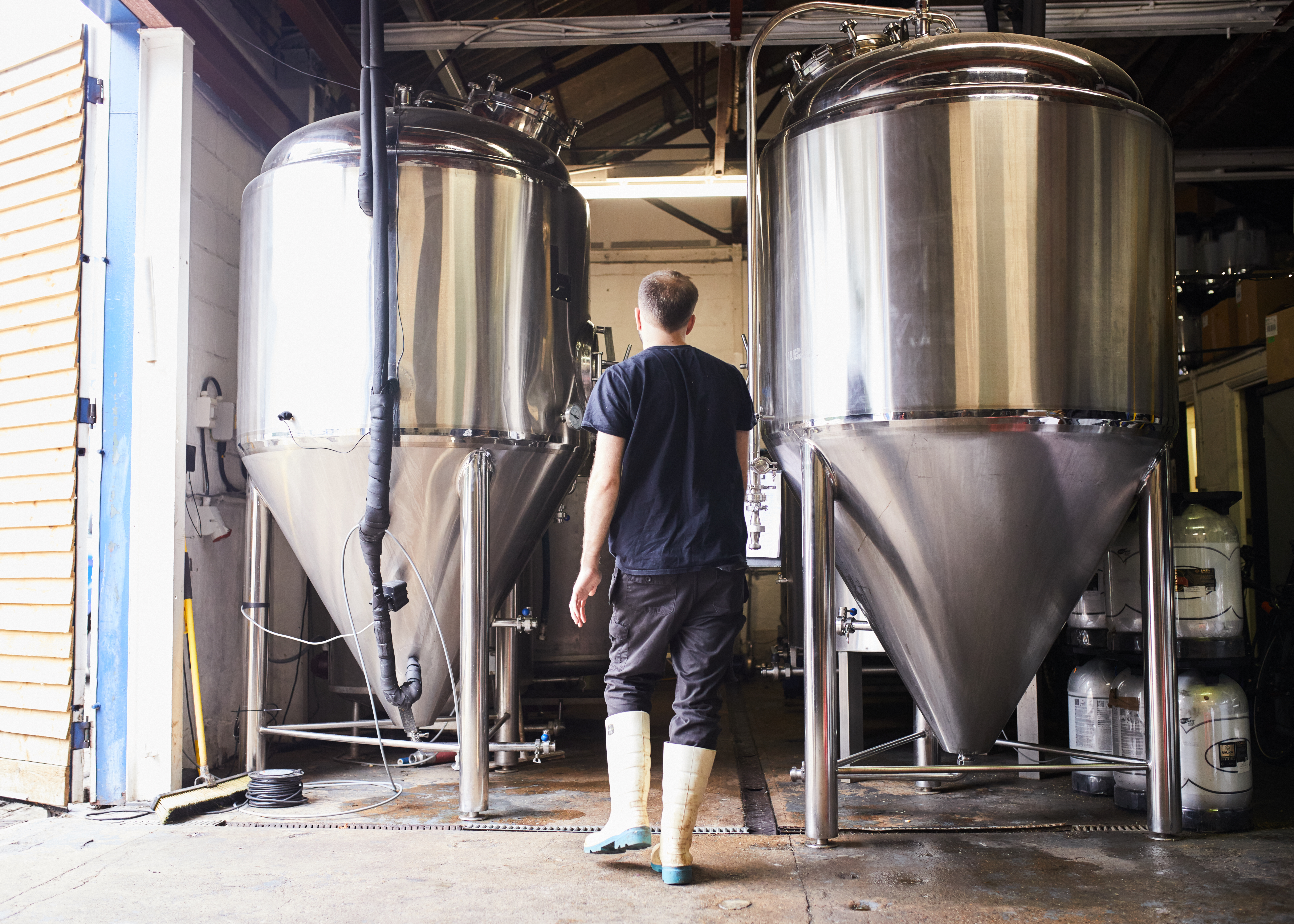 Despite the consumer having more choice than ever before, Wise staunchly believes that we are a long way from the industry reaching something resembling saturation.
"No way, no way. If you look at the volume of beer that London as a city used to produce compared to what we do now, we are nowhere near that. Don't forget, especially in London, we make a lot of noise about beer on Twitter, Instagram and other social media but when you delve into the actual numbers, the volumes are nowhere close to what the capital produced many years ago," she explains.
Although the Wild Card team believe there is room for many breweries to grow, this isn't to say that they don't feel London isn't a competitive market for selling beer.
"I know I wouldn't want to be opening up now," says Harris. "Of course it's competitive. You just have to look around and you can see many, many breweries that are competitive because their beer is great, their branding is strong, as is their delivery. Competition is stiff as breweries are constantly raising their game, and quality is very high. But that's amazing because it means the consumer has access to really, really great beer.
"Something we get here too thanks to the amount of guest beers we pour at the brewery tap. Going out of London, there are many towns and cities that don't have as many breweries or they only have a few. The same applies to European countries. You look at the number of breweries in other places, then you come back to London and you realise how lucky we are."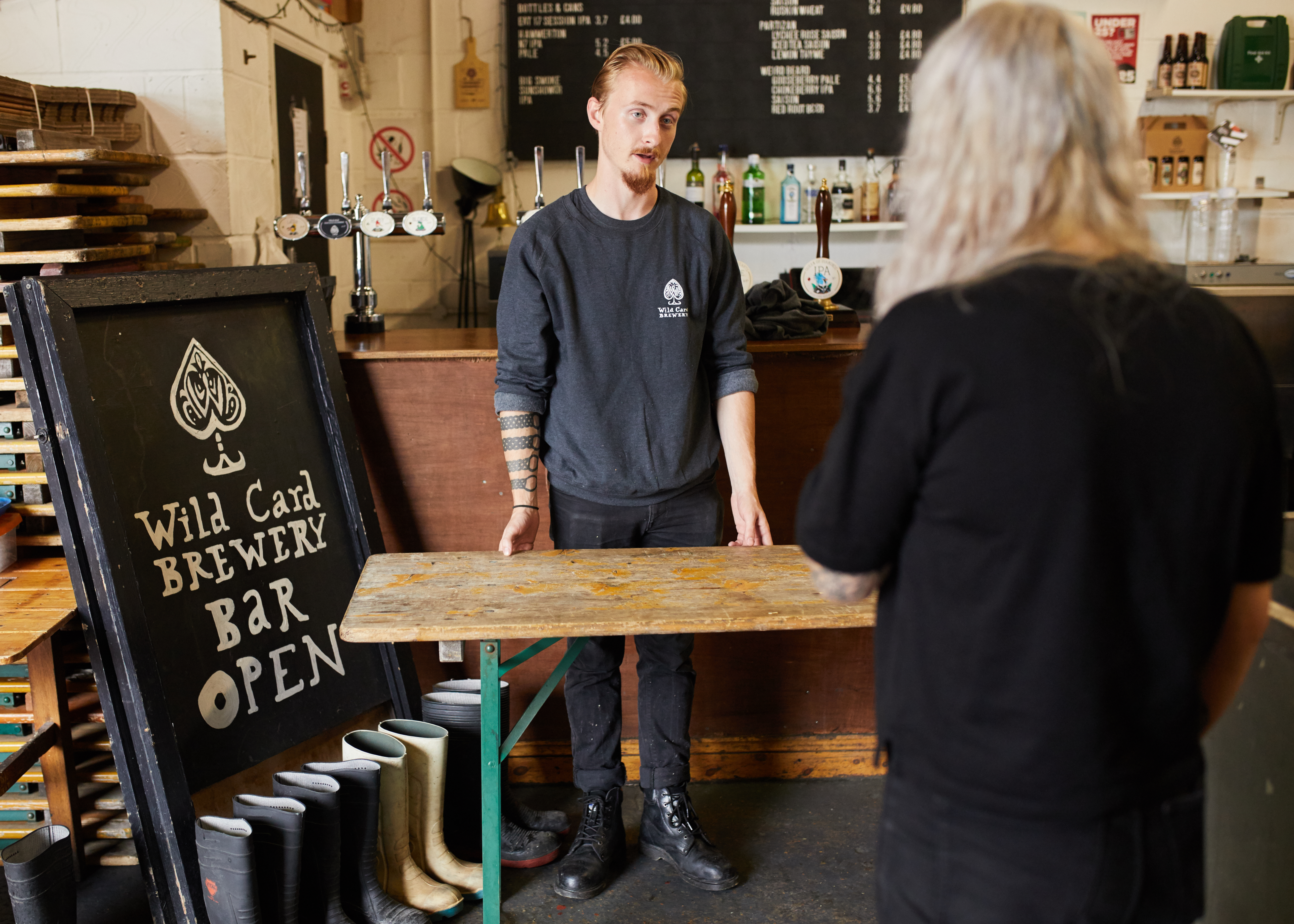 He adds: "The standard of beer has definitely improved in London, things have got way better. When we first started out, it wasn't uncommon to hear about breweries where bottles of beer would explode. But this situation was wrapped up as it being a 'crafty, exciting and artisan' product so quite a few people looked at it a bit tongue-in-cheek.
"One brewery in particular made a t-shirt featuring the design of an exploding bottle! The idea of you selling some beer to a restaurant or bar now and the bottle bursting in the fridge now is bonkers, it's farcical. You just wouldn't get away with it. But companies are getting bigger and better.
"They are paying more attention to their operations while universities are turning out graduates that have some industry-specific technical qualifications and in general, the quality of manufacturing is getting much higher."
"Things are getting better as the industry matures, no doubt about it" adds Wise. "I've definitely improved, 100%. And I will continue to do so. I'm excited to grow with the brewery as we expand, with all of the opportunities that come with that."
Speaking to the team, it's evident how much of a positive impact the new unit is having on their outlook.
"We all want to do our best, trying to make the best beer we can and growing as a team. One of the massive challenges in London is that space is really expensive. You also feel somewhat insecure because you'll frequently get a lease that is a lot shorter than you would in other parts of the country. With that, you tend to have fewer rights as a tenant so trying to navigate things is very difficult," says Birkby. "But we are fortunate that our landlord, Waltham Forest Council, has been very supportive and we have a long lease. We don't have rich backers so help like that is always appreciated."
And as Harris explains, with that part of the business secure, the goal now is to keep growing and to continue producing great beer.
"We want to keep doing what we love, man. We've managed five years and we are all still in work and we're still making beer, which is why we got into this in the first place. So if we're still here in five years time then we'll all be be pretty happy with ourselves," he says.
"Sure, we have a bucket list. We wanted our beer served in a skyscraper and we've done that. We wanted it served in a Parisian bistro and we've done that. The other one was to send our beer into space…. we're working on that!"