Wild Beer Co has added Millionaire, its 4.7% Salted Caramel, Chocolate and Milk Stout to its range of core canned beers.
Somerset-based Wild Beer Co has broadened its family of 330ml canned beers with the addition of Millionaire.
The stout joins a portfolio that includes Bibble Pogo, Fresh, Nebula, Sleeping Limes and Yokai.

Millionaire is brewed using speciality Munich Malt for its base, something the brewer said results in a full-mouthfeel despite the beer's relatively low ABV.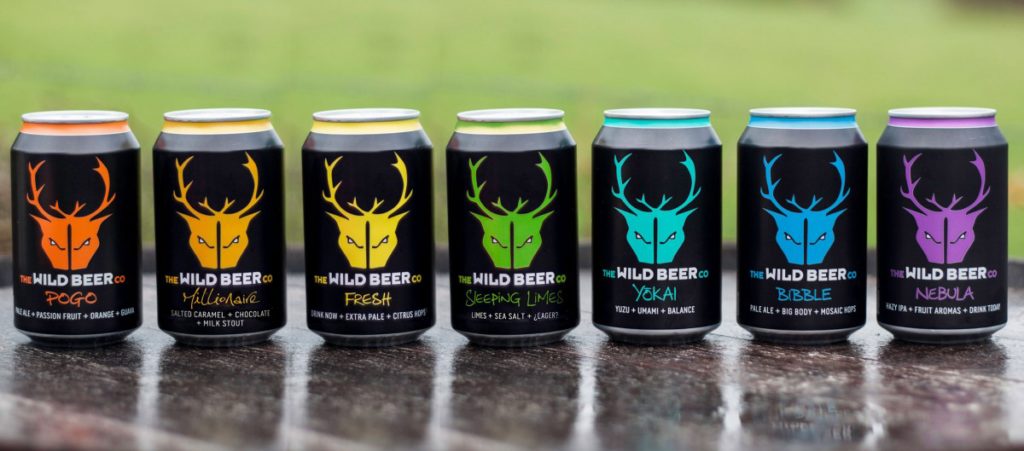 They add: "We use Valrhona Cacao Nibs to bring the chocolate element to the beer. These are renowned to be the highest quality available and because of this are used by chocolatiers and pastry chefs around the world.

"We source Cornish sea salt for the salty kick at the end of the beer that brings the salted caramel delight and finishes off the beer.

"Using lactose brings the milk in the milk-stout, sorry nope this beer isn't vegan but it is one of the few of ours that isn't. The lactose gives a silky smooth mouthfeel and lush velvety sweetness in the beer."

Wild beer Co has also launched B.A.B.S, or 'Barrel-Aged Blended Stout'. The blend is made from four different beers that have been aged over 12 months using four barrel types: Single Malt Whiskey, Bourbon, Olorosso & Palo Catado Sherry, and Red Wine Barrels.