"We are not part of that argument and if people try and group us in with brewers that do that then we step away from the conversation. It's as simple as that," explains a resolute Mike Marcus, founder of Chorlton Brewing Co. He is discussing how breweries that use kettle souring to brew their beers are often derided, but he is abundantly clear how Chorlton play not part in that particular equation.
"It's about money, ok? You have breweries thinking that if they have put the time, oak and space into a beer, then they can charge 'X' amount for that. Fine. Then another brewery comes along and effectively 'fakes' it with kettle souring and potentially ends up making a really bad beer but puts it in a similar bottle and pitches it as a similar price-point," he says. "That's a fight these guys are having and we stay well out of it as we don't do that. We don't sell our beer at Lambic prices unless they are Lambic-type beers and even then, they are a lot cheaper as it is a domestic product. But our kettle sours are sold at the same price as a Pale Ale. We don't charge a premium simply because they have lactic acid in them and as a result, we are not part of this argument. It's simple."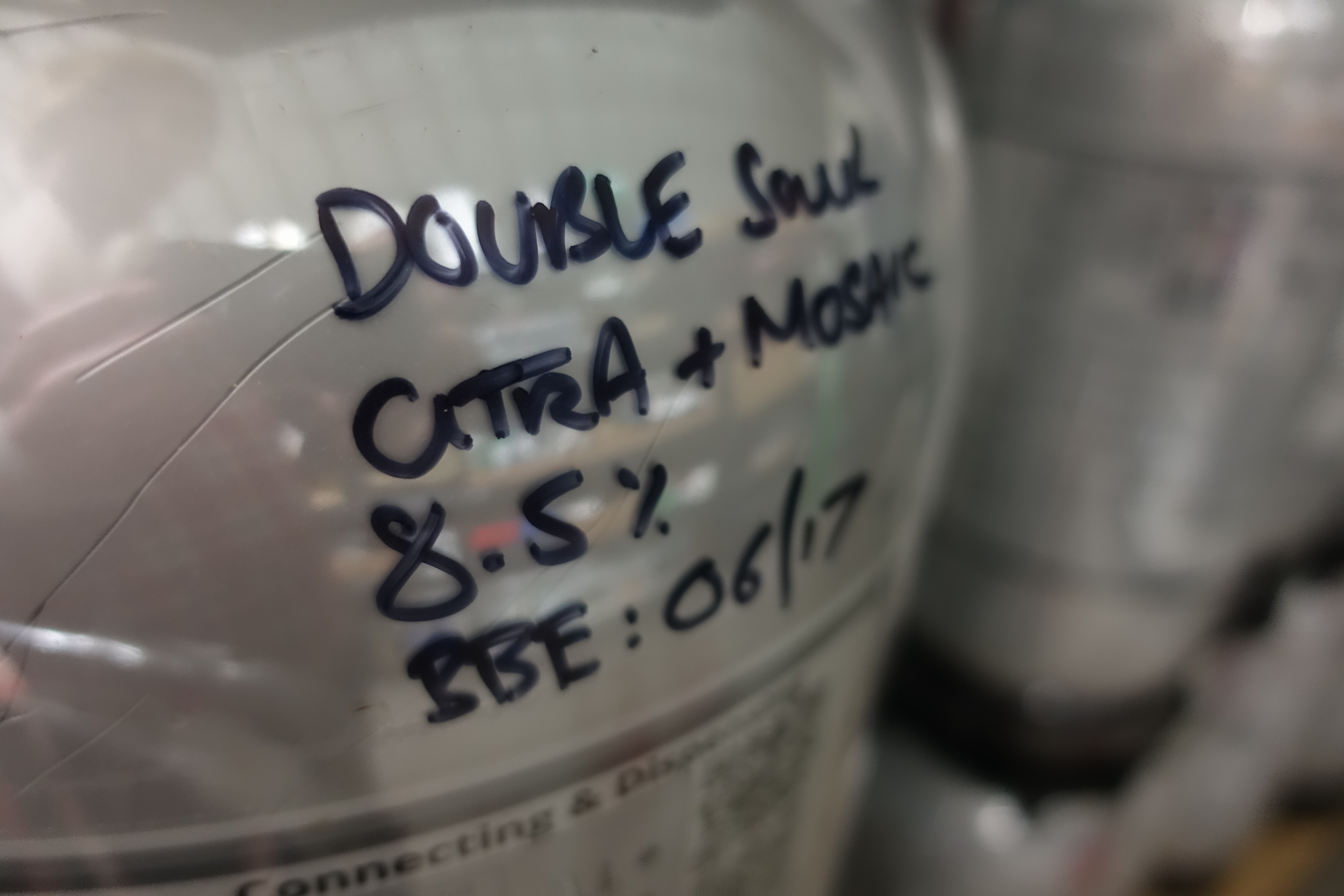 Mike Marcus is a man of principles, principles he has stood by since starting Chorlton Brewing Co in 2014. The latest example of this coming with the recent election of Donald Trump as US president last November. Marcus said at the time that the move would drive the Ardwick, Manchester-based brewery to stop using US hops. And true to his word, that's the route he has taken.
"It's a nice creative challenge as it is very easy to just use Citra or Mosaic as everyone is going to love it. But what can we do with all of these fantastic hops from Australia and from Germany? Vic Secret is just one name we can use, it's a great hop," he explains. "We've secured a contract for this year's crop of Galaxy so expect a Galaxy Double Sour, too. The hop situation globally has obviously changed in the last couple of years and that influences what beers we make. But it's a good challenge to face."
Marcus has been the one constant since founding Chorlton, which makes the broad presence of his beers all the more impressive considering they've come from both a modest team and setup. Now though, in 2017, he is confident he has the right personnel on board in the form of his assistant, Will Harris.
"Will came straight to us from Herriot Watt University last year. He has an MSc in Brewing and Distilling and a Batchelors in Biochemistry. It took a while to find someone like him but we are glad we did. It's working very well," he says.
For Marcus himself, his love affair with beer can be traced to his experiences with London's Kernel Brewery. Both their beers, and his dealings with its founder Evin O'Riordan, helped catalyse the desire to do more brewing.
"They always excite as they are changing all of time. For me, Kernel was making home-brew on a major scale and it was the home-brew all of us wanted to make. Evin helped so many of us out and I owe everything to him in that respect," explains Marcus.
Chorlton's founder, a Londoner, is graduate of the capital's Saint Martin's University of the Arts and it was during an MA in fine art when he started to become increasingly disillusioned with the art world that surrounded him. Dealings with other professions led him to the world of brewing and a desire to express his creativity in different ways.
He says: "When it came to starting Chorlton, London was definitely on the agenda. It was around the time when Partizan and Brew By Numbers opened too. There was a new wave of breweries opening and it seemed to me that I had missed the boat in London. As it turned out I was right in the peak of the market. But I didn't know that at the time."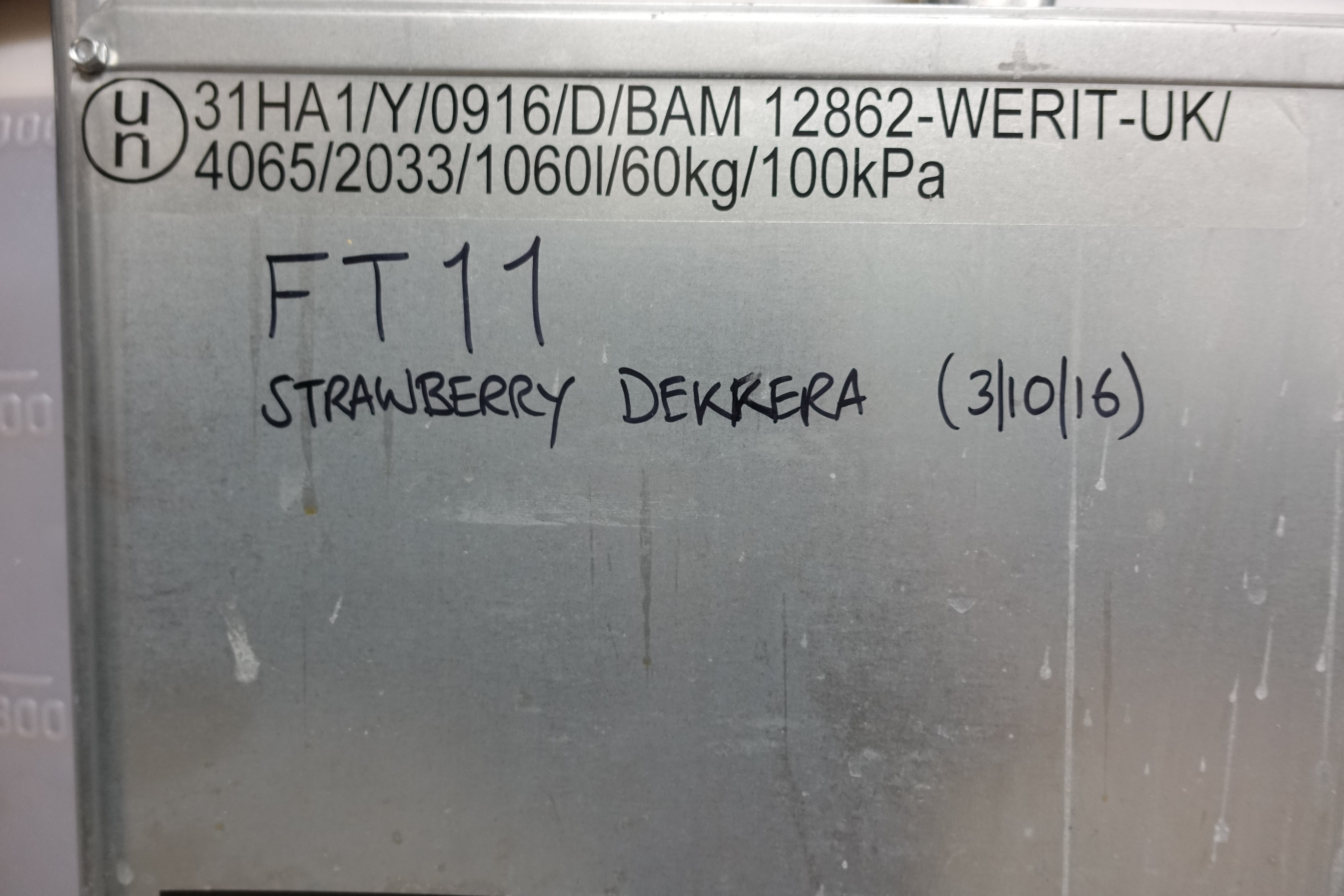 But Marcus is successfully making a name for himself from his Manchester base, although he admits much of the brewery's presence is outside of the city.
"Our beers make it everywhere but we don't have a local market at all. Would it be unfair to me to say Manchester is a little bit backwards with beer trends? I'm sure there are other local breweries that have experienced the same," he explains.
"We are constantly changing all of the time. We start looking at a core range then think, well we've not done a double sour in this way, so let's do that. We are always on the move and I think that's important, says Marcus. "We're known for pushing kettle souring in lots of interesting directions and one idea at the moment is a Flanders Red so we ask ourselves can we do an approximate of that?"
He adds: "So I went to Cloudwater in Manchester, cut out the belly of one of their old barrels. And now we currently have a vessel with around 50% oak and 50% bugs so when we use that to inoculate our kettle sour, not only will it provide bacteria it will hopefully provide an oak concentrate flavour.
"We don't know how that'll turn out yet and hope it won't be diluted out but we are always coming up with new ideas. While we are promoting beer like Amarillo Sour and wanting that to become a household brand, at the same time that won't stop us experimenting.
"Sour is not a style of beer. Like bitter, it's a descriptor. We are not making American wild ales or Lambics. We are making our beers that are inspired by certain things and often the beers we are inspired by are beers that nobody else has really researched."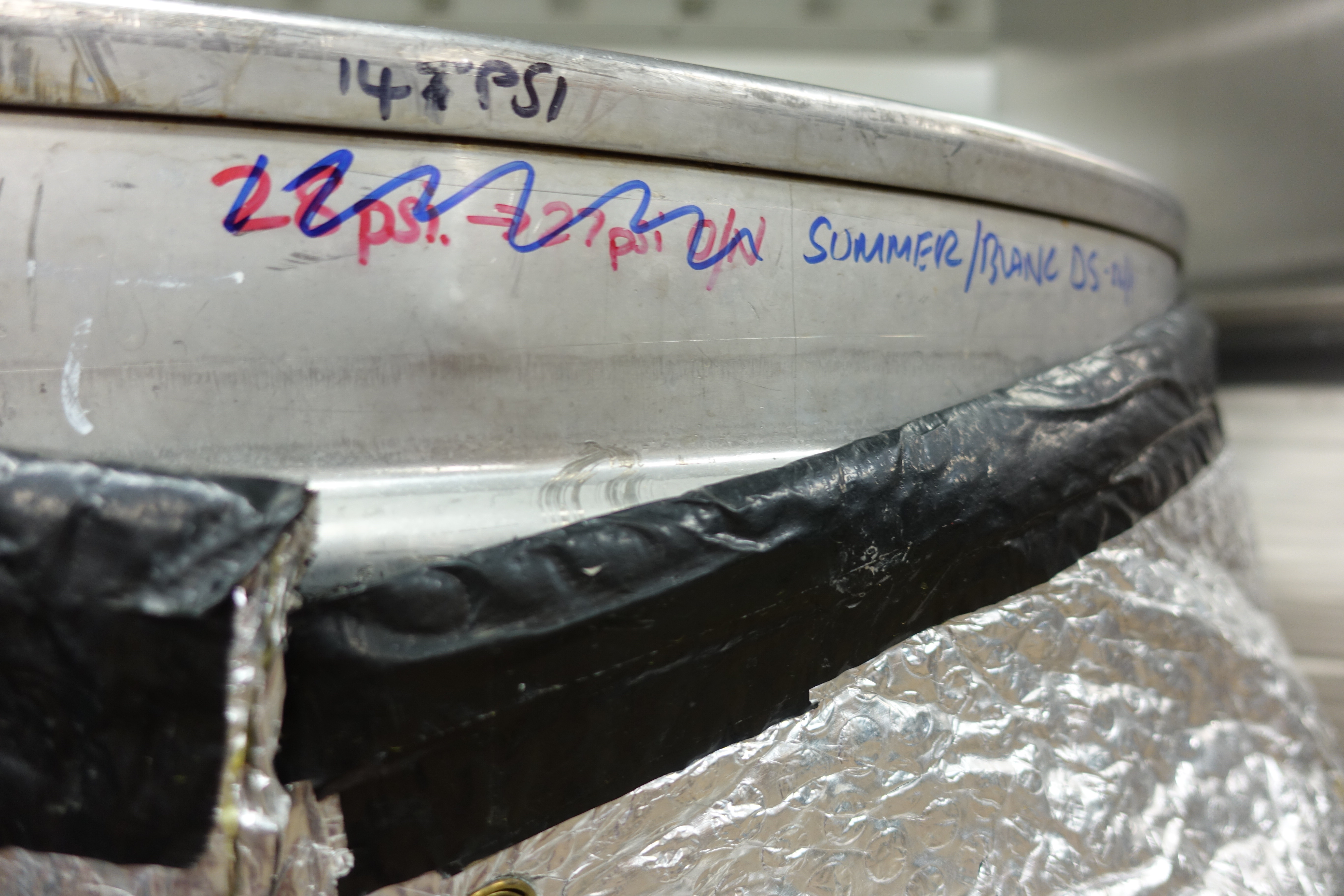 And it's the time spent researching old beer styles that has informed and inspired much of Chorlton's direction to date.
Marcus explains: "I started Chorlton not wanting to be generic. I have a love for Berliner Weisse and in the early days, I discovered there were multiple layers within the German heritage of sour beer. This style has been so thoroughly researched in Belgium by people such as Michael Jackson and lots of American breweries have taken that on as a result but in my opinion, people have totally ignored Germany's sour beer tradition.
"Berliner Kindl, which is really the only remaining German sour beer was a good starting point and that's where the initial inspiration came from. However, more visits to Germany and Berlin gave me a stronger understanding of the heritage, the role of wild yeast in German brewing and it turns out that the further back you go, there is very little difference between a Lambic and a Berliner Weisse."
Although driven by a respect for heritage, Chorlton's beers span the spectrum of experimentation with Mosaic Sour, Mandarina Lager, Citra Brett Pale and its annual Dark Matter releases demonstrating the broad gamut of their repertoire.
But to continue experimenting while satisfying demand, Marcus says the time is now for the brewery to move to the next level and take on outside investment.
"We have spoken to investors in the past and we had a few offers but the problem with investment is it can be something like an arranged marriage and you are living with them for the rest of your life. We are not looking for a quick sale to someone like AB InBev but instead to grow the brand while keeping it independent. It had to be the right type of investment and we are an ethical company so that is key, too." he says.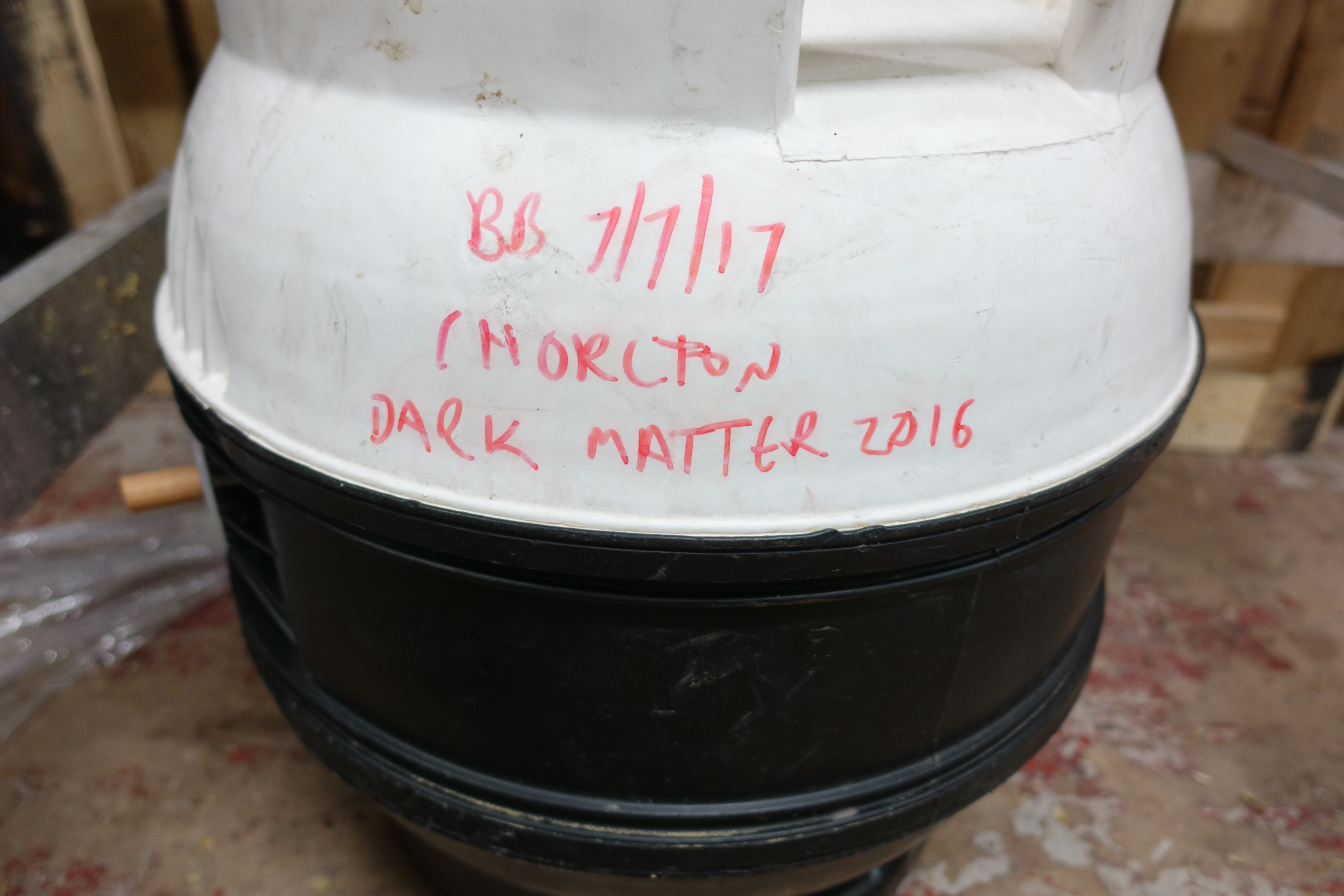 Marcus adds: "Some people can't understand why we don't have a business model to sell to a bigger business. Sure you have some exceptions in the UK with the sales of Meantime and Camden Town but with something like 1,700 breweries, how many are going to exit like that. Ten, maybe. Who knows? I want an investor that backs me and works with me. It's why we've never done crowdfunding, everyone is looking for an exit."
Installation of stainless steel tanks and a canning line is top of the agenda once investment is secured but until then, Marcus is typically frank in his assessment of Chorlton Brewing Co.

"Am I happy at this point? No, I'm not. I think Will and I struggle to make the beer we want on this current setup. One half of me envies these breweries that start up fully-specified with lots of money behind them, he explains. "But this challenge has also probably made us better brewers as a result but now is the time to move onto better kit. However, I would never betray my ethics or morals for the wrong investment. We will find the right one."