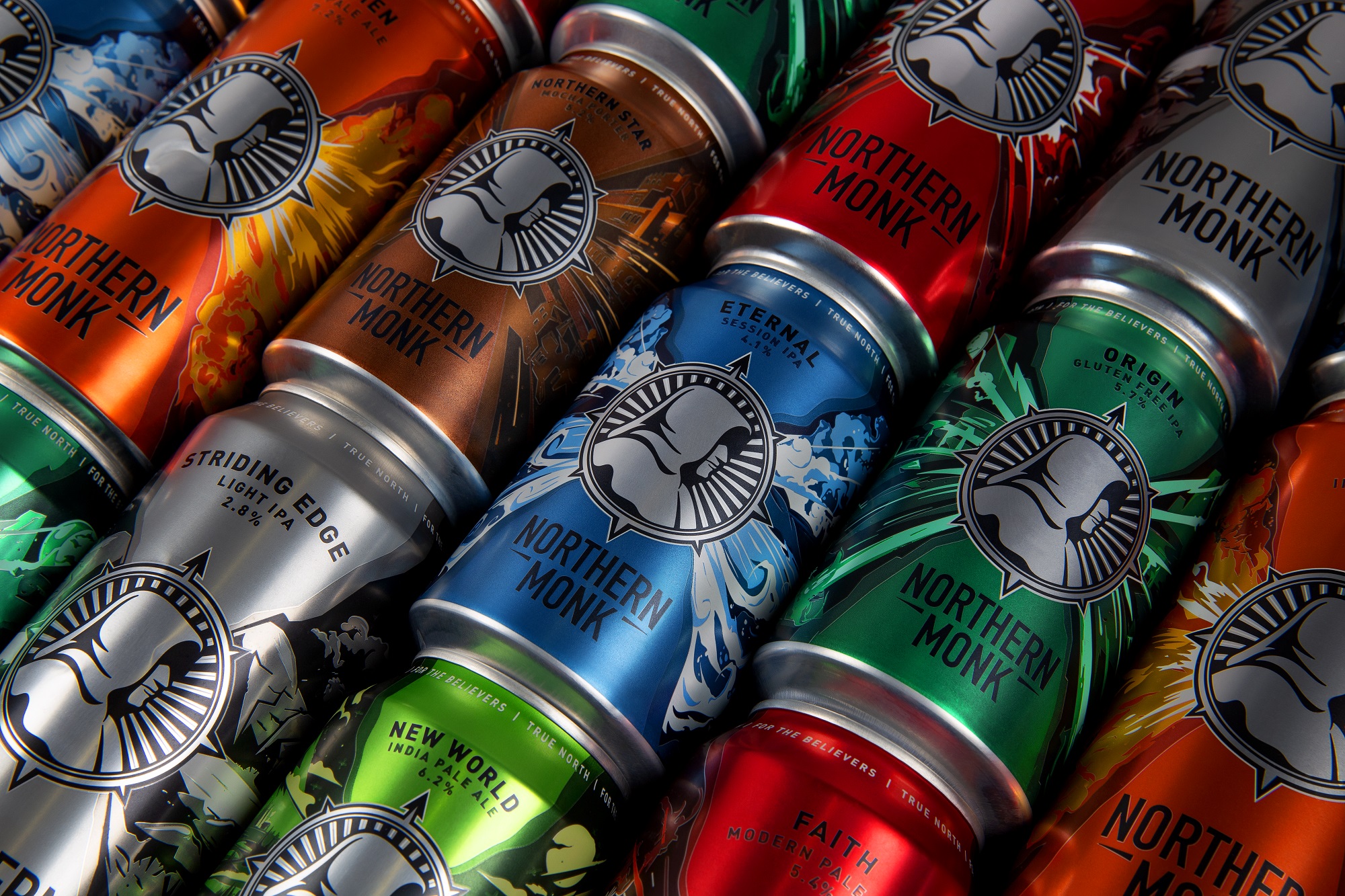 Northern Monk has said it wants to challenge the "perceived notion of what northern is" following a total brand refresh that comprises rebranded core packaging, an updated logo and a new website.
Leeds-based Northern Monk has revamped its branding and said it wants to place an even greater emphasis on its core range in 2019.

The brewery, which has updated the packaging of its core beers, has also added two new beers to that family in the form of Origin, a 5.7% gluten-free IPA and Striding Edge, a light IPA that was well-received when initially launched as part of Northern Monk's Patrons Project series.
Its rebrand has been completed by Leeds-based strategic brand design agency, Robot Food. The refreshed logo has been designed to feature a much cleaner, simpler compass design, with the original monk icon remaining the same.
On the can designs, Robot Food used illustration and colour to create a world around the beers, capturing the emotion behind each.
Colour is used to evoke the nature of each beer style and flavour, from calming session-able blues to bold, fiery IPAs. Each beer has been given its own personality and story that was then used to influence the illustration.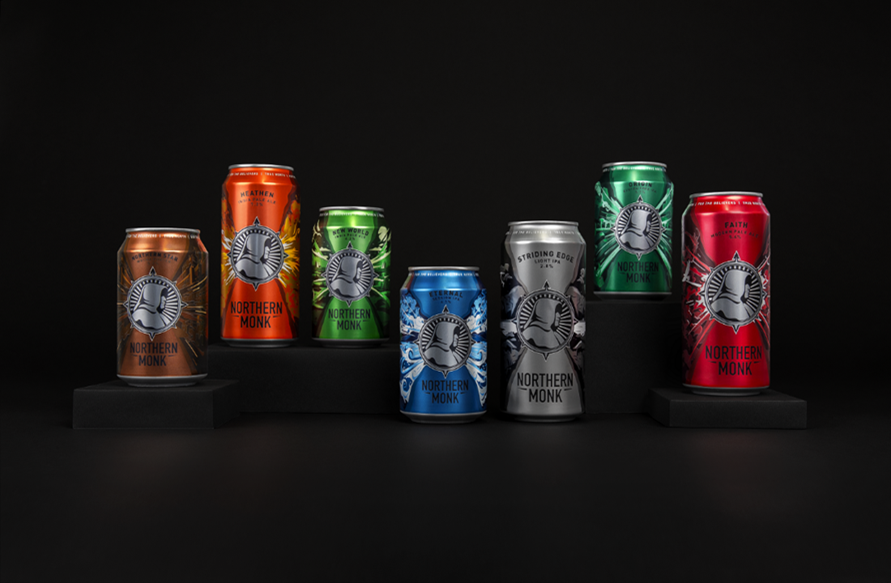 Russell Bisset, founder of Northern Monk said he wanted the brand revamp to convey his passion for "maximalist" experiences.

"Whether it's in music, art, or beer, I've always been a fan of multi-layered experiences and the depth that comes with that," he explained. "We want to build on the success of our Patrons Project series and offer something that builds upon the values Northern Monk stand for."

He added: "We also want to challenge the perceived notion of what northern is. The cans don't solely need to be images of rusty steel and the like. It's about respecting heritage and pushing things forward."

The rebrand follows on from a strong 2018 which featured a successful crowdfunding campaign, expansion, new beers and the opening of its second refectory site, in Manchester.

"It was an incredible year, and not without its challenges," he said. "We took the big step from growing from a small group of friends to a large group of friends, and ones that needed to increase the organisational aspects of the business, and all that comes with it."

With the opening of the Manchester refectory under its belt, attention is also turning to other sites along with new projects.

Bisset said: "We are thrilled to have opened Manchester and its safe to say we are actively looking at Liverpool. We're happy for Bundobust to be the canary when opening in new cities!

"In all seriousness, we both see the value in opening in the same cities. Going forward, I'm eager to explore the opportunities in Glasgow and Newcastle, as well as London."

Northern Monk will also be the host brewery of this year's Northern Powerhouse collaboration project. Wylam Brewery in Newcastle hosted the critically-acclaimed inaugural series in 2018.