"I had the realisation that I was brewing more beer in my garage than I could drink, and I can drink, so it got to the point where I thought I could give this whole thing a go commercially. So I did!"
Steve Dunkley is not the founder, or owner of Beer Nouveau, he is Beer Nouveau. Since setting up as England's smallest commercial brewery in 2014, the former pub manager has held every role across the brewing operation as the business has grown from his garage to an ever-developing site on Manchester's Temperance Street.
"When we set up, we had some pretty high hopes for it. These weren't for it to become the UK's most sought-after brewery, they weren't for it to become the UK's biggest brewery, or even for it to become just large enough and just famous enough for a multi-national to come along with a multi-million pound cheque and buy us out," he explains.
"Our high hopes were that people would like our beers as much as we did. It's a great feeling as a brewer when you see someone buy one of your beers, and better when you see them enjoy it. What tops this though is the feeling you get when you see a drinker come back for a second one, especially in this market where the choice of beers is so great that we're truly spoiled."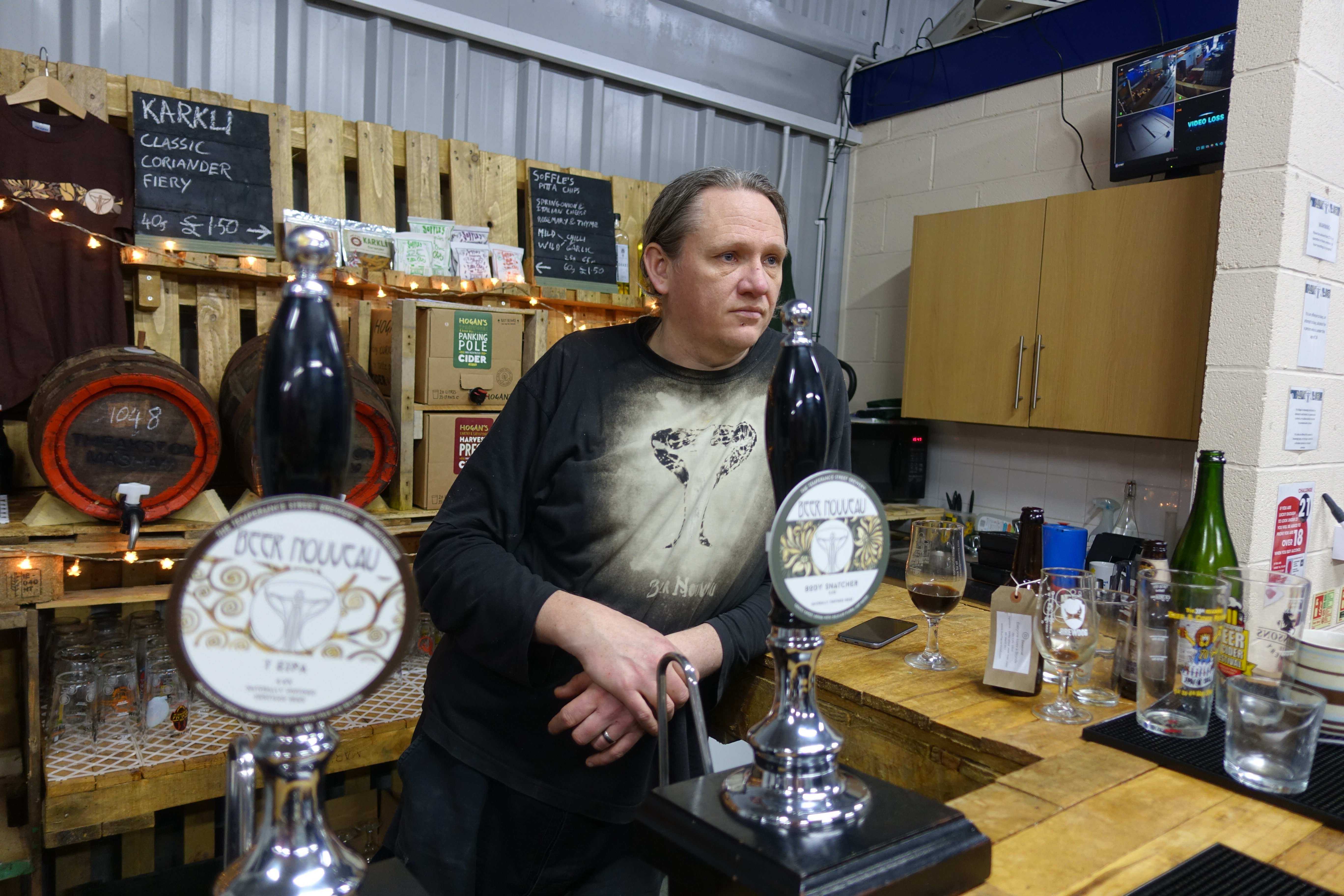 Dunkley has made a name for himself in Manchester, and the wider UK brewing scene, through hard work, a passion for UK ingredients, and a love of traditional beer styles. But also for his considered approach to collaboration and brewing diverse types of beer that are often enjoyed at the Beer Nouveau brewery tap. An outlet that increases in popularity, as evidenced by more frequent opening hours.
And it is his respect for heritage styles that has led Beer Nouveau to successfully crowdfund a barrel aging programme that will involve the reproduction of brewing recipes and methods from the 18th and 19th centuries.
"I find myself looking at old recipe records of breweries that still produce beer but beer that doesn't really do anything for me in the way that others do. So I'd be looking at older recipes and thinking 'Ok, these should be good in theory' and so I'd give them a go on a small scale. When you taste the finished product the result was often 'Bloody hell, these guys really knew what they were doing," says Dunkley.
"This is something I find fascinating and for me it's a bit of a personal journey to prove that old breweries knew what they were doing, producing fantastic beer on kit far simpler than today and with inferior ingredients than we are able to use."
Dunkley says that one of the key parts of his plan when starting Beer Nouveau was to do just that, explore those styles and give them the credit they deserve.
"When we started Beer Nouveau, part of our plan was to explore historic beer styles that have been lost over time or have changed beyond recognition, to find out what they used to taste like. A classic example of this is Mild. We looked back through brewing recipes from the 1960s and '70s when Mild was in its heyday and thought, "These should produce some pretty decent beers"; a few test batches proved us right. We did the same for stouts too, with our Satanic Mills developing out of a stout from the 1970s and further evolving into Peterloo, which has since become our bestselling beer."
He adds: "As we got more into the history of beer, and were able to purchase some small wooden casks, we went back even further, to the mid-1800s. Recipes from this period initially came across as simpler, but the beers they produced were far more complex than we imagined. Our recreation of Tetley's East India Pale from 1868 in particular surprised people at how smooth yet hoppy it was.
"All the hops were added at the start of the boil, whereas today there's a trend to add them all at the end. But here was a beer recipe that was almost 150 years old, and winning over every person who drank it. On cask it was good, in wood it was better, aged in bottles it stunned people. It wasn't just the recipe and the way it was brewed; how it was kept and matured were also hugely important."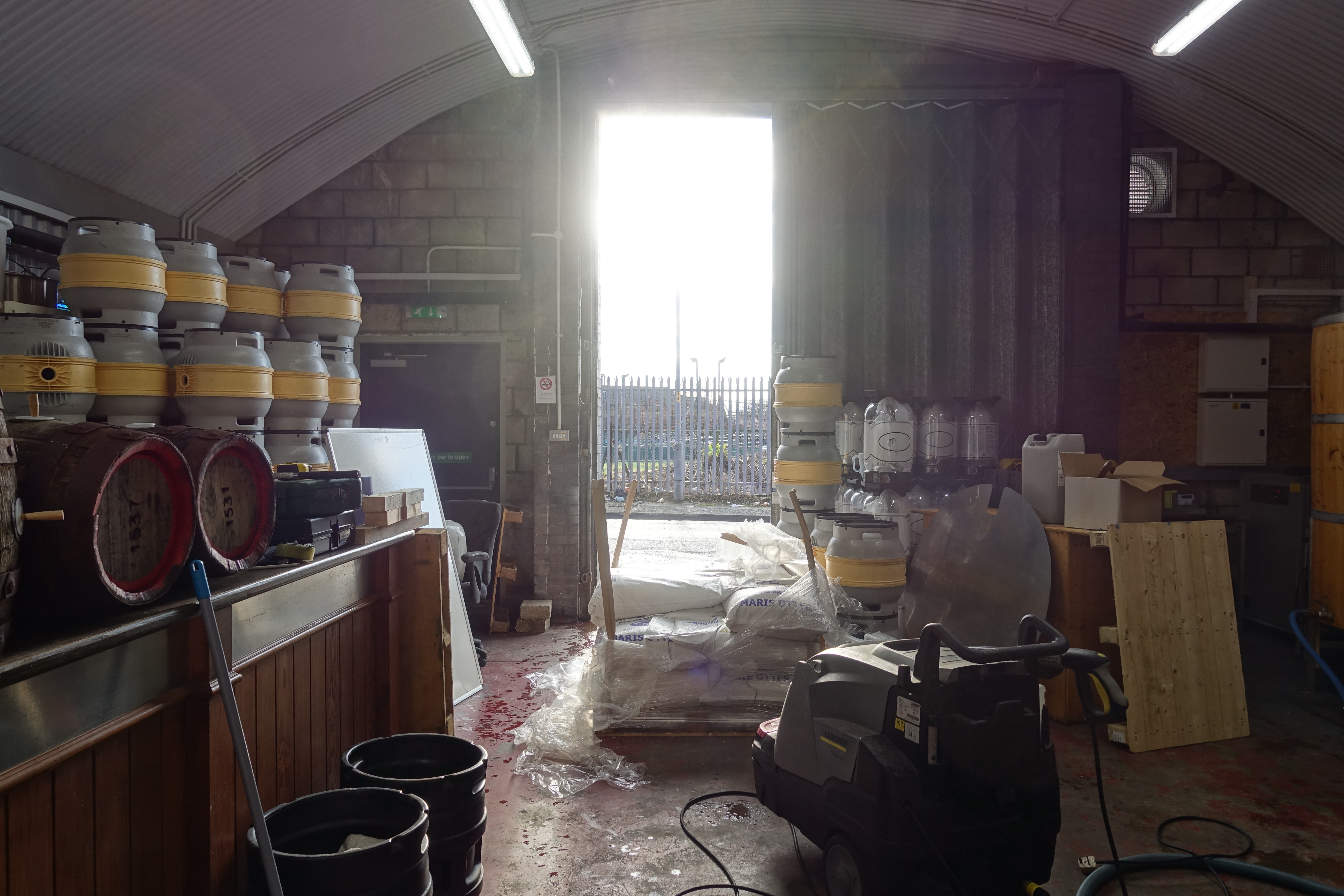 The crowdfunding programme involves Beer Nouveau working with craft maltsters to recreate the grains used by breweries of the time, with beer brewed using recipes and processes researched by beer historians such as Ron Pattinson.
Starting with an East India Pale Ale originally brewed in 1868 and a Russian Imperial Stout from 1859, the programme will expand to other heritage styles such as East India Porters and Krieks. As traditional East India Pale Ales were stored in barrels for 18 months, and Russian Imperial Stouts for 24 months, Beer Nouveau will be financing the programme through crowdfunding, giving investors the opportunity to pre-buy the beers up to two years before they will be ready to drink.
Speaking in May, Dunkley explained that there are a lot of superb breweries doing great things with barrel aging beers, but that he wanted to "play to our strengths".
"We've been reproducing heritage recipes for almost three years now, as well as conditioning beers in wooden casks, and now we want to combine these elements and improve upon the reputation we've already gained. People really enjoy the old beers and learning about how they've developed into the ones we drink today, and are as interested in this programme as we are, to see how different, or similar, the beers actually were," he says.
Alongside this exciting new programme, Dunkley enjoys steady success selling his beers from the brewery tap in Manchester, a move that has helped sustain the business as it continues to grow following its move to Temperance Street facility after taking on the brewing operations that formerly belonged to Privateer Beers.
"Almost as soon as we started looking for equipment and premises we heard the sad news that Privateer Beers were selling up. If you've never had any of Matt's beers, then you've really missed out. Matt is a brilliant engineer and built a wonderful brewery in an arch on Temperance Street. Privateer Beers were the first brewery on the new Piccadilly Beer Mile, and proved that traditional ales don't have to be boring, brown, twiggy tasting affairs. However, he got a once in a lifetime opportunity to follow his engineering passion and rebuild steam locomotives, so the Temperance Street Brewery was put up for sale," says Dunkley.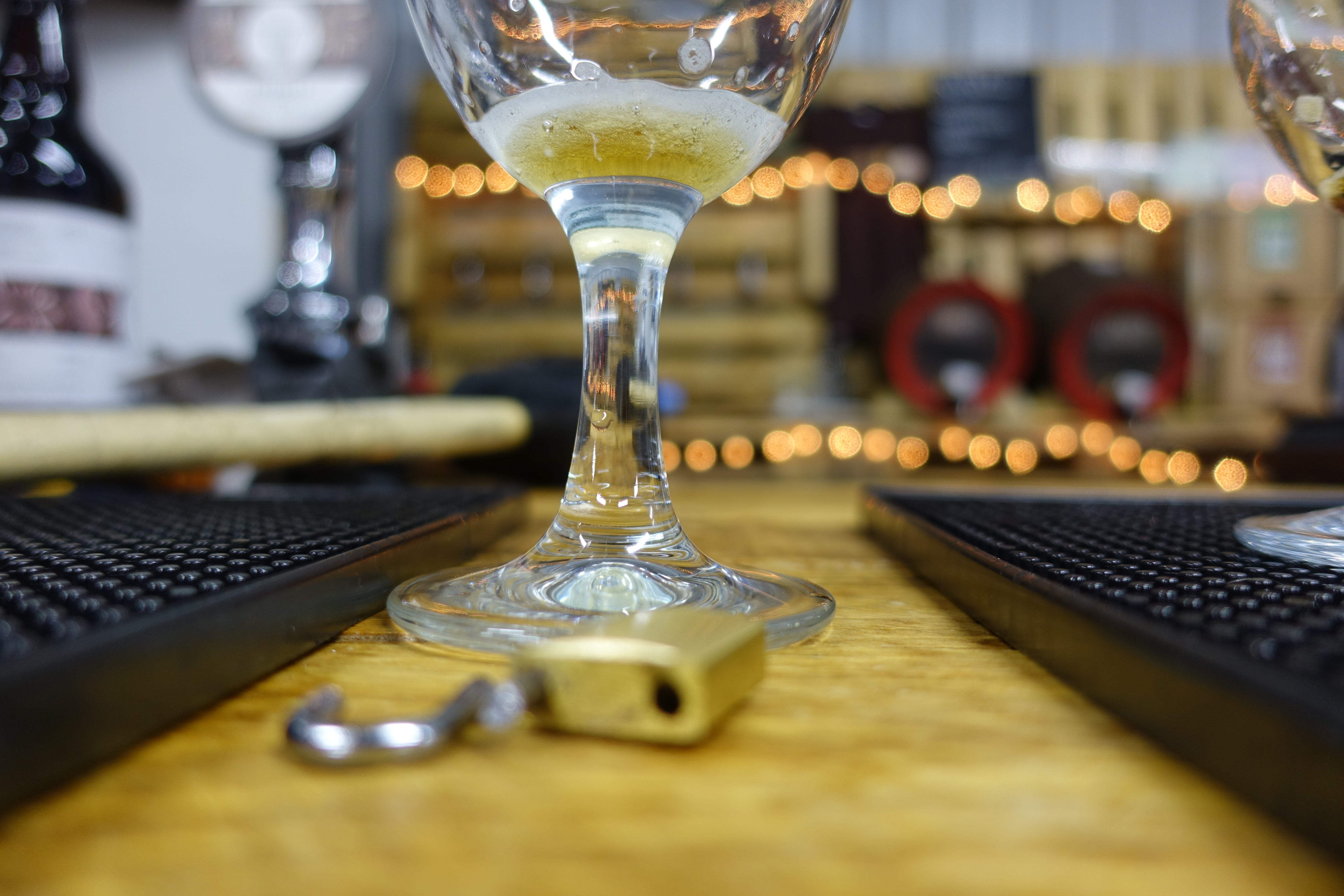 "It's a big step up from ¼ brewer's barrel to 6.5 brewer's barrels, but that meant our beers would not just be available to everyone we've been unable to supply in the past, but also to new outlets further afield. It also meant we could finally start producing the beers we believe will suit keg-conditioning, and look at other options, too."
Months after settling into Temperance Street, Dunkley began to break even and also make a profit. But beer distributor Cave Direct, who had residence in the other half of the site, required more space so took the decision to move out. Dunkley saw the opportunity to expand but in doing so, his business rates went up from £360 per annum to £400 a month.
"It took a while to get back on top of things but it was most definitely the right thing to do. And the most recent rate review should see that cost drop, so we are in a good position. The extra space has enabled us to have the new bar in operation, as well as the original for takeovers and other events, he says.
"When we sell a firkin of beer to a pub we make between nothing to £5 or £10, based on covering the whole cost of everything involved. But by selling our beer direct at the tap, we are looking at making around £2.50 per pint. It's a no-brainer and why more breweries don't do that, I have no idea. We try and keep prices fair, and I think we do that."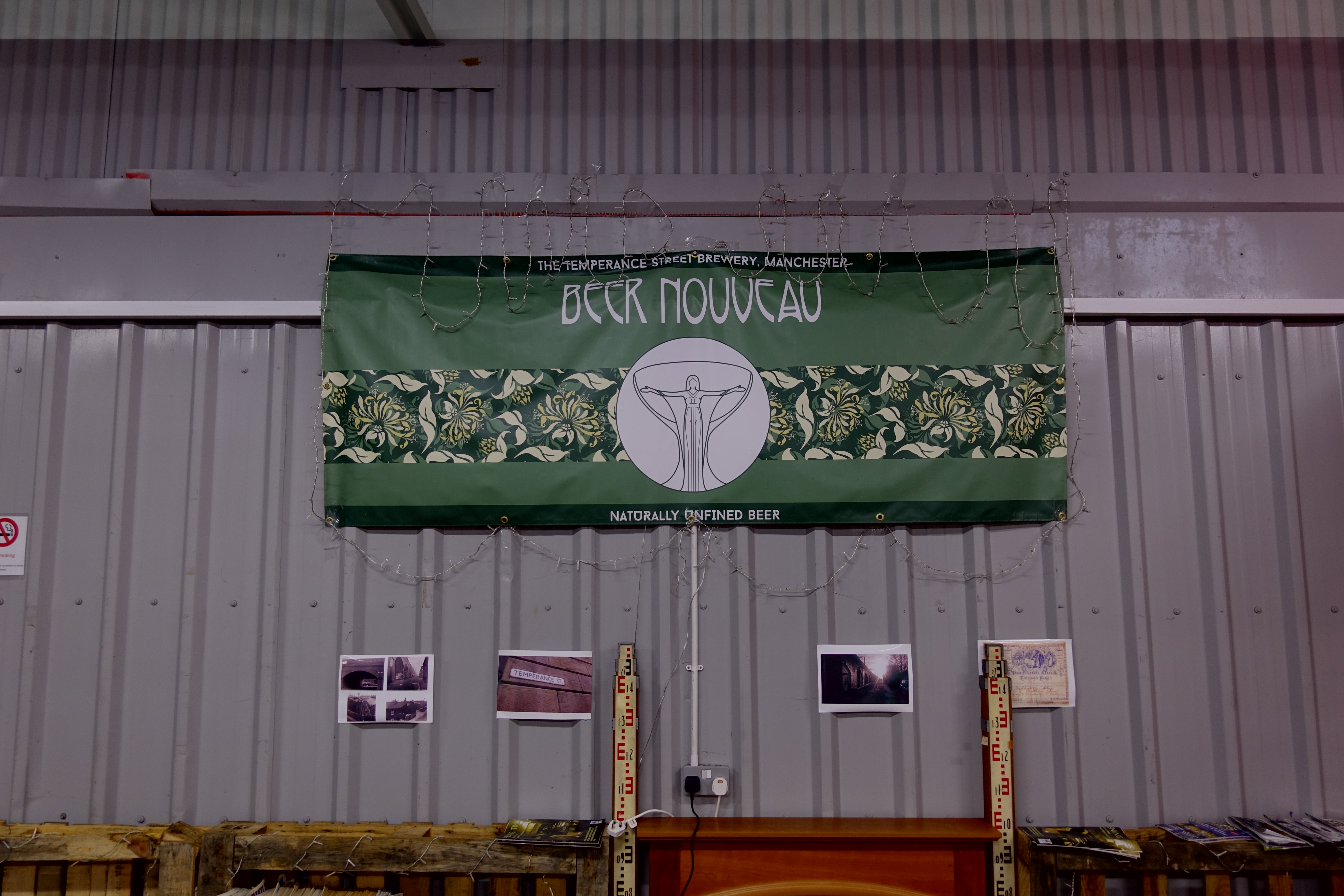 Dunkley runs a tight ship at Beer Nouveau. He enjoys engaging with drinkers and being able to share his knowledge with them. He wants to grow the team, but in a way that a new addition on the brewing side could also pour beers at the tap, and do just as he has, sell beer coupled with an informed knowledge of what is in the glass. Something he feels is lacking in the wider on-trade sector.
"There are a lot of overheads in beer. When I was running pubs, I wasn't paying much less for a firkin of beer than what I sell one to pubs now in 2017. But the cost of that pint has gone up a lot. It has almost tripled because rent, staff and other expenses are far higher than what they were," he says. "We have started to respect bar staff and pay them what they are worth, which is right. But the caveat to that is if staff are being paid more, and you are charging more for that pint, then please do not make do with sh*t bar staff. Train them, inform them, and teach them about the beer they are serving so they can engage with customers and help their buying decisions."
He adds: "Too often I see bar staff that are only there because it is a Saturday job and are just standing around when every table is covered in dirty glasses while a queue two or three deep builds at the bar. And with the increased popularity of craft beer, lots of people think it is cool so they want a job associated with it, and want to be 'seen' and to show off their tattoos rather than learn about the beer itself. I say bollocks to that."
But such an issue won't be a problem for Dunkley going forward. With the heritage programme well underway, opening another brewery tap site with a 2.5 barrel kit in somewhere such as Glasgow or Lincoln form part of the Beer Nouveau route map.
"It would give us another string to our bow. We've been bubbling away steadily but I don't want to be the next big thing and I won't be the next big thing. Because if you don't get your market share while you are the next big thing, when the next big thing comes along you have lost it and then you're simply struggling trying to keep up. I'm happy and want to grow in a sensible, sustainable way."